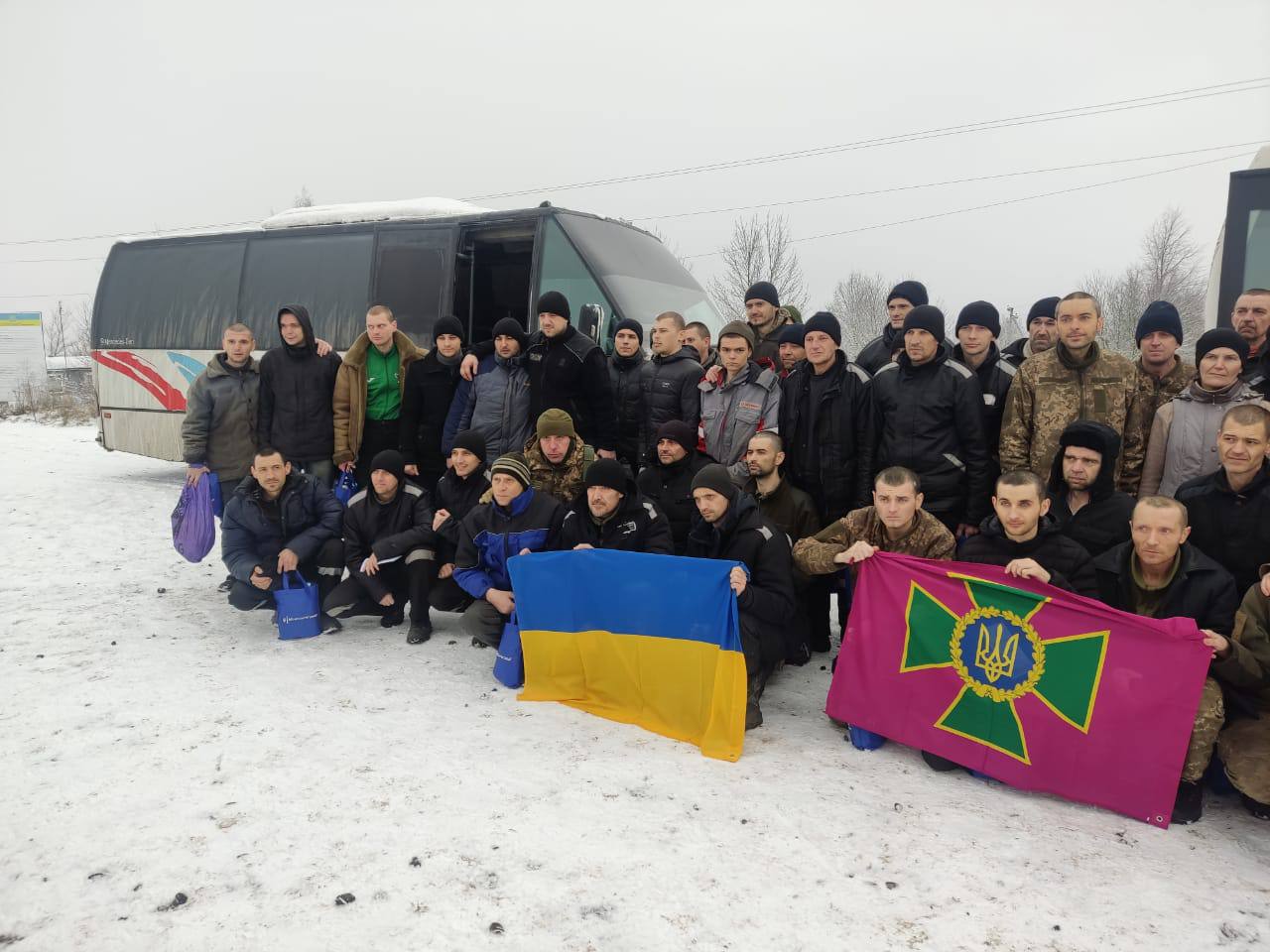 116 Ukrainian POWs returned home in a prisoner exchange on 4 February 2022. Photo: Telegram/Андрій Єрмак 
Head of the Ukrainian President's Office Andrii Yermak reported another prisoner exchange on 4 February in which 116 Ukrainian POWs returned home.
According to Yermak, those freed are "defenders of Mariupol, Kherson partisans, snipers from the Bakhmut direction, and other heroes of ours."
Among those 116, there are 87 soldiers of the Ukrainian Armed Forces including two SOF servicemen, eight territorial defense soldiers, seven national guards, six policemen, five border guards, two navy sailors, and one emergency service employee.
Of them, two are officers, and 114 are privates and sergeants.
"In addition, we managed to return the bodies of foreign volunteers – Christopher Matthew Perry and Andrew Tobias Matthew, as well as the body of a Ukrainian volunteer soldier who served with the French Foreign Legion and after the start of a full-scale Russian invasion returned to defend Ukraine – Yevheniy Olehovych Kulyk," Yermak wrote.
Meanwhile, Russia's Defense Ministry says that 63 Russian soldiers were swapped, and among those released were persons of a "sensitive category," the exchange of which became possible "thanks to the mediation of the leadership of the United Arab Emirates." What this category is and who belongs to it, the ministry did not specify.
Read also: