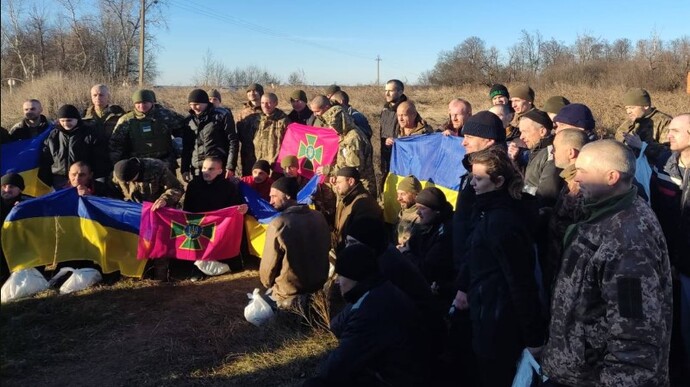 Credit: Andrii Yermak 
60 Ukrainian POWs returned home on 6 December as part of a prisoner exchange in the format 60:60, head of Ukraine's Presidential Office Andrii Yermak informed. They include defenders of the Armed Forces, the National Guard, and the State Border Guard Service. 58 men and 2 women, 15 officers and 45 privates and sergeants.
34 of the 60 soldiers returned from captivity are defenders of Mariupol, including 14 defenders from the Azovstal steelworks, the last remaining fortress for Ukrainian defenders in the seaside city encircled by Russian troops. Some were imprisoned on Russian territory, and some were kept in the Olenivka prison, in Russian-occupied eastern Ukraine. Some are wounded and must receive medical assistance.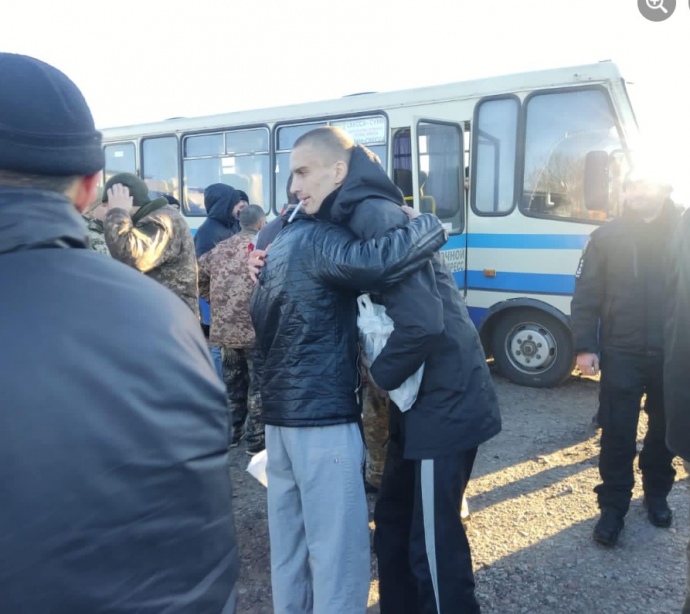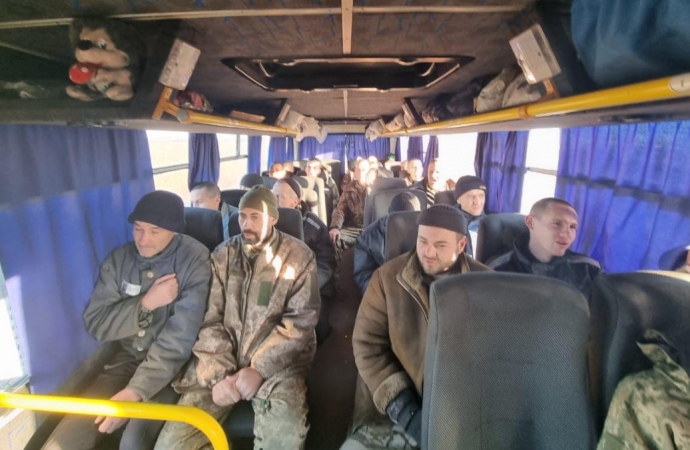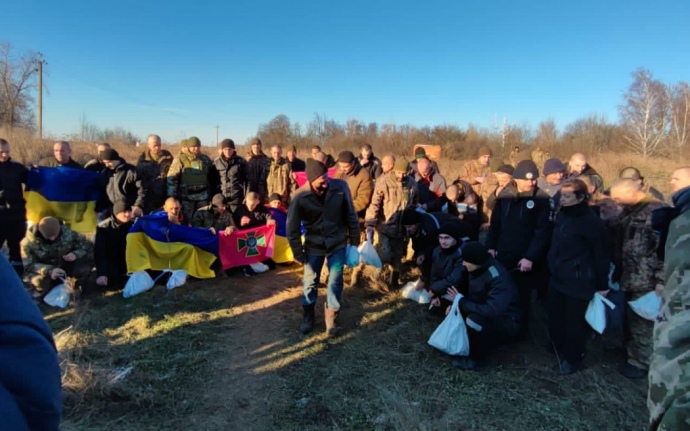 Azovstal defender Mykhailo Dianov donates all crowdfunded money to Ukrainian kids