Euromaidan Press supports all honest initiatives seeking to help Ukraine. We have made a list of trusted ways to provide assistance to the Ukrainian Army and refugees displaced by Russian aggression. This list includes only trustworthy initiatives, most of which are organized by people personally known by Euromaidan Press members and that have clear and transparent financial reports; it is being updated. For suggestions for updates to this page, please write to euromaidanpress (a) gmail.com.
This page was last updated on 10 October 2023. You can access the original 2014 version of our list "Verified ways to help Ukraine" in the Web Archive.
HELP THE UKRAINIAN ARMY
U24 – the official Ukrainian initiative to donate to Ukraine and the Ukrainian Army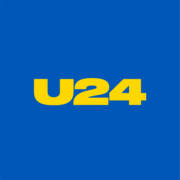 U24.gov.ua was launched on 5 May by President Zelenskyy as the main venue for collecting charitable donations in support of Ukraine. Funds will be transferred to the official accounts of the National Bank of Ukraine and allocated by assigned ministries to cover the most pressing needs — defense and demining, medical aid, and initiatives to rebuild Ukraine. Fund distribution reports are provided every week. Donations are possible via bank transfer, card, or crypto. Updates are available on FB, twitter, TG, Instagram.
Enlist in Ukraine's International Legion
·

If your citizenship is other than Ukrainian, but you are standing with Ukraine against the Russian invasion, if you want actively participate in fighting for European freedom and democracy, if you have combat experience, sign up for Ukraine's international legion. Details on official website.
Ukrainian embassy to the Czech Republic and Czech Ministry of Defense Fund
On 5 March 2022, the Ukrainian Embassy in Prague and Ministry of Defence of the Czech Republic, the Czech defence and security industry and other state institutions, launched a unique system for immediate purchase and delivery of military equipment to Ukraine. A public fundraising campaign launched by the Ukrainian Embassy with a dedicated bank account has managed to raise EUR 40 mn (as of 12 April), collected from 115,000 donors. The list of needed military equipment is developed in consultations with the Ukrainian Ministry of Defence. Procurements are made from both Czech and world manufacturers, and the Czech government offers incentives for business that donate funds to the Fund.
In April, the Czech Republic has supplied Ukraine with much-needed heavy ground equipment, including tanks, infantry fighting vehicles, howitzers and multiple rocket launchers, as well as anti-aircraft weaponry; nearly half of it was procured thanks to funds raised by this Fund.
The initiative has a website with donation details in CZK, EUR, USD.
Ukraine Helpers: send military or humanitarian aid to a warehouse outside Ukraine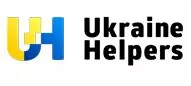 The website Ukraine Helpers has collected a list of items most needed for humanitarian or military aid to Ukraine, as well as a list of verified warehouses in Europe, North America, and beyond to which you can send the items. It also features a variety of other ways to help Ukraine.
Coordination of volunteers: people4ua.com
Ukraine's Defense Ministry with partners created an online platform for volunteers to unite and coordinate their actions meeting the army's needs people4ua.com. The needs are divided into categories: clothing, food, transport, finance. Volunteers are verified via BankID
Come Back Alive
The charity fund Come Back Alive ("Повернись живим") was launched as a private initiative by Vitaliy Deyneha, who stated that "sooner or later my children will ask me what I was doing in this difficult time, and I will have to give an answer." Back in 2014, the Fund used to raise funds to purchase night vision devices and other necessary gear and equipment for front-line units of the Ukrainian Army.
Since then, they have grown into one of the largest charity organizations helping the front. In December 2021, the group provided $207,000 worth of aid to the Ukrainian Army. Since the start of the war, Come Back Alive has been ranked as the #1 fundraiser for Ukraine by Forbes.
Aid included night vision goggles; quadrocopters; sniper equipment; computers, cables, analog telephone adapters, connectors, routers, and other communication devices; equipment for modern communication at the command post and divisions of the anti-aircraft missile regiment; tablets and memory cards for the Bronya project (which created capacities for high-precision artillery strikes in the Ukrainian Army); network equipment for a mobile UAV control point in one of the reconnaissance battalions; sapper bags and metal detectors; equipment to support the GIS Arta project (a group of entrepreneurs who enhance the geoinformation system capacities of tank, reconnaissance, and artillery battalions) and others.
As well, it fixes broken quadrocopters, night vision goggles, and other equipment, funds the work of trainers teaching frontline battalions how to use the equipment.
The initiative provides detailed reports and regular updates on its activities on its
website
and
Facebook page.
Their
donation page
has the following details for donations (but please check for updates before making one):
Liqpay
,
Patreon,
Fondy.eu,
Bitcoin # bc1qkd5az2ml7dk5j5h672yhxmhmxe9tuf97j39fm6
Army SOS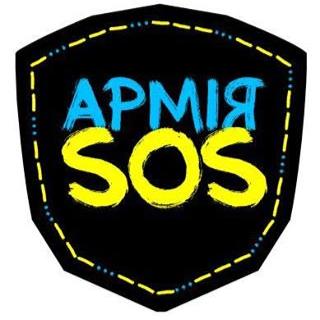 An investment broker, an auditor, a manager of an American company, a project manager, and a private entrepreneur kicked off ArmySOS in 2014 to raise funds to provide class 4 armored vests, portable radio stations, battle-field lights, ballistic masks as well as thermal imaging devices, optical trackers and night-vision devices to the frontline. The activists started from visiting Ukrainian checkpoints around Sloviansk several times a week and making a list of all that is needed and crowdsourced the money through Facebook to deliver the necessities directly to the frontline.
Having started by helping the Ukrainian army with gear and equipment, now the public initiative Army SOS continues providing help to the military in the fields not fully covered by the state, including high-tech areas such as aerial and radio reconnaissance, laptops, printers, and tablets with their own GIS program MAPA, a modern artillery fire simulator, antenna systems, solar power stations and other power sources, as well as providing its own fire control and damage system Kropyva. Army SOS also provides technical support for radio-electronic and radio-technical reconnaissance units, UAV reconnaissance units,
The help is delivered to the frontline through the Humanitarian Post of Ukraine, a service by the commercial mail provider Nova Poshta to assist volunteer initiatives. In 2021, the Army SOS team received the People's Hero of Ukraine award.
Like other organizations, Army SOS works as a hub for delivering assistance from different parts of Ukraine (like letters from children and edible goodies), as well as engaging the support of entrepreneurs.
The group publishes regular financial reports on its website, as well as photo reports. It also posts regular updates in its FB group. Donation options for Paypal, Western Union, Liqpay, and bank transfers are listed on Army SOS's website. The initiative has been rated as the #10 wartime fundraiser for Ukraine by Forbes.
The People's Project

The People's Project is a crowdfunding platform that gives an opportunity for activists all over Ukraine to create their own online projects to gather funds for helping the Ukrainian Armed Forces. It was founded by five enthusiasts in the spring of 2014 who, after visiting the determined yet destitute frontline units, "combined their efforts in commitment to turn the remains of the Ukrainian army into a capable and well-equipped entity as well as to take care of ordinary people suffering during the war."
It has a website and social media accounts (Facebook, twitter). The platform has a very broad variety of projects you can fund in three categories (Military, Healthcare, Social), from People's Drones to People's regenerative medicine to first aid kits. Currently, the project is fundraising for equipment to individual snipers and units, for paratrooper equipment, for humanitarian demining the liberated lands of Donbas, bioengineering rehabilitation of the wounded, for clinics dealing with COVID patients, for wounded and ill soldiers, and for the needs of the Burn department.
Each project has its own financial report (the tab "Report" next to the description of the project). Having completed a number of successful initiatives, the Project now sells gift certificates that the presenter can choose to spend on the project of their wish. Notable projects include growing new skin and bones for wounded soldiers, the Bloodmobile, and the modernization of surgery blocks in a Cherkasy hospital.
The People's Project accepts donations by credit card or bank transfer. You can make your donation to a particular project on their website.
Latvia: SOS help for Ukrainian army
SOS palidziba Ukranas armijai" ("SOS Help for Ukrainian Army") is a registered Latvian volunteer association helping the Ukrainian army in the fight against the Russian-hybrid forces. They closely cooperate with Lithuanian volunteers from SOS Ukrainos kariams. The reports and donations are published in social networks – the FB group, Twitter account, Linkedin. One of their recent projects includes purchasing four refurbished Bandvagn amphibious all-terrain vehicles from Norway and delivering them to Ukraine's 115th
Mechanized Brigade. Their contacts:
Biedrība "SOS palīdzība Ukrainai" (Association "SOS Help for Ukraine")
Reg. No.: 40008238761
Bank account AS Swedbank: LV93HABA0551040192621
E: [email protected], phone: +37126692896
Roman Donik volunteer group
The Roman Donik volunteer group was founded by Roman Donik, a volunteer from Kharkiv, who gives information on the current needs of battalions at the front for everyone who wants to help. who keeps helping the military with a number of necessary items, such as bulletproof vests, clothing, uniform, medicine, food, everyday essentials. The group has received various Ukrainian state awards for its activities.
The group focuses on meeting day-to-day needs of concrete army units: from simple things like flu medicine and coffee to UAVs, repairing volunteers' cars, energy generators, surveillance systems, periscopes, walkie-talkies, weather stations, as well as meeting the needs of the radio-electronic intelligence (purchasing materials in the USA, assembling, training, implementing in brigades). They also provide training for large-caliber machine gunners (12.7 mm) in the wazone.
You can keep track of the activities of the volunteer group he manages on Facebook.Reports are available on his website, as are instructions on donating. It is possible to send a SWIFT transfer from abroad (but please check for the latest data on the website before making a donation):
USD
BENEFICIARY: DONIK ROMAN, index 61002, Ukraine,region Kharkivska,city Kharkiv,street Akademika Potebni,building 9,flat 11
ACCOUNT: 4731219619422755
BANK OF BENEFICIARY: PRIVATBANK, 1D HRUSHEVSKOHO STR., KYIV, 01001, UKRAINE
SWIFT CODE/BIC: PBANUA2X
CORRESPONDENT ACCOUNT: 0011000080
INTERMEDIARY BANK: JP MORGAN CHASE BANK
SWIFT CODE/BIC: CHASUS33
IBAN: UA843052990000026204681030696
EUR
BENEFICIARY: DONIK ROMAN, index 61002, Ukraine,region Kharkivska,city Kharkiv,street Akademika Potebni,building 9,flat 11
ACCOUNT: 4731219619422763
BANK OF BENEFICIARY: PRIVATBANK, 1D HRUSHEVSKOHO STR., KYIV, 01001, UKRAINE
SWIFT CODE/BIC: PBANUA2X
CORRESPONDENT ACCOUNT: 400 8867004 01
INTERMEDIARY BANK: Commerzbank AG Frankfurt am Main Germany
SWIFT CODE/BIC: COBADEFF
IBAN: UA503052990000026208682242702
Diana Makarova's Fund
The Charitable Initiative "Diana Makarova's Urgent National Aid Foundation" was founded in January 2014 to help the protesters and provide medical aid to the injured during the Euromaidan protests. Since the outset of the armed conflict in Ukraine's east, the Fund started supplying the Army and the National Guard of Ukraine.
The organization publishes the reports on its activities on Diana Makarova's Facebook page, archive reports are available at the Fund's old website. Recent activities include purchases of armored vehicles, powerbanks, tablets, other vehicles, engines, repairs of existing vehicles.
Donation:
4149629356010272 UAH
5168742222839171 EUR
4149629396335416 USD
Makarova Dina Kostiantynivna
Mir & Co Foundation

Mir & Co, a non-profit founded in August 2014, delivers various supplies to the war zone in Eastern Ukraine, including provision, ammunition, clothes, shoes, and equipment for Ukrainian soldiers. Besides that, the foundation delivers medication to injured soldiers and basic necessities to war children and internally displaced persons.
PayPal [email protected]
Payments in dollars
UA39 305299 00000 26004006805468 BF MYR I KO BO
Recipient code: 39369683
IBAN: UA39 305299 00000 26004006805468
Bank: AT KB "PRIVATBANK"
Payments in Euro
UA81 305299 00000 26008046808249 BF MYR I KO BO
Recipient code: 39369683
IBAN: UA81 305299 00000 26008046808249 БФ МИР I КО БО
Bank: AT KB "PRIVATBANK"

Lviv Knight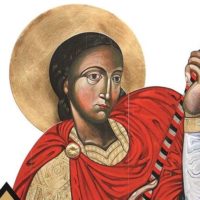 A Lviv-based volunteer organization to help the Ukrainian Army. First of all, they procure night vision devices, thermal imagers, walkie-talkies, GPS navigators, generators, binoculars, power supplies, sights of various types, rangefinders, etc.
Currently, they are fundraising to purchase a HUMMER for the front.
Donations (whoever donates over $100 in the USA will receive a 501(с)3 tax exemption):
CASHAPP: $TP4577777
VENMO: @T-P-7777
PayPal : PAYPAL.me/UkrainianKnight
Blue and Yellow – Lithuania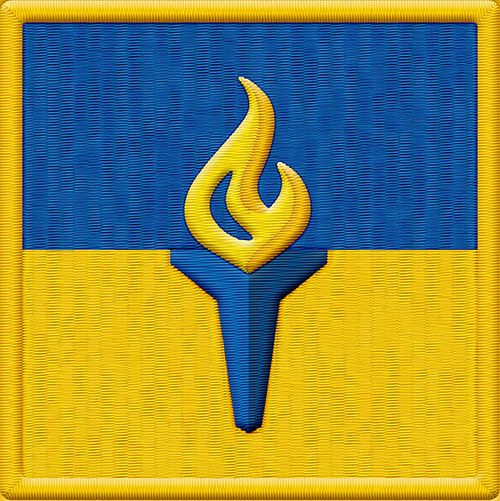 Blue/Yellow is a grassroots movement based in Lithuania, born online and uniting like-minded people from around the globe. They have volunteers from Lithuania, Ukraine, Sweden, Germany, the USA, Canada, Poland, and other countries. The NGO gathers humanitarian aid and military equipment for Ukraine's army and hands it over to the frontline units.
Donations are possible through SWIFT, PayPal, and PAYSERA. Follow their activities via their website and Facebook page.
Serhiy Prytula's charitable fund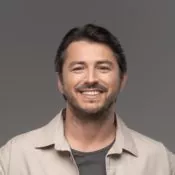 Serhiy Prytula is a political and civic figure, volunteer and TV host. With the start of Russia's invasion, he opened a charitable fund to help the Ukrainian Army. The fund has a volunteer coordination center in Kyiv. Prytula reports about the fund's activities on FB , Telegram, Instagram. The fund currently deals with needs of battalions, regiments and brigades. Lately, they have helped provide secure radio communication to the 3rd Special Forces Regiment and provide tablets to work with the Kropyva fire targeting system. They also worked to meet the nees of the 72nd brigade of the Army,
buying thermal imaging devices for snipers, conventional drones and thermal imaging drones, and supplied scarce equipment to the 10th brigade of the Army: thermal imagers, drones, a generator and reflashed tablets.
Donation is possible via PayPal, Patreon, Swift — check the latest details in posts on his FB page. The initiative has been rated as the #7 fundraiser for Ukraine by Forbes.
Frontline Care
A small volunteer group delivering uniforms and equipment for troops at the frontline. Currently fundraising for summer uniforms, boots, and plate carriers for bullet-proof vests. Since the start of the war, have raised $86,000 that went to purchase bulletproof vests and helmets, military thermal imagers and collimator sights, active headsets, ballistic eyewear, tactical medicine, military uniforms, footwear and equipment (tactical gloves, vests, load-bearing equipment, ammo pouches), gas masks, camping gear (camping mats, sleeping bags), underwear, hygiene products, and food.
Donation is possible via Paypal on their website, reports about activities available there or on the FB page of one of the founders.
Veteranka

Veteranka, or the Ukrainian Women Veteran Movement, is an NGO dedicated to defending the rights of Ukrainian women veterans. Since the start of the war, they have been helping both the Ukrainian Army and civilians who suffered from the war. Their FB page gives an impression of their varied activities, donations are possible via PayPal.
SUPPORT MEDICS IN UKRAINE
Volunteer to help hospitals if you are a medic
Ministry of Health: more than 500 doctors, nurses, and paramedics from different countries have registered to help Ukrainian hospitals. You can register on the website en.moz.gov.ua by filling out the form
Medical fund Hospitallers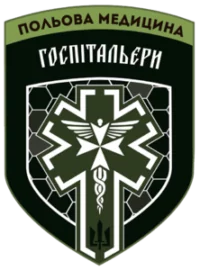 Hospitallers is a volunteer medical battalion participating in the Russian-Ukrainian war in Donbas since 2014. It provides first aid, home medical care, and evacuation of wounded Ukrainian soldiers from the hottest parts of the front. The slogan is "For the sake of every life!".
Hospitallers have contributed to saving almost two and a half thousand Ukrainian soldiers during the Russo-Ukrainian war.
Right now they are fundraising to gather extra sleeping bags, Motorola walkie-talkies, infusions and everything to them, to pay the bill of UAH 91,000 for bone catheters, spinal burdens, repair of additional cars, additional first aid kits, soft stretchers, additional RPS, additional headlights, additional medical, backpacks, additional ampoules, and other things. Are cooperating with Army to deploy additional medical battalions to the war zone. See more about their story here.
For Swift transfers in USD (please check for possible changes in details on FB page before donating)
BENEFICIARY: FEDIANOVYCH HANNA VITALIIVNA
51400, Ukraine,region Dnipropetrovska,district Pavlohradskyi,city Pavlohrad,street Zakhidna,building 13
IBAN: UA973052990262086400928825287
ACCOUNT: 4149 4993 9795 0427
BANK OF BENEFICIARY: JSC CB PRIVATBANK, 1D HRUSHEVSKOHO STR., KYIV, 01001, UKRAINE
SWIFT CODE/BIC: PBANUA2X
CORRESPONDENT ACCOUNT: 0011000080
I
NTERMEDIARY BANK: JP MORGAN CHASE BANK
SWIFT CODE/BIC: CHASUS33
For Swift transfers in EUR (please check for possible changes in details on FB page before donating)
J.P.MORGAN AG, FRANKFURT AM MAIN, GERMANY
SWIFT CODE/BIC: CHASDEFX
Валюта карти: EUR
BENEFICIARY: FEDIANOVYCH HANNA VITALIIVNA
51400, Ukraine,region Dnipropetrovska,district Pavlohradskyi,city Pavlohrad,street Zakhidna,building 13
IBAN: UA323052990262006400928825801
ACCOUNT: 5168 7451 2080 1474
BANK OF BENEFICIARY: JSC CB PRIVATBANK, 1D HRUSHEVSKOHO STR., KYIV, 01001, UKRAINE
SWIFT CODE/BIC: PBANUA2X
CORRESPONDENT ACCOUNT: 623-160-5145
I
NTERMEDIARY BANK: JP MORGAN CHASE BANK
SWIFT CODE/BIC: CHASDEFX
_____________________________________
Western Union: Fedyanovich Ganna Vitaliivna
MoneyGram: Fedyanovich Ganna Vitaliivna
Photos of activities & reports available on FB page.
Pirogov First Volunteer Mobile Hospital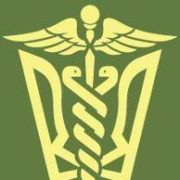 The Pirogov First Volunteer Mobile Hospital is an NGO uniting civilian healthcare professionals who provide medical care on the frontline of the war in Ukraine, where medical facilities are routinely targeted and medical professionals are now scarce. It was founded in 2014 at the onset of Russia's armed aggression against Ukraine. It works in partnership with the Ukrainian government, and its volunteers have been decorated by the Ukrainian government. With the start of Russia's 2022 full-scale invasion of Ukraine, volunteers of the organization have been on the frontlines, treating injured civilians and combatants and carrying out evacuations. Donations are used to buy medical equipment, vehicles, protective equipment, and other necessities to maintain the day-to-day operations of the mobile hospital.
Donation details are more information is available on the website; apart from making a monetary contribution, one can help by volunteering as a medic or buying a charity icon, the proceeds from which go to the hospital. Updates on activities are on Facebook. 
ATO Sister of Mercy
Since 2014, the charity organization Sister of Mercy by Yaryna Chahovets helps in providing medical assistance for wounded Ukrainian soldiers coming into the Kharkiv military hospital and buying necessities for those in the front line. Starting from delivering sacks, flashlights, tents, tourist mats, galoshes, gas stoves, army boots, balaklavas, produce, cigarettes, disposable tableware, gasoline, shaving utensils, underwear and socks, chainsaws, raincoats, medicine, children's drawings, the NGO's activities have developed into three main directions:
help the wounded;
help medical facilities and military hospitals,
provide social-psychological rehabilitation for the servicepersons returning from the war zone.
Like the other people assisting Ukraine's army, Yaryna acts as a hub of accepting aid from all people of goodwill and transferring it to the places it is needed.
Reports are published on the Charity's FB page and website. Helping the organization is possible by volunteering, providing supplies, or making a donation. The latest details for international transfers are below (but check on their FB page for details before making a transfer):
Western Union, Money Gram, RIA, IntelExpress, Meest, Sigue and other money transfer systems: Yaryna Chahovets, KHARKIV, UKRAINE
USD bank transfer:
Legal entity BLAHODIYNA ORHANIZATSIYA "BLAHODIYNYY
FOND "SESTRA MYLOSERDYA"
Enterprise code: 39339554
Currency of account: USD
Account number:26006523665000
Bank name: Public Joint Stock Company "UkrSibbank"
Bank code: 351005
Beneficiary bank (JSC "UkrSibbank") :
Intermеdiary bank: 403510050000020061151200138
UKRSIBBANK
MOSKOVSKY AVE 60
KHARKIV, UKRAINE
SWIFT code: KHABUA2K
BNP PARIBAS USA – New York Branch
New York, USA
SWIFT-code: BNPAUS3N
EURO bank transfer:
Legal entity BLAHODIYNA ORHANIZATSIYA "BLAHODIYNYY FOND "SESTRA MYLOSERDYA"
Enterprise code: 39339554
Currency of account: EUR
Account number:403510050000026006523665000
Bank name: Public Joint Stock Company "UkrSibbank"
Bank code:351005
Beneficiary bank (JSC "UkrSibbank") :
Intermediary bank: 07205696
UKRSIBBANK
MOSKOVSKY AVE 60
KHARKIV, UKRAINE
SWIFT code: KHABUA2K
BNP PARIBAS SA – Paris, FRANCE
SWIFT-code: BNPAFRPP
All-Ukrainian Union "Patriot"
The All-Ukrainian Union "Patriot" is a volunteer union supplying the Ukrainian Army. The organization has been providing aid to Ukrainian soldiers since 2014, starting from supplying participants of the Joint Forces Operations with the necessary equipment, clothes, rations, modern Individual First Aid Kits (IFAKs), and protective gear, as well as information, legal, and psychological support for the relatives of ATO participants. Now they also are involved in work to reform the Ukrainian armed forces and legal aspects of refining Ukraine's defense. A particular focus of the organization has been tactical medical trainings, which they conduct regularly for representatives of Ukrainian military and law enforcement agencies in the project Medpatriot.
Additionally, the group helps the residents of front-line settlements and orphans. Photo reports of the organization's activities emerge regularly on its Facebook page.
Facebook, Youtube, FB page of the organization's head Anna Maiboroda
Ernst Prost Foundation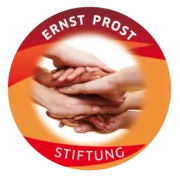 Ernst Prost is a German charitable foundation that provides medical and humanitarian aid and is able to purchase everything the Armed Forces of Ukraine and the Ministry of Health really need. If you are donating as an individual, zou can pay here using a credit card. If you are a company, you can transfer money here:
IBAN: DE64600501010405449204
BIC/SWIFT CODE: SOLADEST60
marked as HELP UKRAINE
The organization has volunteer buyers who are buying what the Ukrainian army urgently needs in Europe and around the world and sending it using mail services of Rozetka and Nova Poshta to Ukraine. Afterward, the aid is distributed by the Armed Forces, the Ministry of Health, and the Office of the President to those who need it urgently. The list of required products is constantly refreshed at www.helpukraine.center.
"Dnipro: volunteer when possible!"
Halyna Tsehelnyk, a civil volunteer from Dnipro, helps the wounded soldiers in the local military hospital. She publishes reports on received and used funds on Twitter, and to a lesser extent in the dedicated Facebook group.
Halyna runs a volunteer headquarters in the military hospital of Dnipro, where they provide soldiers with hygiene products, socks etc, as the wounded soldiers often arrive without any clothes or belongings. They top up the mobile accounts of the wounded, buy food and drinks for the heavily wounded, and gather funds for pricey medicine that are not in the supplies of the Ministry of Defense. They always have food and tea and coffee in store for all who are admitted for treatment and who are leaving the hospital.
Each year around Christmas, they hold a Secret Santa happening where presents and sweets are delivered to children from families of KIA servicepersons or family members of heavily wounded soldiers.
Halyna will tell you the details for making a donation from abroad if you send her a private message on Twitter or Facebook.
Blood agents
They create a community of blood donors in Ukraine, work in Ukraine for over six years. Money goes for sending SMS to donor in case of urgent donation, hold information campaigns to increase the number of blood donors, provide general logistic support. Support them via Patreon.
Leleka Foundation – US
Leleka Foundation is a US-based, volunteer-run non-profit organization helping people affected by the armed conflict in Ukraine. The Foundation collaborates with several Ukrainian volunteer initiatives. Currently, they are fundraising to send crucial medical supplies to Ukrainian hospitals: NAR CAT Tourniquets, QuikClot Blood-stopping gauzes, SAM Extremity tourniquets and are working to establish a a quick and reliable transportation route to bring the supplies to Poland or Ukraine.
Leleka Foundation is registered as a 501(c)(3) non-profit organization. Contributions to Leleka Foundation are tax-deductible to the extent permitted by US law. Website, FB page, donate page.
Monster Corporation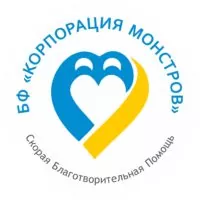 This charitable foundation was registered in 2017, although its activities date back to 2014. Then, it was assisting migrants from Donbas. Now its main directions of work are:
providing medical care to people
helping hospitals
providing humanitarian aid to people in difficult life situations.
The foundation was active during the COVID-19 pandemic, helping city and regional hospitals and private citizens, helping Ukrainians who were affected by COVID. In 2020, the fund gathered over UAH 42 million ($1.4 million) for these purposes.
"It seemed to all of us then that COVID-19 was an enemy for which we were not ready. But we were able to unite. After that, we looked forward to the 'retreat' of the invisible force and planned to return to normal life. Live without fear… But everything happened a little differently. What we could not even imagine in a nightmare. A real enemy and murderer came to our land. Putin and his army are destroying our cities every day!" the fund writes on its website.
Today, the foundation is trying to find hemostatic drugs and bandages, body armor and helmets, assisting Ukrainian soldiers in all possible ways. Also, it provides humanitarian aid to the population on the verge of survival: single mothers, elderly single pensioners, the bedridden, children with disabilities by transferring diapers, food, baby food, medicines, hygiene products.
See examples of their work on their FB page. Find details for donations in USD and Euro via SWIFT on their website.
SVOI
The fund "Svoi" ("Our own") was founded by volunteer Lesia Lytvynova, who left her career after the Euromaidan revolution to provide assistance to IDPs from occupied territories of Ukraine, adult oncological patients, and palliative care. During the COVID-19 pandemic, the fund provided much-needed oxygen concentrators and assisted patients with finding care. With the onset of war, the fund announced it will continue to work on its main directions:
palliative care
adult oncology
respiratory support.
"War is war, but everything else did not disappear, life didn't end. We continue to believe that it is everyone's right to live with dignity and to die with dignity, and this is important. And we will do everything in our power to ensure that the most vulnerable people are not left without help," the fund stated.
As well, they started a separate program for helping those who suffered from war and opened a hotline for that end. The fund has details for donations in UAH on their website and a PayPal account: [email protected]. Follow their updates on their FB page
Charitable fund "Mother and baby"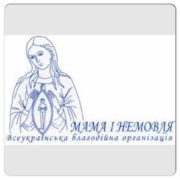 This fund ("Mama I Nemovlya" in Ukrainian) is the first Ukrainian organization that solves social problems related to motherhood and childhood. Active for over 15 years, it has created a program of social centers for mothers in difficult life circumstances and their children which now have state support. The charity with volunteers helps the mothers and their children in these centers, helping them to adapt to normal life, socialize and create their own full-fledged families. It also funds urgent operations for children with birth defects, oncology, children in need of brain operations, intervening as early as possible for the best outcomes of the child.
Currently, they are urgently collecting funds to treat children injured by Russia's aggression in Ukraine, and evacuating children in need of operations and treatment abroad from cities targeted by the Russian invasion. Find more info about their work on the website and FB page.
It is possible to make a donation through Liqpay. Donations through SWIFT are also possible (check for any chances on their FB page before making the transaction).
Currency EUR
Company Name: MAMA I NEMOVLYA VBO
IBAN Code: UA883052990000026000036211145
Name of the bank: JSC CB "PRIVATBANK", 1D HRUSHEVSKOHO STR., KYIV, 01001, UKRAINE
Bank SWIFT Code: PBANUA2X
Company address: UA 01001 Kyiv, Ukraine
Correspondent banks
Account in the correspondent bank: 400886700401
SWIFT Code of the correspondent bank: COBADEFF
Correspondent bank: Commerzbank AG, Frankfurt am Main, Germany
Account in the correspondent bank: 6231605145
SWIFT Code of the correspondent bank: CHASDEFX
Correspondent bank: J.P.MORGAN AG, FRANKFURT AM MAIN, GERMANY
Nova Ukraine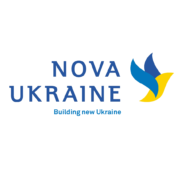 A US-based NGO dedicated to strengthening civil society in Ukraine, since the start of the war it has fundraised as of 14 April $12.4M in support of Ukraine (#5 among Ukrainian fundraisers, according to Forbes), roughly 2/3 of which went towards life-saving first aid and medical supplies. Recent purchases include 15 ambulances to children's hospitals delivered via UNICEF, 300 grocery kits to families in Kharkiv, life-saving medicines delivered to frontline settlements, evacuation of animals from Kharkiv, grants to food manufacturers, etc. Donation options are listed on the website, include mail, cryptocurrency, bank wire, stocks, DAF; the group also runs fundraisers on its FB page. Donations are tax-deductible in the USA.
Global Initiative on Psychiatry – USA
Federation Global Initiative on Psychiatry and its American branch, GIP-USA, sends vital supplies, including medications, to frontline mental health hospitals and social homes affected by the war. FGIP helped release a web-based psychological support platform for Ukrainians affected by war, set up support for first responders, and a brick-and-mortar crisis center for Ukrainian refugees in Vilnius. Its programs focus on the psychological trauma caused by the war and on helping vulnerable populations through this humanitarian crisis. More information, as well as instructions on donating, are available on their website or on FGIP's website. Updates are available on twitter.
Ukrainian-French support groups
The group AMC.UKR.FR has been working on several charity projects since 2014. The projects facilitate experience exchange between doctors in Ukraine and France, provide assistance to Ukrainian medical institutions, children who suffer from rare diseases.
Revived Soldiers Ukraine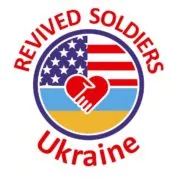 Revived Soldiers Ukraine programs are mostly focused on medical rehabilitation as the reflection of the most urgent needs. Current initiatives include:
Assisting severely injured soldiers to receive medical help and rehabilitation in other countries
Promoting cooperation between USA and Ukraine as to mutually beneficial social and economic programs in both countries
Helping hospitals treat those wounded in ATO conflict by supplying emergency medical aid and supplies
Supporting children and women in their right to a healthy living.
Satisfying housing needs of soldiers of Ukraine and their families.
SUPPORT UKRAINE IN THE INFORMATION WAR
Support Euromaidan Press!
Help us keep you informed. Donate by PayPal, become a patron on Patreon, or make a bank transfer. And we'll keep you updated on the latest events as well as reliable ways to help Ukraine.
#CallRussia

A Lithuanian project launched by a network of IT, advertising, and communications professionals urging Russian-speakers worldwide to call ordinary Russians to challenge the Russian propaganda machine. It has a database of 40 million numbers of Russian individuals and a guide on what to say during a conversation. You can either call yourself or make a donation to offset communication costs. Website here
Keep Ukraine's media going
A fundraiser organized by Jakub Parusinski is aimed at helping media relocate, set up back offices, and continue their operations from neighboring countries. The campaign is run by a consortium of The Fix, Are We Europe, Jnomics, and Media Development Foundation, as well as multiple media partners from across Europe. It works with a growing list of Ukrainian media, including Ukrainska Pravda, Zaborona, Detector Media, and others. Support is allocated based on the urgency of needs in the first place, then distributed proportionally. Donation page
Help us crush the Russian propaganda machine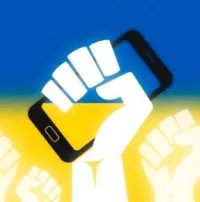 The Czech think tank European Values is fundraising to create a secure base for Ukrainian experts to set up a strong defense against Russian propaganda in Prague. Funds will be used to relocate Ukrainian experts to Prague and continue providing them with space and equipment to fight against disinformation.
Donate here.
Mail2Ru
A Norwegian computer expert has created a website enabling anyone to send an email about the war in Ukraine to up to 150 Russian email addresses at a time so that the Russian people have a chance to hear the truth their government is hiding. More about the
initiative.
Send messages from
this website.
1920.in: send an SMS about the war in Ukraine to random Russians
The 1920.in website was developed by a team of Polish programmers, it has over 20 million mobile numbers and almost 140 million email addresses belonging to Russian individuals and companies. The site randomly generates numbers and addresses from these databases and allows a person anywhere in the world to send a message. You can write your own or use a pre-prepared message calling to bypass the Kremlin's censorship of the media and find out the truth. Since the site was launched, hundreds of thousands of people around the world have used it to send millions of messages in Russian, share real footage from the war, or free media footage documenting Russia's attack on the civilian population of independent Ukraine.
1920 is a reference to the Soviet-Polish war of 1919-1920 in which outnumbered Polish forces defeated a Soviet invasion at a great human cost.
SUPPORT UKRAINIAN REFUGEES
Ukraine take shelter: a platform connecting refugees and hosts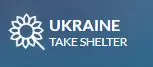 Created by two Harvard University students, Ukraine Take Shelter is an independent secure platform that allows refugees to search for the nearest available hosts, while hosts can sign up to offer space and provide further details, such as availability of transportation, first-aid, spoken languages, childcare, disability support, legal support, etc. More about the platform.
Prykhystok: offer to house for refugees

Prykhystok is a platform similar to Ukraine take shelter: it allows hosts to offer housing and refugees to search for housing. There are options to offer housing either in Ukraine or abroad. Find out more on their website.
Trailers for Ukrainian refugees: etrailer.in.ua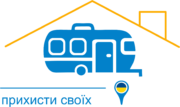 An initiative to provide temporary housing to Ukrainian refugees who return to their settlements and start renovating their destroyed houses. You can either donate to purchase new trainers or let the initiative borrow yours. Details on the website.
Jobs for Ukraine
Jobs for Ukraine: A website collating academic, scientific, arts, professional, and freelance opportunities that are currently available for people fleeing war in Ukraine, created by Ukrainian creators who have been personally affected by the war. You can add a vacancy. More on the website. 
UaTalents: a job platform for displaced persons from and within Ukraine. On UA Talents, companies from all over Europe can advertise their job openings to people from Ukraine who have lost their employment due to the war. More on the website.
Donate them skills

"Donate Them Skills" is a project from Laba Ukraine, one of the leaders of the online education market in Ukraine. The company offers Ukrainian refugees a selection of roughly 100 discounted online courses to help them acquire new skills that could help them get a new job in their new surroundings. It costs $20 to sponsor one (discounted) course for a refugee, students get support from lectors. Courses include Power point, Excel, Power Bi, Photoshop, Illustrator, Motion design, Project management, Sales, Copywriting, etc.
Donations are possible via Laba Ukraine's website. You will get an email when a refugee signs up for a course you sponsored.
PROVIDE HUMANITARIAN & OTHER SUPPORT TO UKRAINE
Develop With Ukraine: hire a Ukrainian IT professional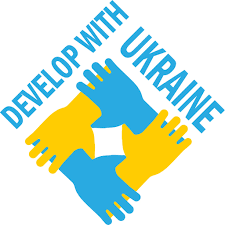 Develop With Ukraine is a coalition of Ukrainian software developers and US supporters who are working together to help put Ukrainians back to work. In 2020, Ukraine's IT sector was rated as the first in Europe in terms of price vs quality. Following Russia's full-scale invasion, Ukrainian programmers IT professionals sprung back to work, with 80% remaining in the country and most of those who left remaining Ukrainian tax residents. Find out how to hire a Ukrainian IT professional here.
Donations for emergency humanitarian aid to Ukraine: Libereco (Switzerland, Germany)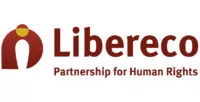 Libereco together with its Ukrainian partner Vostok SOS has launched an extensive aid campaign for Ukraine. The aim is to address the most urgent needs of people in the immediate danger zone, to bring them medicine and bandages, to help them evacuate, and to find temporary housing for them. Vostok SOS has set up several telephone hotlines; their employees of Vostok SOS are in the front area to provide direct support. See donation options here.
Vostok SOS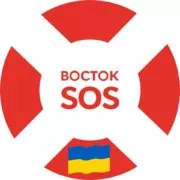 Launched in 2014, this human rights NGO provided assistance to war victims in eastern Ukraine for eight years. From February 24 to March 31 2022, the organization purchased more than 1,000 tons of humanitarian aid. It purchased and distributed food, hygiene products, medicines, generators, sleeping supplies, evacuation fuel, building materials for repairing broken windows, household and plumbing fixtures for compact settlements, and reception centers.
The organization says that donations come from almost all over the world. Foreign activists raise funds for charity concerts, music and dance lessons, photographers and artists sell works, and donate the proceeds to Ukraine. Local businesses also help. For example, a group of restaurants in Europe started cooking Ukrainian dishes, and the natural cosmetics store in Berlin produces Fuck War soap, 100% of which is transferred to Vostok SOS. Vostok SOS has been ranked as the #8 fundraiser for Ukraine by Forbes.
Find out more about its activities on its FB page, see donation options on its website.
Humanitarian aid campaign of Kyiv School of Economics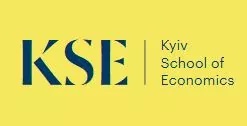 The Kyiv School of Economics (KSE), together with Ukrainian businesses and state-owned companies, has launched a humanitarian aid campaign for Ukraine. The aim is to purchase necessary non-military supplies (first aid kits, bulletproof vests and helmets — first aid and protective kits) for the State Emergency Service of Ukraine, Ukrainian Paramedic Association, and the Ukrainian Territorial Defense Forces (mostly civilians who have volunteered in their country's time of need – to shield them against Russian aggression. After the first three days, they raised $3.9 and pushed their goal to raise $10 mln. Donation details here. The campaign has been rated as the #4 fundraiser for Ukraine by Forbes.
The campaign has been rated as the #4 fundraiser for Ukraine by Forbes.
Help Ukraine Center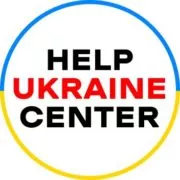 Help Ukraine center provides medical and humanitarian aid for Ukraine. It was launched by the co-founder of the TIS port operator Andriy Stavnitser and the founders of Ukrainian retail and delivery networks Rozetka.ua, Nova Poshta, and Fozzy Group. They decided to organize the logistics of humanitarian and medical care. From this idea grew a center that collects aid in three cities, Poland's Ljubljana and Helm, and Romania's Husa, and delivers it to Ukraine. Anyone can volunteer for the fund and help sort cargo or send money. All goods come to the coordinators of the Armed Forces, the Ministry of Health, or the Ministry of Reintegration for further distribution to the needy. The campaign has been rated as the #6 fundraiser for Ukraine by Forbes. Find out more on their website & FB page. Donation possible via PayPal or credit card.
Rebuild Ukraine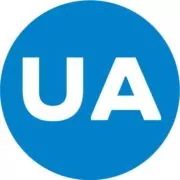 Rebuild Ukraine is an initiative launched by two Ukrainian geospatial companies that digitizes, analyzes, and visualizes Ukraine's infrastructure devastated by Russian forces, disseminates this information, and shares the results with communities, public authorities, and specialized foundations. On 16 May, it digitized 45 locations and over 43,000 damaged objects in Ukraine. Its objectives are to analyze the destruction to build a step-by-step recovery plan, inform the world about the real situation and consequences of the war in Ukraine, evaluate losses to obtain reparations and attract funding, and provide data to communities to help them obtain funding for reconstruction. They digitize data from UAVs and satellites as well as photos and videos, analyze it, and create reports. To help the project, you can volunteer to help with GIS analysis or pilot a UAV, become a partner and give resources/donations, or share information about Russian damage in Ukraine. More info on their website, updates on Facebook.
Red Cross Ukraine

Red Cross of Ukraine is a medical organization that helps those affected by war, mobilizes volunteers, resources, and emergency activities. See all activities here. The society itself is 101 years old, has 24  regional and 1 city branch, 630 district and city-and-district branches, 48 673 primary branches, and 4 million members of the Society. Reports of activities are published on their Facebook. The organization provides humanitarian assistance to refugees fleeing the war zone, delivers food, helps with evacuation, distributes food vouchers, etc. In their latest fundraising report, the organization states that over 24 February-16 April 2022, it raised $30.6 mn, most of which was spent on medical items, preparing sleeping places for temporary housing of IDPs, food vouchers, hygiene products, and transfers to regional branches of the organization.
Donation via website Donation via iRaiser
Saint Javelin
Saint Javelin is a Canadian project selling stickers with St. Javelin, a take on Mother Mary but with the Javelin US anti-tank weapon that has become emblematic of Ukraine's fight against Russia, as well as other memorabilia like hats, Tshirts, flags, goodies, etc.
​​100% of the proceeds from the sale of the products will be donated to Help Us Help, a federally registered Canadian charitable organization focused on humanitarian aid and educational projects in Ukraine.
Help Us Help
Help Us Help is a Toronto-based charity that since its inception in 1993 dedicated to improving the quality of life of children living in orphanages in Ukraine. The purpose and mission of Help Us Help The Children are to provide immediate aid to those most vulnerable in Ukraine – the children.
In 2014, in response to Russia's war against Ukraine, Help Us Help expanded its charitable initiatives to include humanitarian support to the victims of the conflict. In 2022, after Russia's invasion, Help Us Help is providing assistance for the relocation of children, scholars, and veteran families, as well as to provide humanitarian and medical assistance for victims of the war.
Their vision statement for Ukraine is every child empowered; every veteran supported; no one left behind, and their mission to provide the tools, training and resources that improve the lives of Ukraine's disadvantaged children and conflict-affected veterans, enabling them to become fully contributing members of society.
See more on their website and Facebook. Donations are possible in Canadian and US dollars, and donations over $20 are eligible for a tax receipt.
Nova Poshta's humanitarian deliveries

Nova Poshta, Ukraine's largest commercial delivery service, delivers humanitarian aid to charitable organizations and volunteer fighters from locations inside Ukraine and from abroad. Inside Ukraine, the deliveries are free of charge. To be able to deliver the goods from international locations for free, they need financial support. You can support them by making a donation or sending needed items from the list to their global warehouses – all info is on their website.
Con Ucrania: Ayuda Humanitaria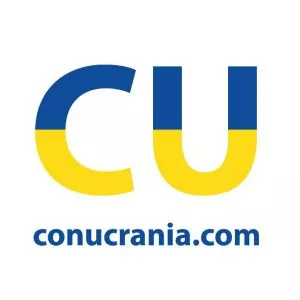 Humanitarian project by ConUcrania, a group of Spain-based volunteers and activists mostly of Ukrainian descent. The participants of the project are united with one common goal: to inform about what is happening in Ukraine. They are fighting against injustice, manipulation, and lying propaganda. They try to break the language barrier and bring first-hand information to people.
Con Ucrania also organizes charity events collecting money for the needs of people who suffer from conflict in the East of Ukraine. They provide humanitarian aid to IDPs. Webpage, FB.
Razom for Ukraine

Razom unites various Ukrainian activists throughout the US and maintains a global network of over 2,000 people of diverse backgrounds – doctors, engineers, educators, as well as legal and financial professionals.
Since the start of Russia's full-blown war, the initiative has opened an Emergency Response Fund providing humanitarian war relief and recovery depending on the most urgent needs as they evolve; provided grants to Ukrainian groups running various humanitarian efforts; delivered tactical medicine, medical devices, drones for safe delivery of medical needs, radios, telephones to Ukrainian doctors and frontline helpers; assisted evacuation efforts and settlement of Ukrainian immigrants in the USA, etc. They regularly run various fundraiser events, as well as flashmobs and rallies in the USA. The NGO has been ranked as the #3 fundraiser for Ukraine by Forbes.
The organization's project Veteranius is an initiative that aims to help veterans, volunteers, and internally displaced persons to try, learn and gain work experience in IT. The goal is to not just teach but to employ and involve participants in socially important projects.
Razom for Ukraine together with the Institute of Gender Studies and the Kyiv-Mohyla American Foundation provide highly motivated and accomplished Ukrainian veterans with the possibility to gain a Master's degree in the specialization of their choice. Bohdan Radchenko Stipend for Veterans covers tuition of a Master's program at the Kyiv-Mohyla Academy (KMA), Kyiv School of Economics (KSE), and Ukrainian Catholic University (UCU). See more info at their website and FB page, donation page.
Norway: Norsk Ukrainastotte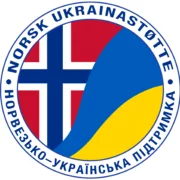 The group was started in late 2014 to help soldiers of the Ukrainian army. Afterward, it primarily sent humanitarian aid to those in need and equipment for hospitals and provided assistance to soldiers. Now, it is running fundraisers on Facebook in order to help with evacuating Ukrainians to Norway, running a hotline for Ukrainian refugees, and delivering humanitarian aid to Ukraine. See more on their Facebook page.
People in Need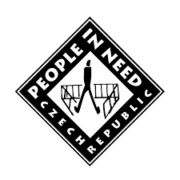 This Czech NGO was established in 1992 by a group of Czech war correspondents who were no longer satisfied with merely relaying information about ongoing conflicts and began sending out aid. It gradually became established as a professional humanitarian organization striving to provide aid in troubled regions and support adherence to human rights around the world.
It has a global footprint, as well as a Ukrainian branch with a long history of projects. Currently, it provides humanitarian assistance to Ukraine: it set up a psychological support hotline, provides equipment to a humanitarian hub in Lviv, delivers trucks with humanitarian aid — food, hygiene items, diapers, sleeping bags, sleeping mats, helps people in dire circumstances.
See ways to donate here. Regular updates are available on their Facebook page.
Donbas SOS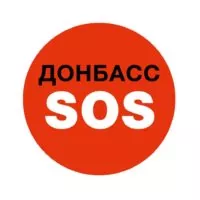 Donbas SOS is an NGO founded in March 2014 by Donbas activists. It helps citizens in the war zone and internally displaced persons (IDPs). Their main directions of work include assistance to the civilian population of Ukraine affected by the armed conflict in the east, informing IDPs and civilians in the war zone about their rights and opportunities, providing legal assistance to the affected population, improving the legal framework and law enforcement practices related to the civilian population affected by war.
They run a hotline where Ukrainians affected by war can receive consultations regarding their rights. As well, they monitor changes in the law and inform everyone who contacts us about it, as well as on the basis of appeals systemic violations of the rights of internally displaced persons and residents of the temporarily occupied territories of Ukraine in Donetsk and Luhansk oblasts, inform the relevant Ministries, international organizations and the public about these problems. Donbas SOS has a website and FB page, as well as a donation page with details for making a bank transfer in USD or EUR:
USD
Name of organization: DONBAS SOS GROMADS'KA ORGANIZACIYA
IBAN Code: UA853206490000026008052624859
Bank account number: 26001052626597
Bank address: 1D HRUSHEVSKOHO STR., KYIV, 01001, UKRAINE SWIFT/BIC CODE: PBANUA2X
Purpose of donation: Сharitable contribution or charitable assistance
EUR
Name of organization: DONBAS SOS GROMADS'KA ORGANIZACIYA
IBAN Code: UA343206490000026001052626597
Bank account number: 26001052626597
Bank address: 1D HRUSHEVSKOHO STR., KYIV, 01001, UKRAINE SWIFT/BIC CODE: PBANUA2X
Purpose of donation: Сharitable contribution or charitable assistance
Polish Humanitarian Action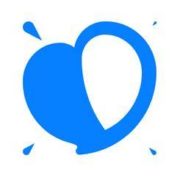 A Polish NGO providing humanitarian aid to conflict areas since 1992, they have been active in Ukraine since 2014, providing humanitarian and medical assistance. Now, they deliver food, hygiene, cleaning kits, and water, support families in the greatest need, provide psychological support, operate an emergency aid point in Rava Ruska. More information on their FB page, donation details on their website.
Lifeline Ukraine

Lifeline Ukraine is a national suicide prevention and mental health support hotline founded by Paul Niland, an Irish ex-pat living in Ukraine. The project enjoys support from the Ministries of Veterans' Affairs, the Ministry of Social Policy, and the Ministry of Defense. Website, donation page.
Voices of Children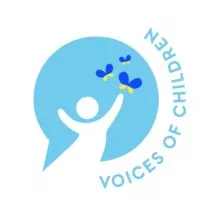 Voices of Children is a charity that gives psychological and psychosocial support to children who have experienced the wartime in his or her life that works along the front line in eastern Ukraine. On their website, they write that during the active warfare, they are providing non-stop assistance to affected children and families from all over the country, providing emergency psychological assistance, and assisting in the evacuation process. Reports about their activities are available on their fb page. Helping is possible by donating (PayPal, Patreon, or joining the initiative's activities. The initiative has been rated as the #9 wartime fundraiser for Ukraine by Forbes.
Bikes for Ukraine
Bikes for Ukraine is a campaign launched by Ukrainian cycling NGOs. Its goal is to increase the mobility of Ukrainian volunteers and make humanitarian aid more accessible to those who need it most. According to the organizers, bicycles have become the main transportation mode for Ukrainian cities that suffered from Russian military aggression. They now struggle with interrupted or fully not operational public transportation and lack of fuel. Bikes are therefore the only option to deliver humanitarian aid and facilitate the mobility of critical personnel. To help, you can:
buy bikes and transfer them to the U-Cycle NGO;
collect and repair used bicycles in your city and transfer them to Ukraine;
if you are a cycling business – donate your bicycles;
fund the purchase of bicycles in Ukraine.
According to the organizers, a bike company in Ivano-Frankivsk has funded the purchase of 70 bicycles that are already helping volunteer organizations in Chernihiv, Sumy, and Kharkiv; and the German bicycle association Changing Cities is repairing 100 used bicycles for Kharkiv. Find updates via the hashtag #BikesForUkraine, more information on the campaign and donation details are on the website of U-Cycle.
Canada: Adopt a soldier – a project of the Ukrainian War Amps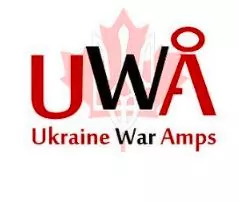 Adopt a soldier is a project launched at Kyiv's Central Military hospital which aims to provide monthly stipends of approximately $50 USD to as many veterans of the Russian invasion and war on Ukraine as they can on an ongoing basis. 100% of the proceeds go directly to those being helped.
Ukraine War Amps provides photographic evidence of payments and puts you directly in touch with the war amp you're helping. Proofs of payment and stories of war amps can all be found on the Ukraine War Amps Facebook page. The initiative is being crowdfunded on YouCaring.
Volunteer Hundred of Munich – Let's Save Lives Together!
The Facebook group Volunteer Hundred of Munich – Let's Save Lives Together! coordinates Ukraine-related volunteer activities in Munich, gathering humanitarian cargos and delivering them to Ukraine for those who need them, regularly posting reports on the activities of the group on their Facebook page. Facebook.
Chernihiv volunteers who evacuated people under shelling & now help remote villages with food & materials to survive winter
As Russian troops set their sights on Kyiv in the first month of the invasion, the northern city of Chernihiv was nearly entirely encircled and escape routes were sealed off. However, not the route to life, a secret path through the swamps and the forests by which volunteers clandestinely evacuated at least 75,000 civilians in a route that was visible from space. We talk to the volunteers who made that rescue happen:
"The route to life." How volunteers secretly rescued 75,000 from a city encircled by Russian troops
Roman emphasizes the great need to help with building materials while showing houses damaged during the war. His volunteer team now assists in providing and delivering simple building materials to remote villages in order to repair roofs and close holes with mounting foam before winter. You can donate here to help them with their mission by PayPal: [email protected]
Ukraine-Slovakia SOS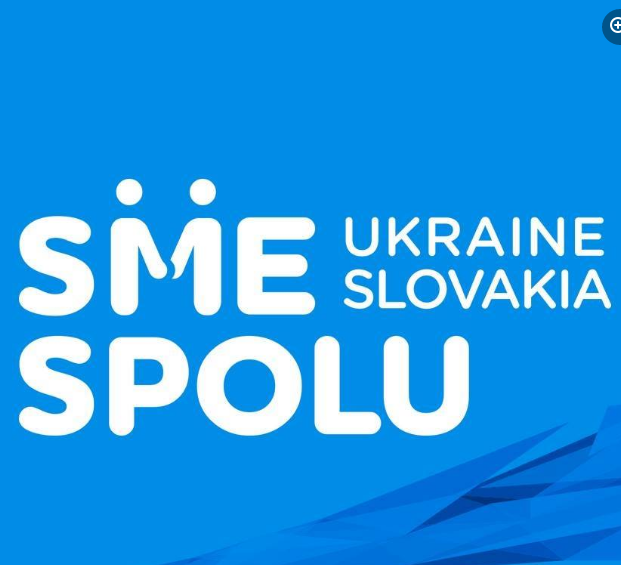 The charity fund "Ukraine-Slovakia SOS" and the civil association "SME SPOLU" are coordinating humanitarian aid from Slovakia to Ukraine. Website, Facebook, donation page
ATO Heroes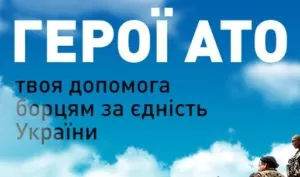 The volunteer initiative ATO Heroes was established to help wounded and injured Ukrainian soldiers. It gathers and arranges information about the wounded or injured in the warzone. They all have their own stories, they live in different parts of Ukraine. But all of them got injured while fighting for the unity of Ukraine and the protection of Europe. Since the beginning of the Russian occupation of Ukraine, more than 2000 Ukrainian soldiers have been injured.
Many of them are now in serious condition, and our financial support can save their lives. Website.
Veterans Dozen Foundation
The charity conducts the rehabilitation of wounded Ukrainian veterans through sport. Facebook
Help Ukrainian zoos and evacuation of animals
The Russian invasion has left state and private zoos throughout the country without food and care. Some private zoos have come under heavy shelling, with owners struggling to evacuate the animals. As well, animals on farms, stables, and shelters have died from attacks and hunger. Here are few options to support zoos and animals in Ukraine: