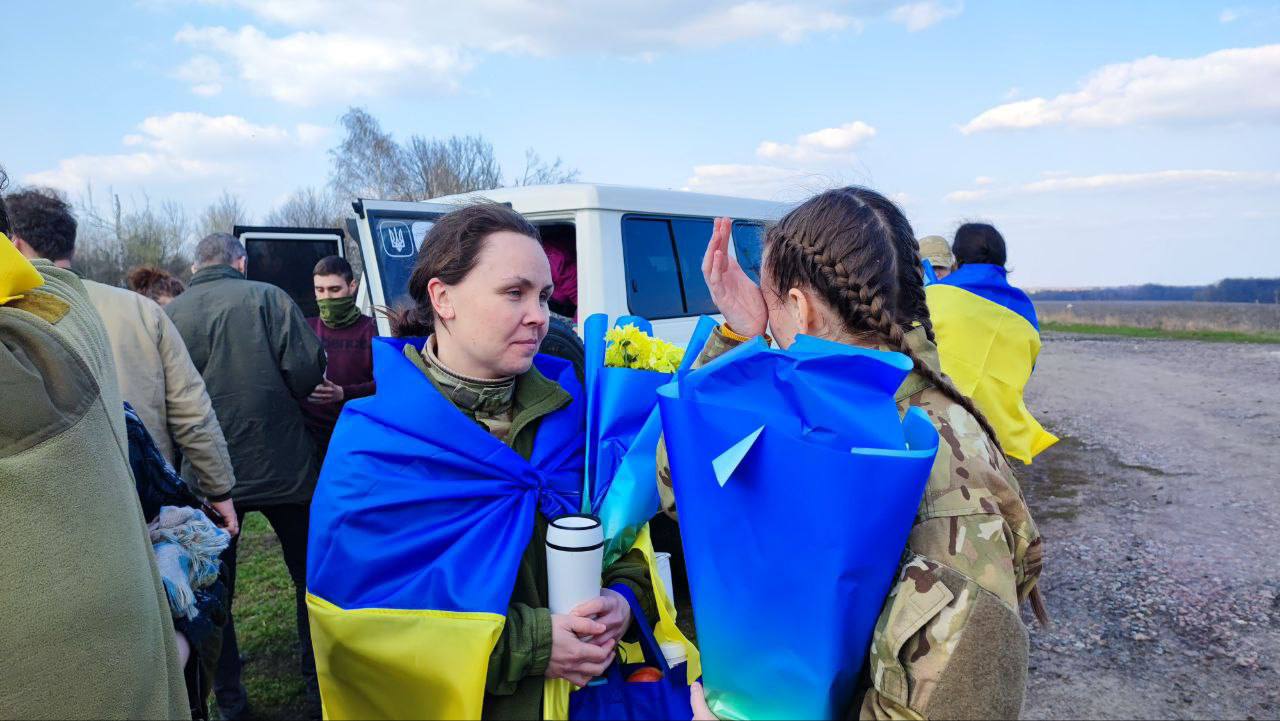 Relatives met Ukrainian POWs released from Russian captivity. Credit: Head of the Ukrainian Presidential Office Andrii Yermak, 
On 10 April, the Head of the Ukrainian Presidential Office, Andriy Yermak, announced the release of 100 prisoners of war from Russian captivity in the latest swap.
The freed soldiers included border guards and defenders of Mariupol, Azovstal, and Hostomel. Yermak also acknowledged that some of them sustained severe injuries and illnesses but assured that Ukraine would make every possible effort to provide them with necessary assistance.
Describing the exchange as "challenging," Yermak expressed his gratitude to the team that worked on it, particularly the Coordination Staff for Treatment of Prisoners of War in Ukraine.