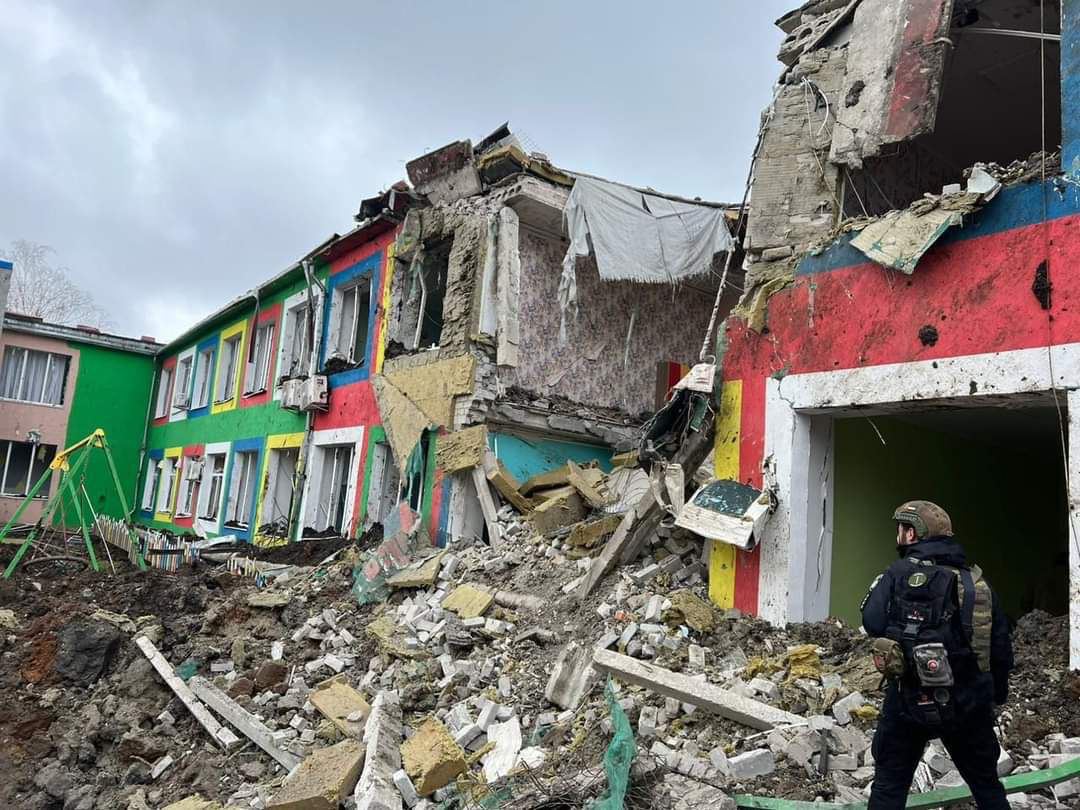 Photo: Pavlo Kyrylenko, head of Donetsk Oblast Administration, on Telegram 
As of 13:00, at least two people were killed, 29 injured, administrative and office buildings, 5 high-rise buildings, and 7 private houses were destroyed in Russia's shelling of Sloviansk, a city 50 km away from the frontline, head of the Donetsk Oblast Administration Pavlo Kyrylenko informed.
The Russians struck the city center at around 10:30 a.m. with two S300 missiles. Two of these missiles also hit a nearby city, Druzhkivka, nearly destroying an orphanage, he added.
Despite improvements in its air defense, Ukraine cannot shoot down missiles launched from the S-300 air defense complex that Russia repurposed to hit land targets. With their limited range, these missiles cause the greatest devastation in settlements near the frontline, such as Sloviansk.
On 3 March, Russian S-300 missile destroyed an apartment building in Zaporizhzhia, resulting in the tragic deaths of five people.
Terror from the sky: a guide to Russian missiles used against Ukraine and how to stop them
Tags: Russian missile attacks, S-300, Sloviansk