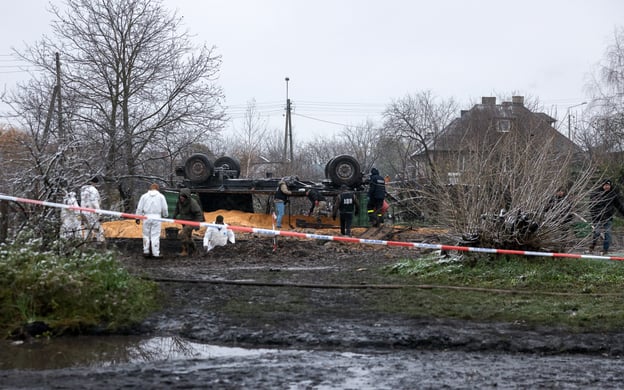 Photo by Jakub Szymczuk 
The Polish Prosecutor's Office has declined Ukraine's request to join the investigation of explosions in Przewodow that killed two Poles last week, according to Rzeczpospolita.
"There is no such legal possibility and it would be against the procedures. All possible versions of the incident are examined," an unnamed source at the Polish Prosecutor's Office told Rzeczpospolita.
President of Poland Andrzej Duda claimed that a Ukrainian air defense missile had most likely hit eastern Poland on 15 November 2022.
The missile blast in Poland took place last Tuesday when Russia launched one of the most massive barrages of missile strikes on Ukraine since the beginning of its full-scale invasion. Up to 100 missiles hit critical civilian infrastructure all over Ukraine that day.
Tags: Poland, Russian missile attacks, Ukraine