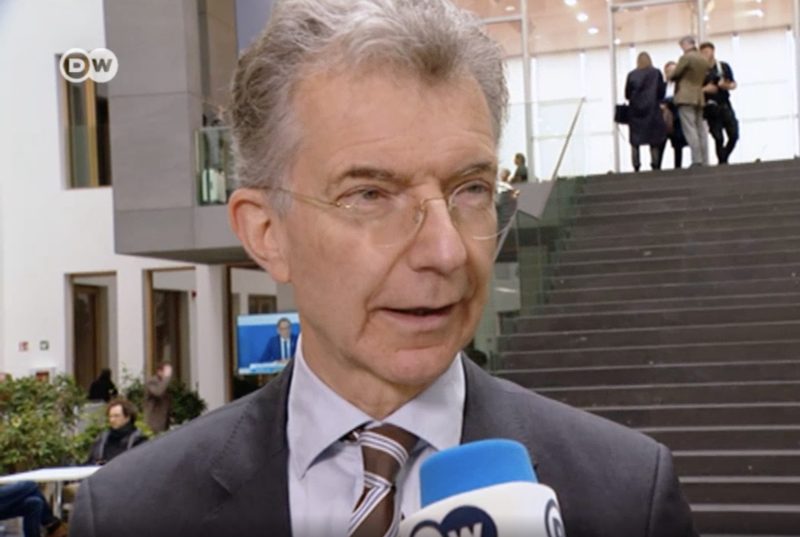 The Munich Security Conference Chair, Christoph Heusgen/ Source: DW, a video screenshot 
European Pravda reports, referencing the interview with DW, that the chair of the Munich Security Conference, Christoph Heusgen, opposes any "red lines" regarding providing military aid to Ukraine.
Heusgen believes we should be guided solely by military necessity, which means the supply of fighter jets cannot be excluded.
"Instead of putting 'red lines,' I think we have to see what is needed. When you talk to military experts, they say that when you fight a war like this, you need a combination of several weapons. You need tanks, you need artillery, but you could also need fighter planes to protect the airspace, to get at positions that are out of range of artillery," stated Heusgen.
The head of the Munich Conference acknowledged a certain level of war fatigue in Western societies. Additionally, he emphasized that the West must demonstrate "leadership" to overcome it.
"We have to make clear, if Putin wins this war, it is not over with Ukraine. He has announced, and his Foreign minister has announced a couple of weeks ago, that Moldova is next. Ask the Baltic countries: they expect Putin to turn against them in case he is successful. Therefore, we need to be firm, we need to continue to support Ukraine," asserted Heusgen.
Earlier reports indicated that Poland supports the notion that Western leaders should not merely discuss the possibility of transferring fighter jets to Ukraine at the Munich Conference but instead make a decision on this matter.
Heusgen has placed the issue of war crimes prosecutions related to Russia's attack on Ukraine on the agenda of Munich's annual meeting at the end of next week.
Read also:
New military assistance will enable Ukraine to launch offensives – NATO Secretary General
Germany announces €1 billion military aid package to Ukraine
Ukraine to get record-breaking military assistance worth over 3 billion USD – US White House
Norway plans to provide USD 7 bln in aid to Ukraine over five years
US announces USD 2.175 bn worth aid for Ukraine, confirms it includes longer-range rockets
Tags: fighter jets, military aid to Ukraine, Munich security conference