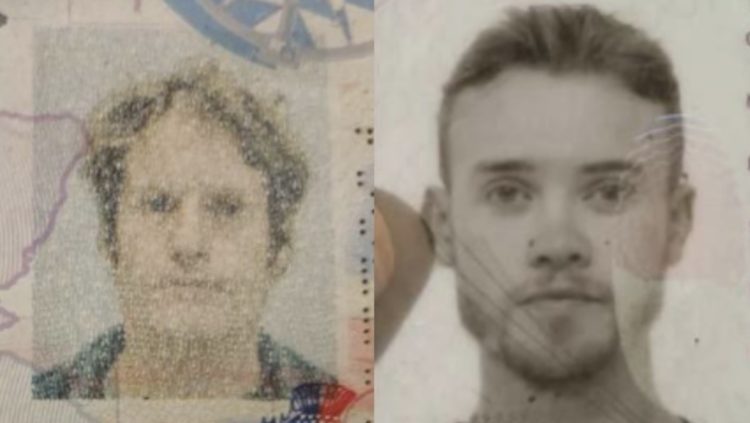 Christopher Perry (right) and Andrew Bagshaw (left) have been missing in Ukraine since 6 January/ Source: Telegram channel of the war correspondent Andriy Tsaplienko 
The Human Rights Centre ZMINA (NGO) reports that the body of one of the two missing British volunteers, Christopher Perry, was found in the city of Soledar, Donetsk Oblast.
Previously, two British volunteers, Christopher Perry, aged 28, and Andrew Bagshaw, 48, went missing near Soledar. They left Kramatorsk for Soledar. Ukraine's National Police placed them on the missing persons list.
2 British citizens missing in eastern Ukraine – Ukraine's police
The telegram channel GREY ZONE, associated with the Wagner PMC, reports that the militants received a request on their hotline to find two British citizens who disappeared on 6 January in Soledar.
"Today, the body of one of them was found; documents for both Britons were found with him," Wagner Group said.
Wagner claims that Perry and his friend Andrew Bagshaw fought on the side of the Armed Forces of Ukraine (AFU), being registered as volunteers.
The telegram channel writes that at the time of the discovery, Perry allegedly "was not just wearing personal body armor, like volunteers or journalists, but also in equipment with weapons and ammunition that allows him to conduct hostilities, which excludes him from a number of conventional protections." 
The war correspondent of the 1+1 TV channel, Andriy Tsaplienko, reports in his Telegram channel that the two volunteers were real heroes and had nothing to do with the military.
"Both volunteers have repeatedly taken civilians out of Bakhmut and Soledar. They had nothing that would indicate their belonging to the Armed Forces," Tsaplienko writes.
The journalist adds that the volunteers disappeared on 6 January during an attempt to evacuate a Ukrainian woman from Dachna Street in Soledar. Their black Land Rover was last seen at the turn from the highway towards Soledar at 08:45 am, but they did not reach the address, and since then, their phones have been off.
Read also:
Russia returned body of British volunteer Paul Urey with traces of torture
US says Russia's Wagner Group bought North Korean weapons for Ukraine war – Reuters
Prigozhin continued efforts to legitimize his Wagner Group as a parastatal armed force – ISW
Wagner Group treats convict-recruits as expendable to conserve experienced commanders – British intel
HIMARS destroyed base of Russian Wagner mercenaries in Luhansk oblast's occupied Kadiivka
Bakhmut direction is tough because of Wagner PMC "competition" with regular Russian army – Ukrainian servicewoman
Tags: evacuation, Great Britain, international volunteers, PMC Wagner, Russian invasion of Ukraine, Soledar