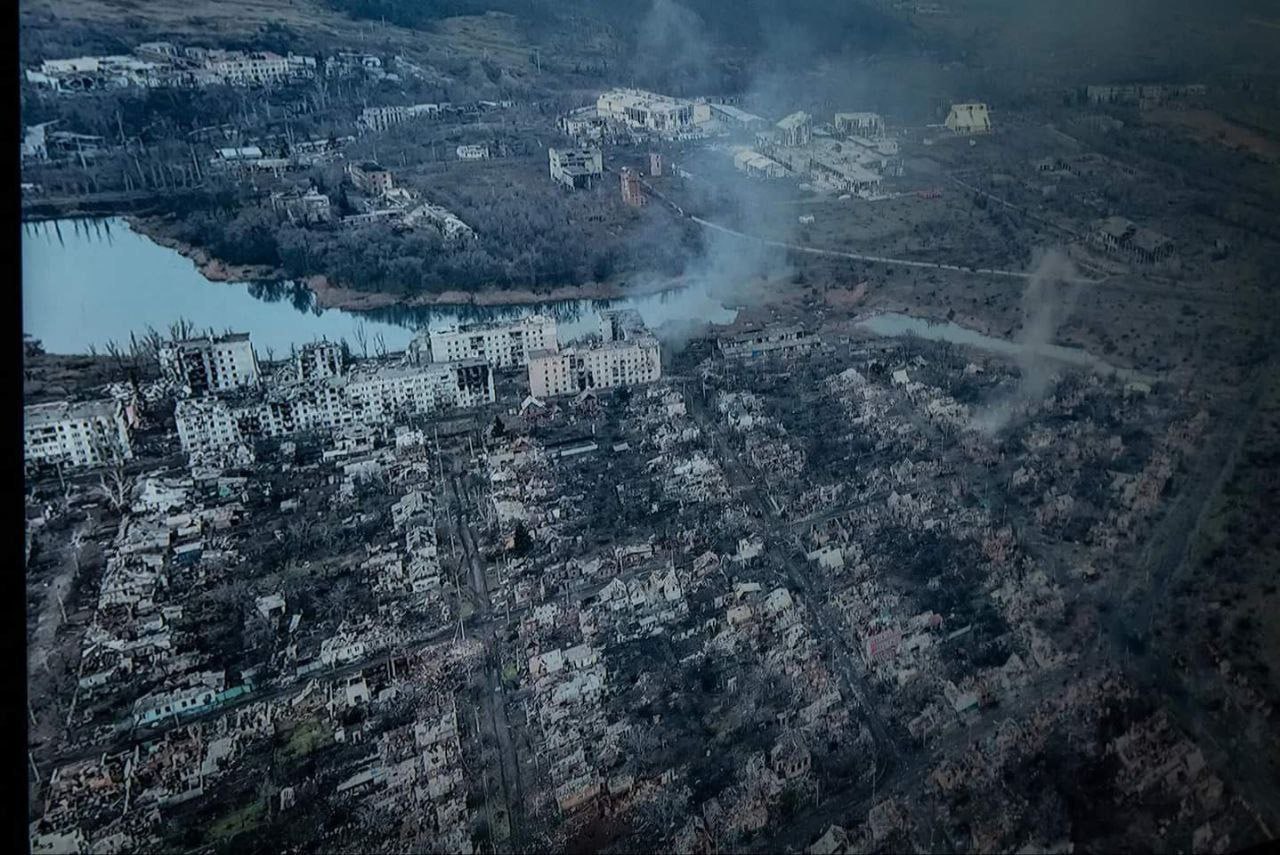 Russia razes Bakhmut to the ground. Photo by UNIAN/Telegram 
Despite the increased pressure on Bakhmut (Donetsk Oblast, eastern Ukraine), Russia is unlikely to envelop the town, according to the daily intelligence update on Ukraine published by the British Ministry of Defence on 10 January.
https://twitter.com/DefenceHQ/status/1612694326710079488
Ukrainian forces maintain stable defensive lines in depth and control over supply routes in and around Bakhmut. The capture of Bakhmut likely continues to be Russia's main immediate operational objective, according to the British Intelligence.
Within the last four days the Russian regular army along with the mercenary group Wagner have made tactical advances into the small Donbas town of Soledar, 10 km north of Bakhmut. Russian forces are likely in control of nost of the town. Russia's attempts to capture Soledar are higly likely related to an effort to envelop Bakhmut from the north, and to disrupt Ukrainian ground lines of communication.
Related:
Tags: Bakhmut, PMC Wagner, Russian invasion of Ukraine, Ukrainian Armed Forces