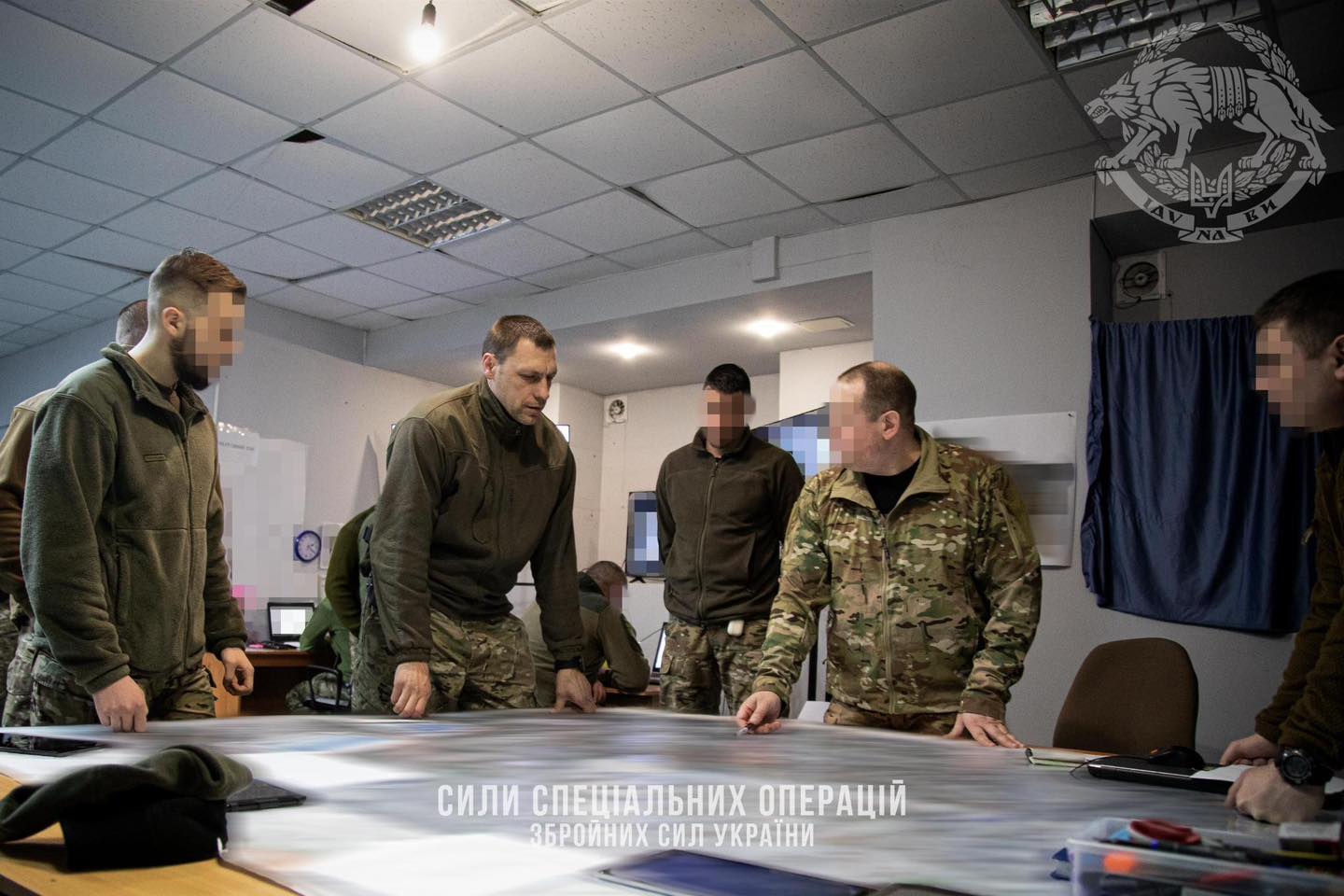 Ukrainian SOF Commander Viktor Khorenko inspecting the activities of his units involved in the defense of Bakhmut. Source. 
The commander of Ukraine's Special Operations Forces (SSO), Viktor Khorenko, inspected the work of subordinate units that defend Bakhmut and are involved in combat activities in Donetsk and Luhansk oblasts, the SSO Command reported. The report doesn't directly claim that he has visited the besieged city of Bakhmut, but implies it.
"All units of the SSO of Ukraine, involved in the defense of Bakhmut, are precisely fulfilling their assigned tasks. Our soldiers work continuously in extremely difficult conditions and do everything to reduce the number of enemy forces every day," Khorenko said.
The report says that during his trip, the SSO commander got acquainted with the situation in the areas where the tasks were performed, and  "worked out a number of urgent issues regarding the provision and organization of the work of the units of the Special Operations Forces."
The Russian troops have been trying to capture the city of Bakhmut, Donetsk Oblast, for several months now. As the Ukrainian Armed Forces reportedly repel multiple Russian attacks in the area, Russian troops keep making incremental gains north and south of Bakhmut, threatening to encircle the city. Previously, Ukrainian President Volodymyr Zelenskyy said that Ukraine would continue to defend Bakhmut but "not at any cost." Now, conflicting rumors are circulating about the Ukrainian preparations to pull out the troops from Bakhmut, or to conduct a relieve operation.
Read also:
Ukrainian-held resupply routes out of Donetsk's Bakhmut are increasingly limited – British intel
Tags: Bakhmut, Donetsk Oblast, SSO