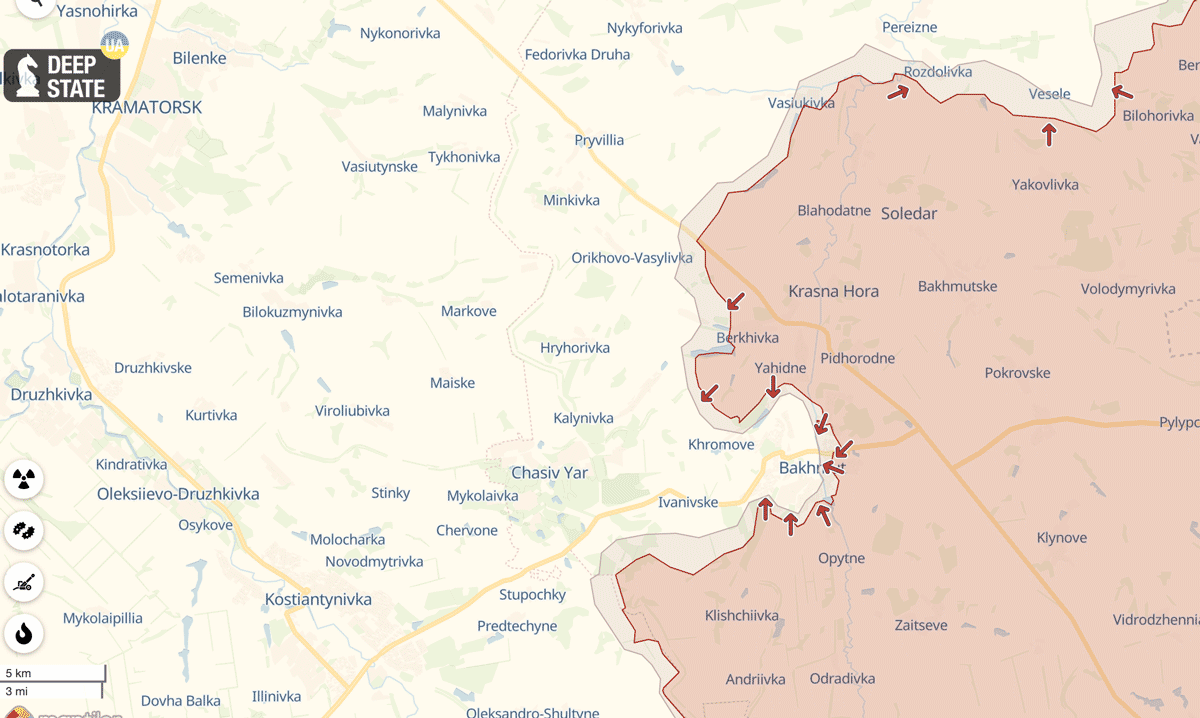 Situation in the area of Bakhmut, Donetsk Oblast as of 1 March 2023. Map: Deepstate 
There are still around 4,500 civilians in Donetsk's Bakhmut, including 48 children, a Ukrainian official told CNN, as Russian forces continue to advance on the city, and people have been urged to evacuate for months.
"About 4,500 civilians remain in Bakhmut. Including 48 children who cannot be evacuated because they live in places that are no longer accessible," Tetiana Ihnatchenko, the spokeswoman for the Ukrainian Donetsk regional military administration told CNN on 1 March, adding that "There is food, water, and medicine in the city. People were provided with everything in advance. Still, everyone has to leave. The situation is extremely dangerous for civilians."
Ukrainian forces say they are holding ground, repelling Russian advances, yet the Russian troops are making incremental gains in the city, Ukraine's General Staff said on 1 March.
In months-long offensive operations bringing small incremental gains, Russian troops seek to surround Bakhmut. Earlier, Ukrainian President Zelenskyy said Ukraine would continue to defend the city but "not at any cost."
Read also:
Tags: Bakhmut, Donetsk Oblast