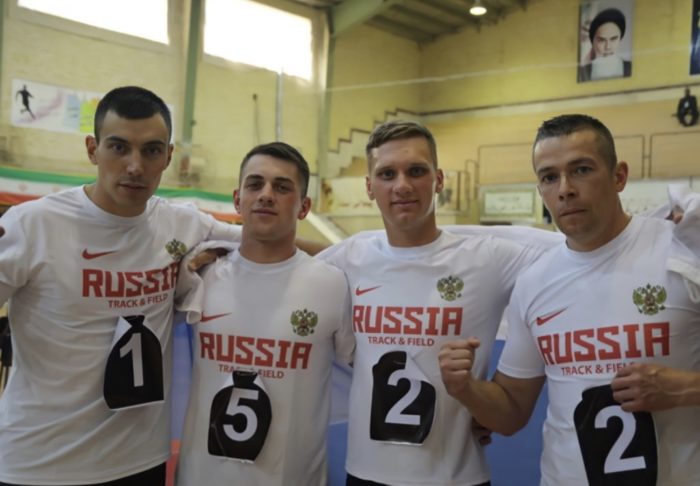 UAV operators (to the right): Sozinov, Pivkin, Glukhov. Iran, 2022/ Source: photo from the website of the Russian Ministry of Defense 
Ukrainska Pravda reports, citing a joint investigation conducted by "Slidstvo.Info" and "Nashi Hroshi.Lviv" that Ukrainian journalists have identified four Russian soldiers trained to pilot Shahed kamikaze drones in Iran during the summer.
"The Russian military in Iran learned to fly Shahed kamikaze drones under the guise of military competitions… The military personnel of the 294th State Center for Unmanned Aviation of the Russian Defense Ministry launches Shahed drones towards Ukraine," states the joint the investigation.
Journalists have uncovered the direct involvement of four Russian officers in the Shahed drone attacks on Ukraine.
All of them are members of the Kolomna-based 294th State Center for Unmanned Aviation:
Sergei Sozinov
Andrey Stepovoy (Russian Air Force captain)
Gleb Pivkin
Yevgeniy Glukhov (Lieutenant of the Russian Air Force)
Before sending upgraded drones to the troops, the Russians trained drone operators and conducted tests in Kolomna.
In the fall of 2022, this center's Russian military personnel were trained in Iran. In addition, the "exercises" in Iran coincided with the delivery of the first batch of Iranian drones to Russia.
The exercises were conducted under the guise of the Russian Army Games, which included a competition for drone operators called "Falcon Hunting." In 2022, the "games" were held in the Iranian city of Kashan, close to a secret air base where Iranians instruct Russians on operating drones.
It is noted that the Russian delegation visited the air base twice during the summer of 2022.
13 Russian military personnel participated in the 2022 "Falcon Hunting."
Read also:
Russia received new batch of Iranian Shahed drones – Ukraine intel
Iranian instructors help Russians launch Shahed-136 drone attacks from Belarus
Ukraine finds components from at least 13 US companies in a single Iranian drone
More than 30 Western components found in Iranian-made Shahed-136 UAVs – investigation
Ukrainian analysis identifies Western supply chain behind Iran's Mohajer-6, Shahed-136 drones – WSJ
Tags: Iranian drones, Russian aggression, Ukraine