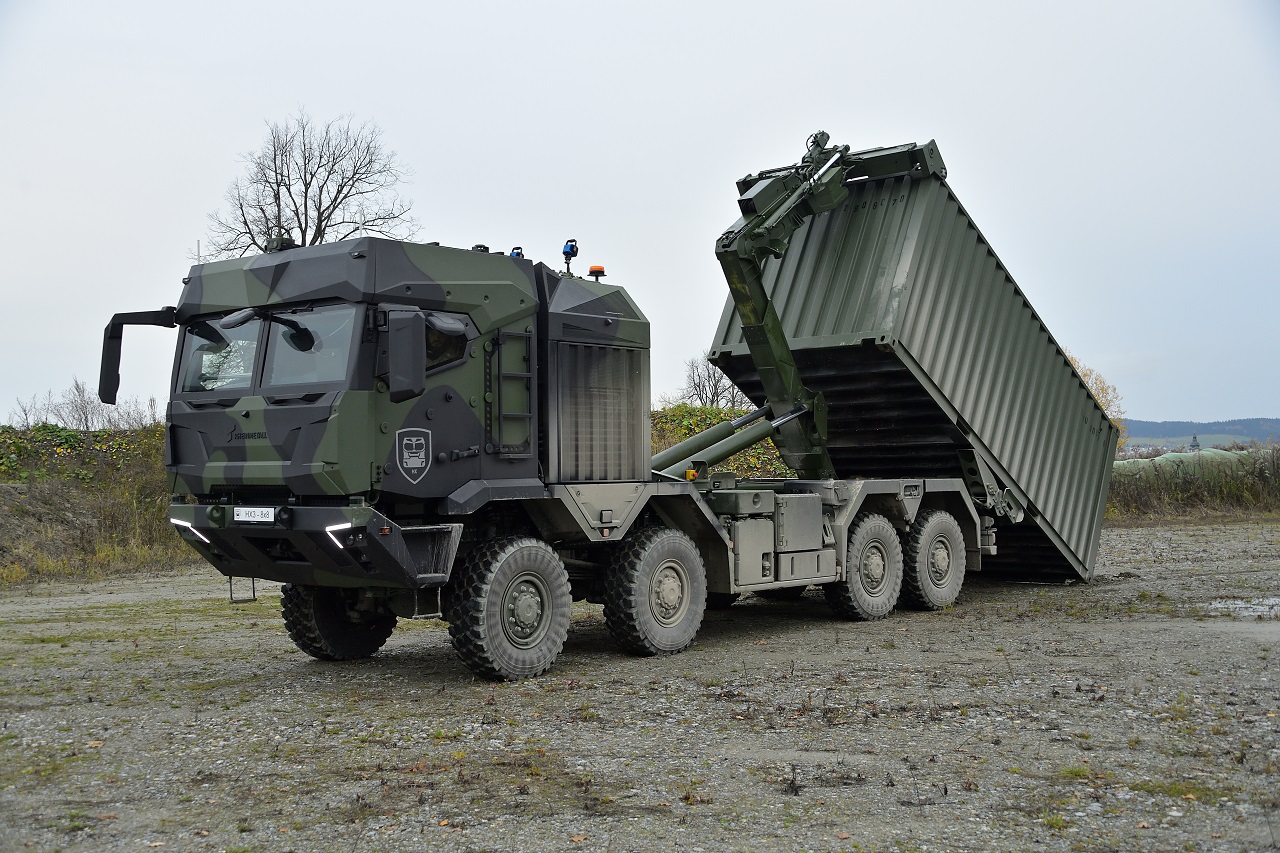 A HX series 8x8 truck. File photo: rheinmetall-defence.com
At the behest of the German government, the German automotive and arms manufacturer Rheinmetall is supplying Ukraine with brand-new HX 8×8 military trucks, the company's website reported.
"In total, 26 of these high-mobility hook-loading vehicles will be transferred to Ukraine. The order value is in the double-digit million Euro range. Delivery of the vehicles has already begun," according to Rheinmetall.
Produced by Rheinmetall MAN Military Vehicles, the HX family is "among the most widely used range of military trucks anywhere. Over 15,000 vehicles are now in service worldwide," Rheinmetall says.
Read also:
Ukrainian FM doesn't understand Germany's hesitation to supply Ukraine tanks while supplying artillery
Slovakia sent 30 BMP-1 vehicles to Ukraine and received a new replacement from Germany instead
Poland asks Germany to send Patriot air defense systems to Ukraine
Germany transfers IRIS-T missiles, Dingo armored vehicles to Ukraine
Tags: Germany, Rheinmetall, western weapons