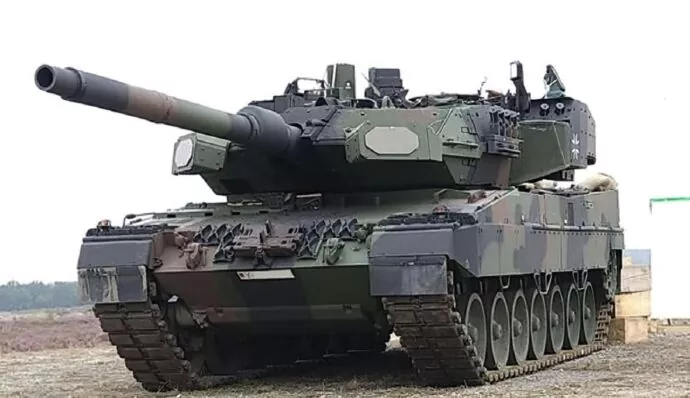 Leopard tank. Photo: mil.in.ua 
Poland intends to start training the Ukrainian military to operate Leopard 2 tanks in the coming days, Marcin Przydacz, head of the Bureau of International Policy in the Office of the President of Poland told to TVN24.
Przydacz announced the start of training for Ukrainian tankers, commenting on the words of Polish Deputy Foreign Minister Pawel Jablonski, who said that Warsaw was ready to take "non-standard actions" to force Germany to make a decision on the transfer of the Leopard 2's to Ukraine.
He explained that such a "non-standard action" could be training the Ukrainian military to operate Leopard 2 tanks.
"This will happen in the near future. Ukrainian officers and sergeants will be trained on Polish tanks, as well as on tanks of our other partners because there is no time," Przydacz said.
The Polish official added that according to a statement by Deputy Prime Minister and Defense Minister Mariusz Blaszczak, the training will begin in the near future.
"I assume it will be in the perspective of days, not months," he said.
During the January 20 meeting of Ukraine's military allies on the Ramstein base in Germany, German Defense Minister Boris Pistorius said that Western allies have not yet agreed to provide Ukraine with Leopard 2 main battle tanks but instructed his ministry to prepare for "the day that may come." Scholz denied that he had allegedly required the USA to supply Ukraine with Abrams tanks as a condition for delivering Leopards — a claim circulated by media on the eve of the meeting.
However, it was agreed that Ukrainians could begin training to use them.
Some German politicians then called on the government to at least allow other countries that are ready to do so to transfer Leopards to Ukraine, and several hundred people organized a rally in Berlin to demand that the tanks be provided to Ukraine.
German Chancellor Scholz has come under intensified pressure to deliver the Leopard tanks to Ukraine or at least allow the delivery of Leopards by other countries, with the most recent call being by the EU parliament.
Following the Ramstein meeting, Polish Prime Minister Morawiecki said that if Germany will not make this decision, Poland will build a "smaller coalition" of countries willing to supply tanks to Ukraine.
If Germany won't free the Leopards, Poland to build smaller coalition to send tanks to Ukraine – PM Morawiecki
300 tanks for Ukraine: who could give it the gear to beat Russia