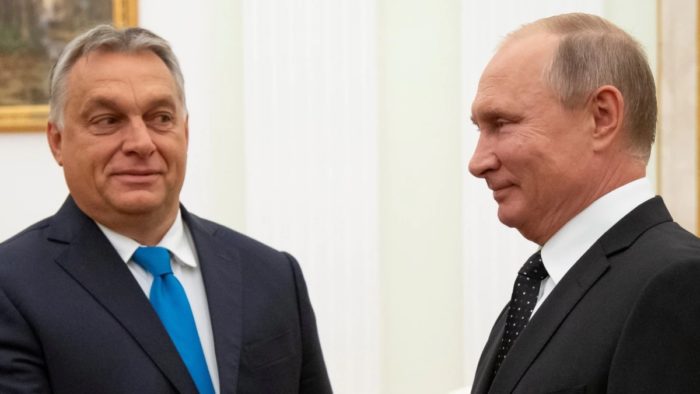 Victor Orban of Hungary and Putin/ Source: Facebook, Dennis Gray Doss 
European Pravda reports, citing the Hungarian newspaper Népszava, that Hungary has frozen approximately Ft350 billion (€870 million) worth of Russian assets, as of 25 November. According to a recent evaluation by the European Commission. It is a giant leap.
Népszava notes this is noteworthy, even in comparison to other European countries, especially before the November evaluation. Budapest had reported the seizure of merely about Ft1.2 million (€3,000) of Russian assets to Brussels before November, which seemed a meager amount.
November's discovery of the sizeable, sanctioned assets in Hungary, as Viktor Orban's government's fight for EU funding with Brussels was intensifying, may have just been a coincidence, but it is remarkable.
Local authorities in Italy, Germany, and Austria have frozen approximately €2.3 billion, €2.2 billion, and €1.8 billion of Russian and partially Belarusian assets, respectively, according to the most recent data. In the meantime, it stands at €11.3 million in Bulgaria, €10.8 million in the Czech Republic, and €4.9 million in Slovakia.
Read also:
EU officials vow support despite Hungary's veto of Ukrainian aid – The Guardian
Hungary to ratify NATO membership for Finland and Sweden, Hungarian PM Orban says – CNN
Hungary will not support EU EUR 18 bn aid plan to Ukraine, Orban says
Hungary wants to strengthen economic ties with sanctioned Iran – Hungarian FM
Hungary govt promises to anti-Ukrainian, anti-European content from geography textbook
Tags: Belarus, Russia, Russia-Hungary relations, Russian assets