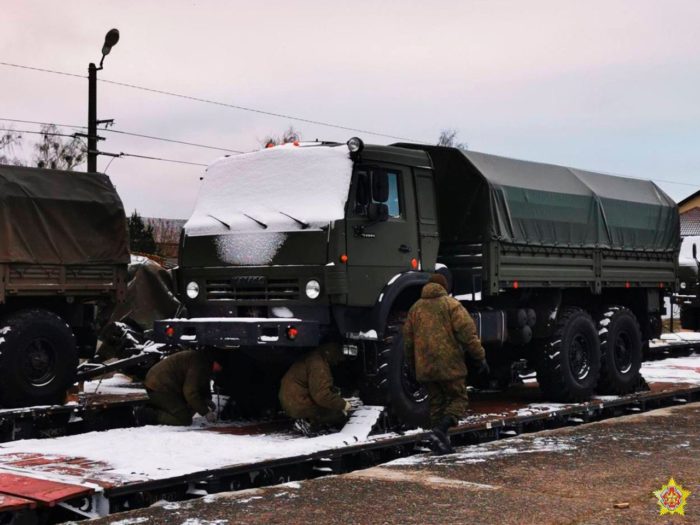 Russian military trucks arrive in Belarus. Photo by Belaruski Hayun/Telegram 
Russia is highly likely to continue rotating its troops into Belarus to regenerate and prepare units in order to maintain its force in Ukraine, according to British Intelligence.
Russia has likely completed training of the Second Guards Motor Rifle Division (GMRD) in Belarus, according to British Intelligence. Russia had been carrying out intensive training for the Second GMRD in Belarus since the autumn of 2022.
Ukraine intel says Russia prepares Donbas offensive in spring, partially confirming ISW's standing assessment – ISW
The Second GMRD is part of Russia's First Guards Tank Army that suffered heavy losses during the failed blitzkrieg of the Russian forces at the initial stage of Russia's full-scale invasion of Ukraine last spring. This motor rifle division is primarily made up of mobilized personnel operating older equipment taken from storage.
The combat effectiveness of the Second GMRD will likely be limited in spite of several weeks of intense training in Belarus, according to British Intelligence. Russia will highly likely continue deploying its newly mobilized personnel to Belarus in order to regenerate and prepare its units needed to support the ongoing invasion of Ukraine, British Intelligence stated in  its daily intelligence update on Ukraine published by the British Ministry of Defence on 26 January.
Related: