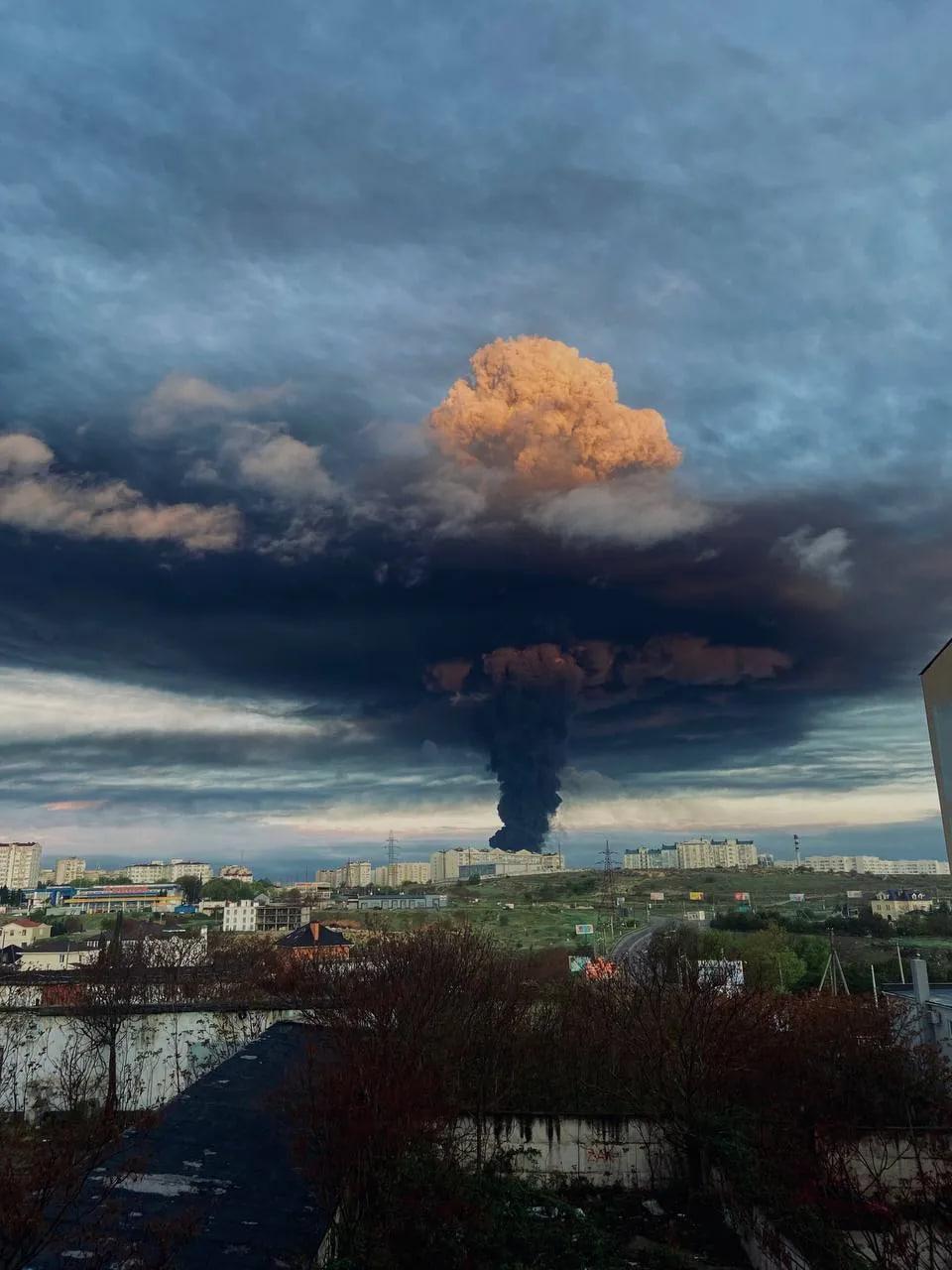 View on the fire in Sevastopol, occupied Crimes. Photo: Telegram/ChP Sevastopol 
Early on 29 April, a fire broke out at a Russian-controlled fuel depot in Sevastopol's Cossack Bay in occupied Crimea. Russian-installed "Sevastopol governor" Mikhail Razvozzhayev claims that a drone attack set fire to a fuel storage tank:
"A fuel tank near Manganari Brothers Street in Cossack Bay is on fire. According to preliminary information, the fire was caused by a UAV hit. All necessary special services are working on the scene. The area of the fire is about 1000 square meters, and the fire was assigned 4th class," a message on Rzvozhayev's telegram channel reads.
Sevastopol has been the main base of the Russian Black Sea Fleet.
https://twitter.com/EuromaidanPress/status/1652196025740697603?sdas
Read also:
Fuel storage tank destroyed in alleged Ukrainian UAV attack on oil depot 100 km behind the lines
Ukrainian surface drones attack Russian fleet in occupied Sevastopol: VIDEO
Ukraine allegedly attempted naval drone attack on Crimea's Sevastopol, which Russians say they repelled
At least three Russian ships damaged in blasts in Sevastopol – media (updated, video)
Tags: fuel, Sevastopol