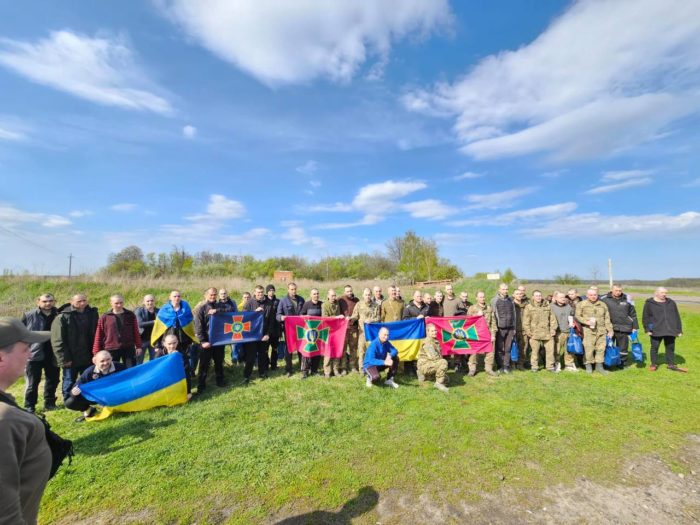 Ukrainian POWs released from Russian captivity, 26 April 2023/ Source: Telegram, @ermaka2022 
During another prisoner exchange, Ukraine returned home 44 more Ukrainians from Russian captivity, as reported by Hromadske, citing the announcement by the Head of the Office of the President of Ukraine, Andriy Yermak.
The 44 Ukrainian POWs successfully returned home comprise:
36 privates and sergeants
six officers
two civilians
Among the released military personnel are members of the Ukrainian military, the border guard, the national guard, and the navy. In particular, among the POWs are the Ukrainian defenders who fought for the city of Mariupol, the Azovstal and the Kherson Oblast against the Russian occupiers in Ukraine's east.
Among those released are wounded POWs tortured in captivity by the Russian occupiers. There are also two men whose spouses were earlier released from captivity.
Read also:
Ukraine and Russia conduct large prisoner exchange on Easter, 130 Ukrainian soldiers return home
100 POWs return to Ukraine in latest prisoner swap, Kyiv says