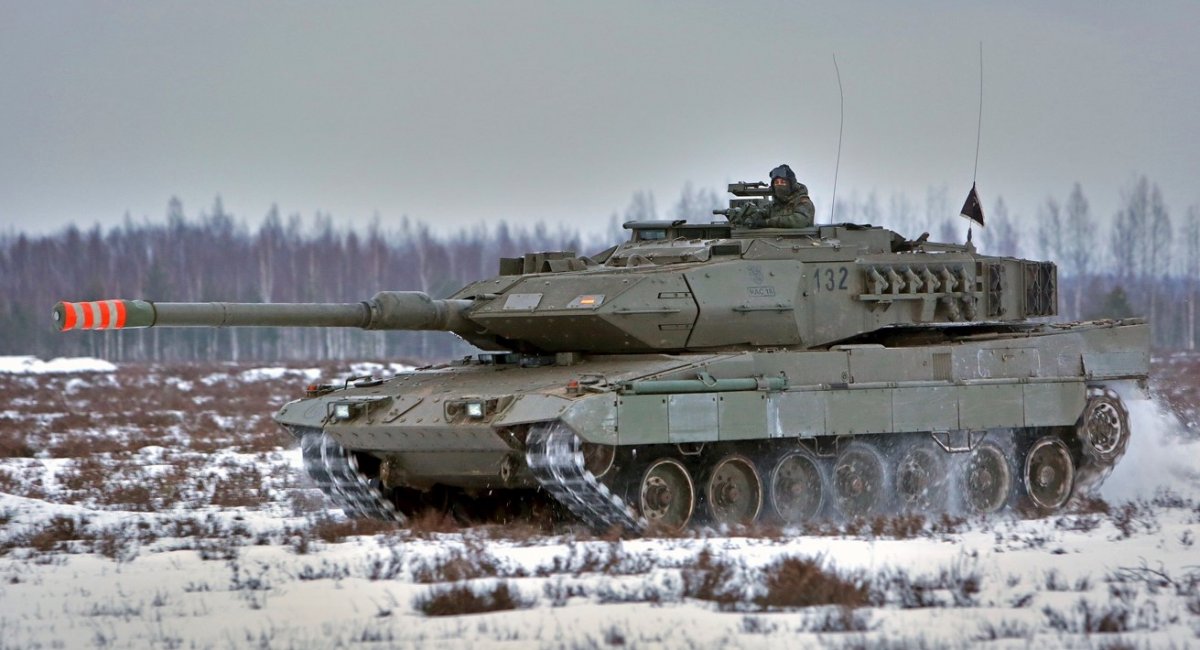 A Spanish Leopard 2E. Spanish Army file photo of a Leopard tank in Latvia 
The six Leopard 2A4 tanks promised for Ukraine will leave Spain in the second half of April, Defence Minister Margarita Robles told state broadcaster TVE on 5 April, pushing back the estimated shipment date, Reuters reports.
Spain had committed to sending 10 Leopards to Ukraine. Last month Robles said the six repaired tanks would be sent after 9 April.
Read also: