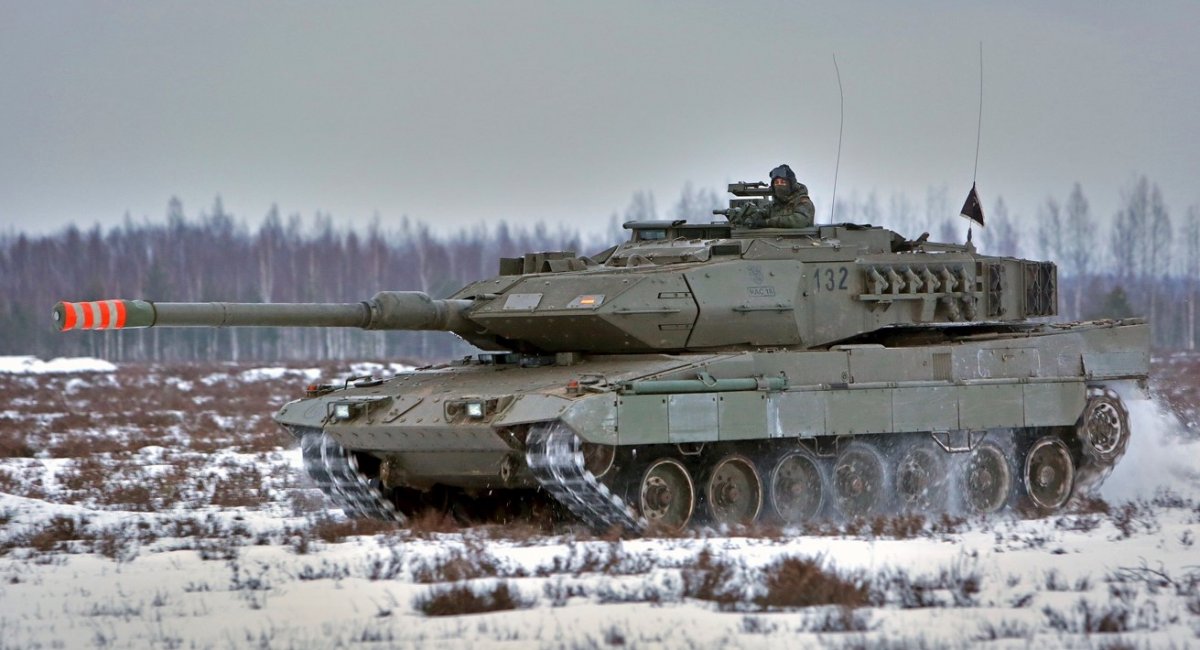 A Spanish Leopard 2E. Spanish Army file photo of a Leopard tank in Latvia 
Spain plans to send six German-made 2A4 Leopard battle tanks to Ukraine after they undergo repairs, Defence Minister Margarita Robles told lawmakers on 22 February, adding that the number could increase over time, Reuters reports.
"We are repairing right now six Leopard 2A4 vehicles … with the possibility – if needed and if our allies request it – of increasing that number," she said, according to Reuters, adding the tanks would be ready by late March or early April.
Spain to send up to six Leopard 2A4 tanks to Ukraine – El País
Currently, other NATO countries have promised to deliver 48 Leopard 2 tanks to Ukraine,m according to NATO chief Jens Stoltenberg. Three EU countries were also going to send 178 older Leopard 1 tanks. Poland was also ready to send 60 modernized Soviet-era tanks in addition to its 14 Leopard 2s, while the UK will supply 14 Challenger 14 tanks.
Read also: