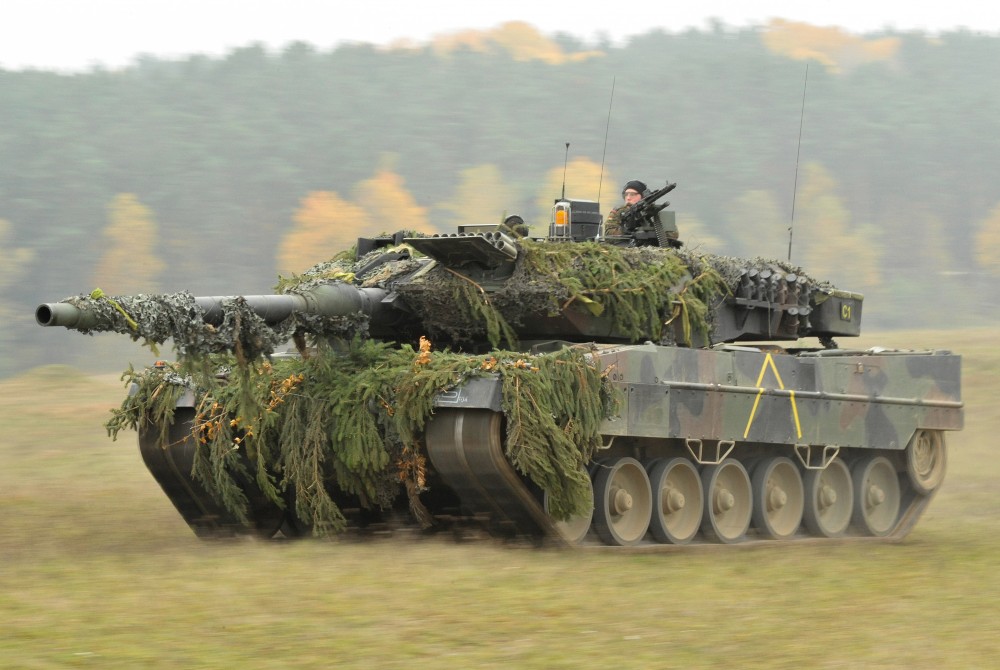 German army's Leopard main battle tank in 2012. File photo: Wikimedia Commons 
The German Army has started training Ukrainian soldiers on the Leopard 2 main battle tanks, a spokeswoman for the German Ministry of Defense said in Berlin, according to Tagesshau.
The training will mainly take place at the Panzertruppenschule or the Armoured Corps Training Center in Munster, Lower Saxony. It should be completed by the end of Q1, i.e. late March.
The German government has promised Ukraine 14 Leopard 2A6 tanks. Additionally, there are training programs for Ukrainian soldiers who have already started in Germany on the Marder infantry fighting vehicles.
German Bundeswehr begins training Ukrainian soldiers on the Leopard 2 tanks next week
Update:
Training of Ukrainian tankers on the Leopard 2s also started in Poland:
https://twitter.com/EuromaidanPress/status/1625136707447189505
Read also: