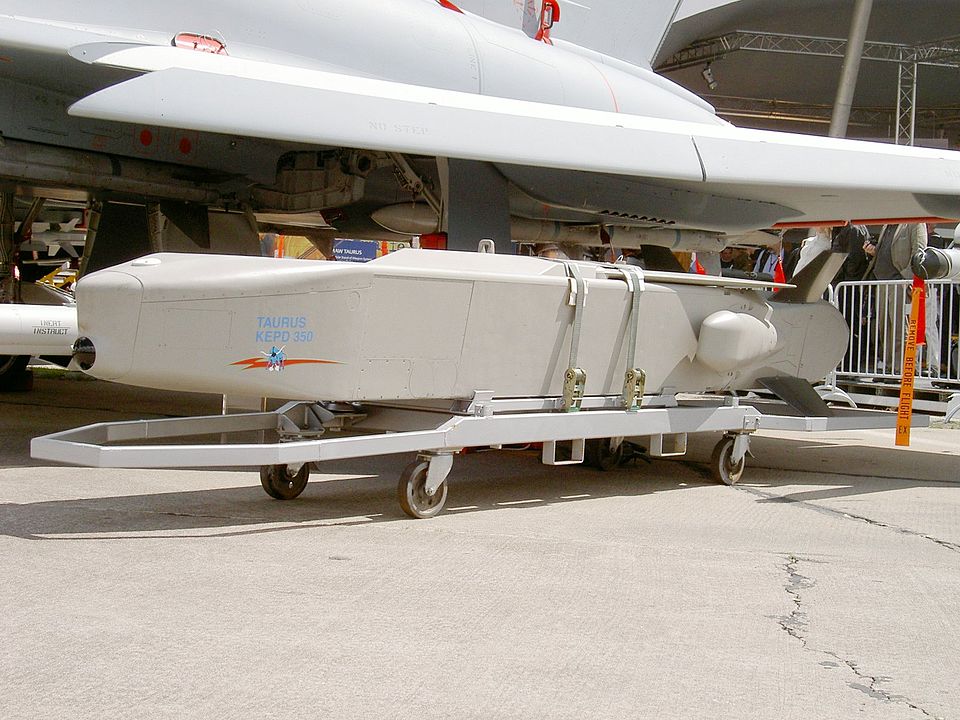 A Taurus KEPD 350 cruise missile at the ILA air show near Berlin in 2004. Photo: Wikimedia Commons
 
Ukraine has asked Germany to supply it with Taurus cruise missiles, an air-launched weapon with a range of some 500 km, a spokesperson for the German Defence Ministry said on 27 May, Reuters reports.
Confirming a report by Frankfurter Allgemeine Zeitung, the spokesperson stated that Germany received the request several days ago but declined to provide additional details or assess the likelihood of supplying missiles to Ukraine.
For now, only Britain supplied Ukraine with its Storm Shadow missiles, while the US has declined to provide its 297-km range Army Tactical Missile System (ATACMS) missiles.
The Swedish-German Taurus KEPD 350 missile, manufactured by European company MBDA and possessing comparable characteristics to the British Storm Shadow, is capable of striking strategic targets, including high-value assets, troops, and fortified underground bunkers, making it a versatile weapon system.
Read also: