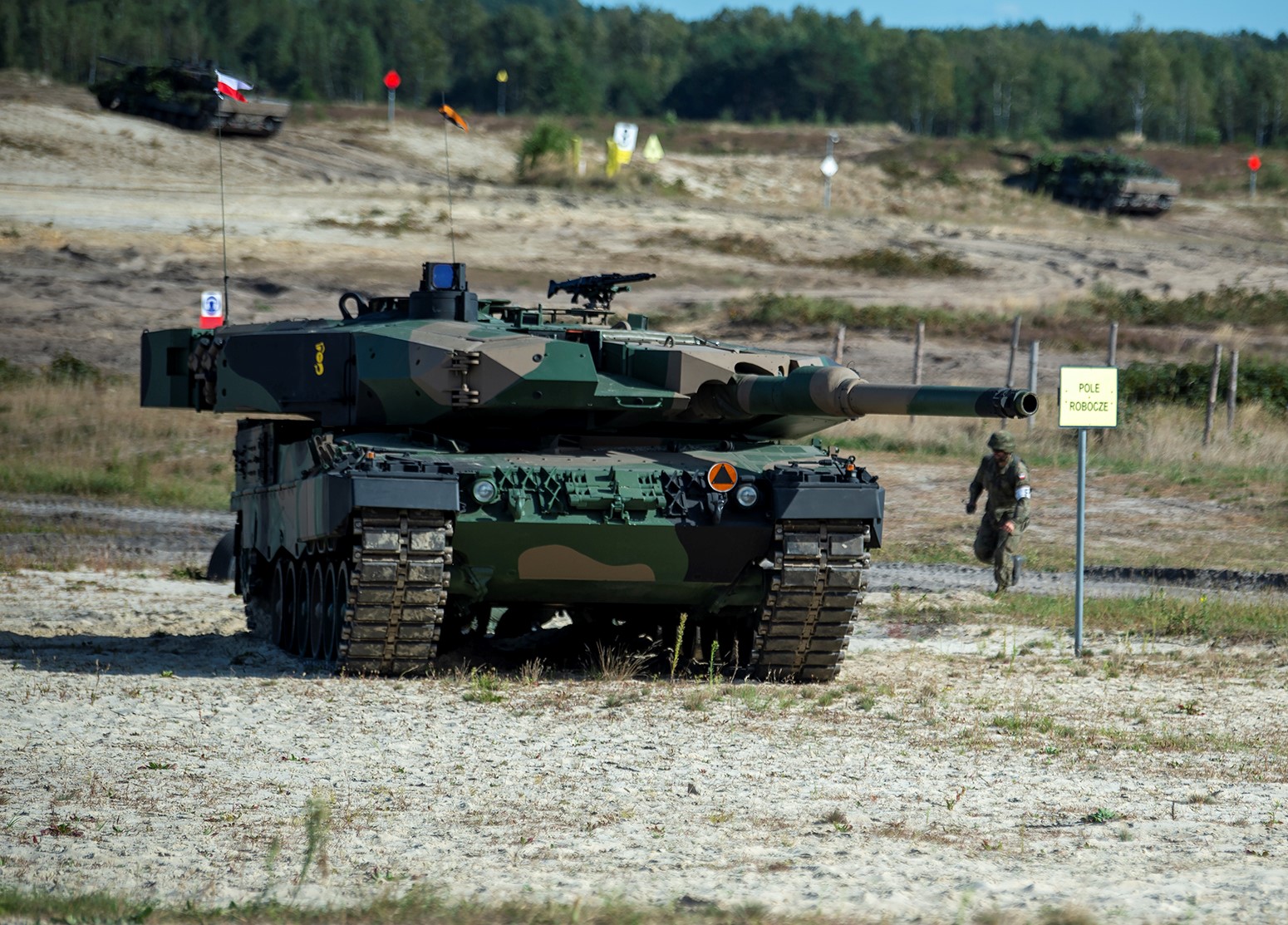 Polish Leopard 2PL tank at excercises, a modernized version of the older Leopard 2A4 tank, phased out by Germany and first acquired by Poland in the 2000s. Photo: gov.pl via Wikimedia Commons 
On 23 January, Polish Prime Minister Mateusz Morawiecki said that Poland would ask Germany for permission to send German-made Leopard tanks to Ukraine, and reiterated that Poland is ready to send them even without Germany's consent.
"We will build a smaller coalition of countries ready to donate some of their modern equipment, modern tanks," the Polish PM told the Polish Press Agency in an interview published on 22 January. "We will not passively watch Ukraine bleed to death."
Saying that his government would seek permission from Berlin to send its German-made Leopard tanks to Ukraine, Mateusz Morawiecki described that consent as of "secondary importance".
"Even if we did not get this approval … we would still transfer our tanks together with others to Ukraine," he said adding that "the condition for us at the moment is to build at least a small coalition of countries."
On 22 January, German Foreign Minister Annalena Baerbock said that Berlin would not stand in the way if Poland wanted to do so.
Read also:
Decisions are "made when they are due – and that happens in the Chancellery" – German Defense Minister regarding Leopard tank supplies
France considers handing Leclerc tanks to Ukraine, Macron says
Decision on Leopard tanks for Ukraine could come within next days as Germany allows Ukrainians "preparatory" training