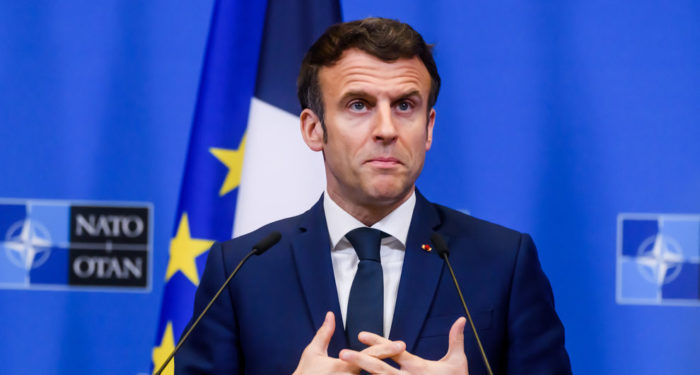 Emmanuel Macron, President of France,
Credit: depositphotos 
During the joint press conference with Germany's Chancellor Olaf Scholz, France's President Emmanuel Macron said that he does not rule out the delivery of French tanks Leclerc to Ukraine, according to Le Figaro.
"I asked the Defense Minister of France to see what we can do when it comes to Leclerc tanks. He will work on this. Nothing is ruled out, but we will take a decision together with our partners," Macron said.
The Leclerc is the third generation of French main battle tanks developed and manufactured by a French government-owned weapons manufacturer Nexter Systems. The Armed Forces of France started using Leclerc tanks in 1992. Today France operates 222 Leclerc tanks (with 184 more in storage for a total of 406).
Zelenskyy thanks Macron for decision to supply "light tanks and Bastion APCs to Ukraine"
Earlier this month, France announced that it would supply Ukraine with armored fighting vehicles AMX-10 RC, often referred to as "wheeled tanks."
Related:
Tags: aid for Ukraine, main battle tanks, military aid to Ukraine, Russian invasion of Ukraine