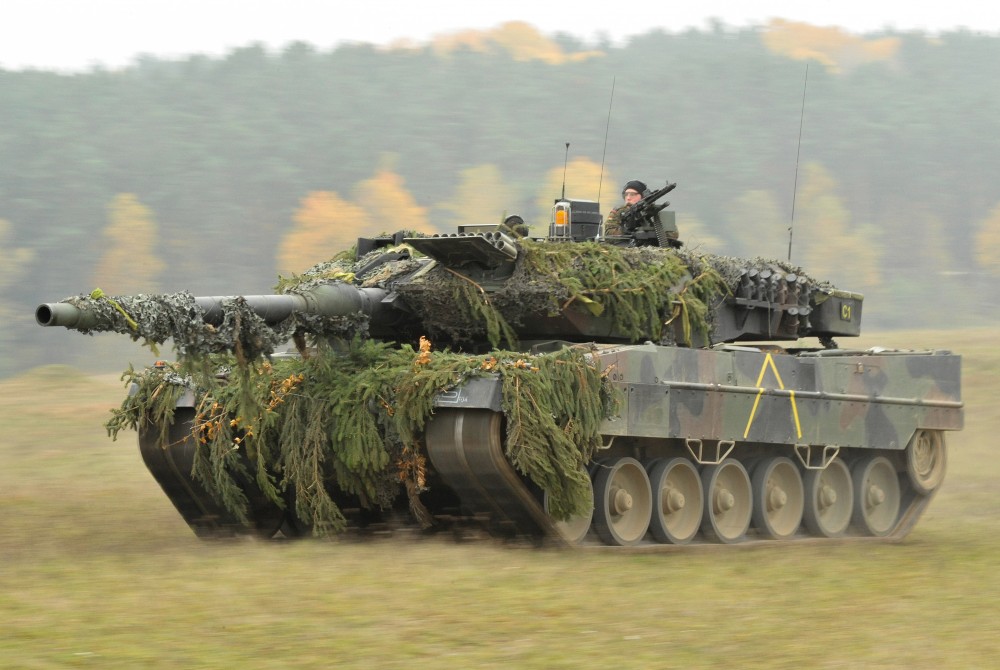 German army's Leopard main battle tank in 2012. File photo: Wikimedia Commons 
Germany hasn't made a decision to allow the sending of Leopard battle tanks to Ukraine, but will allow other countries to train Ukrainian soldiers on the vehicles, Bloomberg reports.
"Germany won't stand in the way if other states act like us, especially with regard to the possible preparatory training on these tanks," new German defense minister, Boris Pistorius, said on 20 January after a meeting of the Ukraine Defense Contact Group at the US airbase in Ramstein.
No decision to supply Leopard tanks to Ukraine approved at Ramstein meeting – German Defense Minister
Germany's permission to start training doesn't "pre-conclude" any possible decision on the provision of the Leopards, according to the minister. At the same time, he stressed that a request by some countries to send Leopards to Ukraine wasn't discussed at the Ramstein meeting, and a decision about possibly sending main battle tanks to Ukraine could come within the next few days, according to Bloomberg.
Pistorius took office as German defense minister yesterday, January 19, after his predecessor, Christine Lambrecht, suddenly resigned days before the Ramstein format meeting.
UK wants Germany to allow re-exports of Leopard 2s from NATO countries to Ukraine
Already five countries ready to send Ukraine Leopard 2 tanks, waiting for Germany's permission