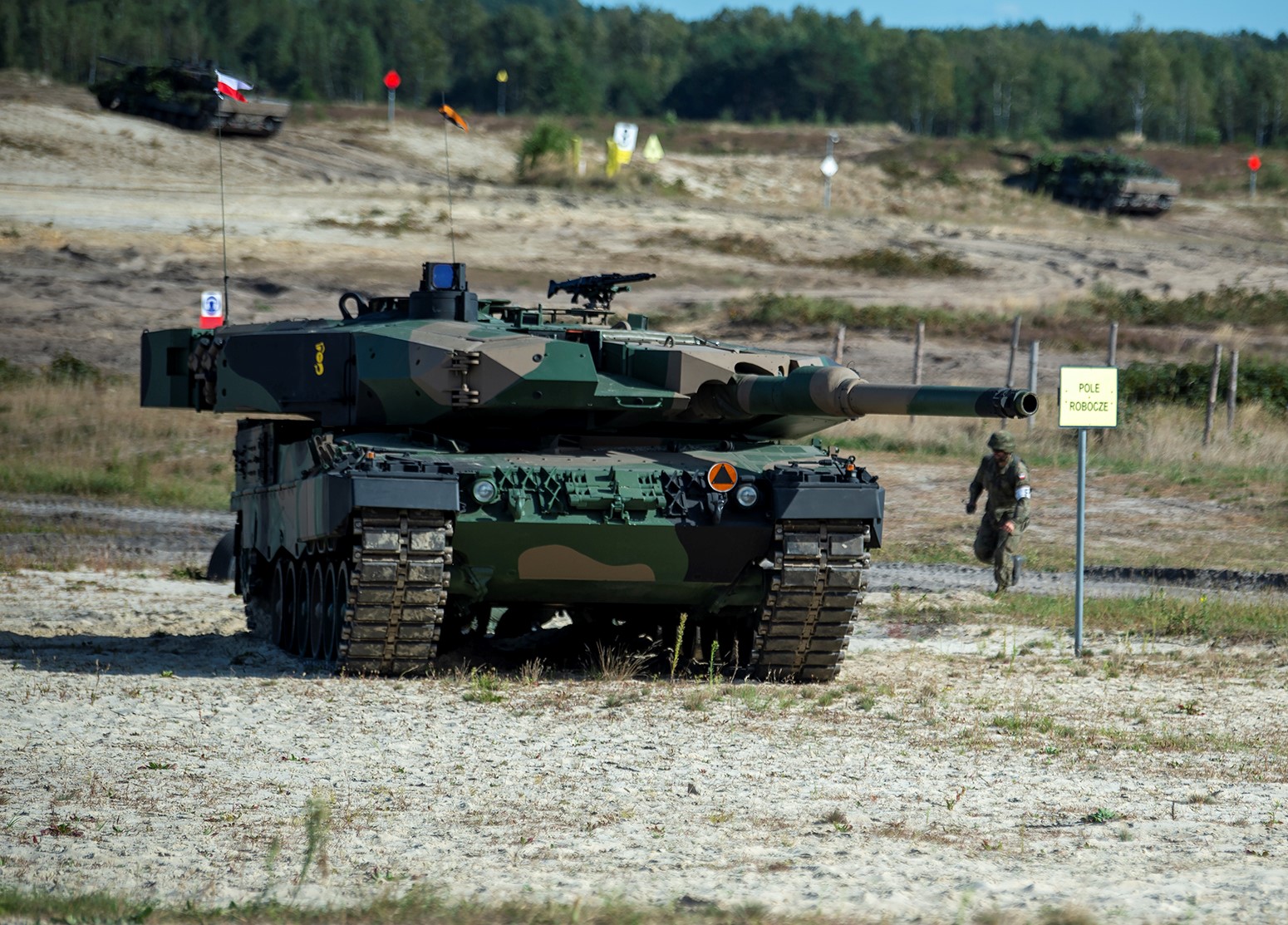 Polish Leopard 2PL tank at excercises, a modernized version of the older Leopard 2A4 tank, phased out by Germany and first acquired by Poland in the 2000s. Photo: gov.pl via Wikimedia Commons 
At the meeting of the Ukraine contact group in Ramstein, no decision was made on a possible supply of Leopard tanks to Ukraine, German Defense Minister Boris Pistorius said on the sidelines of the meeting, ZDF reports.
Also, Pistorius said that he has commissioned his ministry to carry out a comprehensive inventory check – both in the armed forces and in industry. Among other things, the compatibility of the various systems, the availability, and the number of Leopard tanks are to be checked.
"We are preparing for the worst-case scenario," said Pistorius. The decision on delivery should be made "as soon as possible".
Pistorius said that there was "no unified opinion" among the Allies in the Ukraine contact group, and the impression that Germany is blocking the supply of Leopard 2 tanks is wrong.
"There are good reasons for the delivery, there are good reasons against it," said Pistorius.
Ukrinform reported that at the same time, he assured that "Germany will not stand in the way of partners."
Scholz will send tanks to Ukraine if Biden goes first – media
Netherlands would consider helping Ukraine with F-16 fighters, Leopard 2 tanks – NL Times
US to send Stryker APCs, more Bradleys, additional vehicles and ammunition to Ukraine