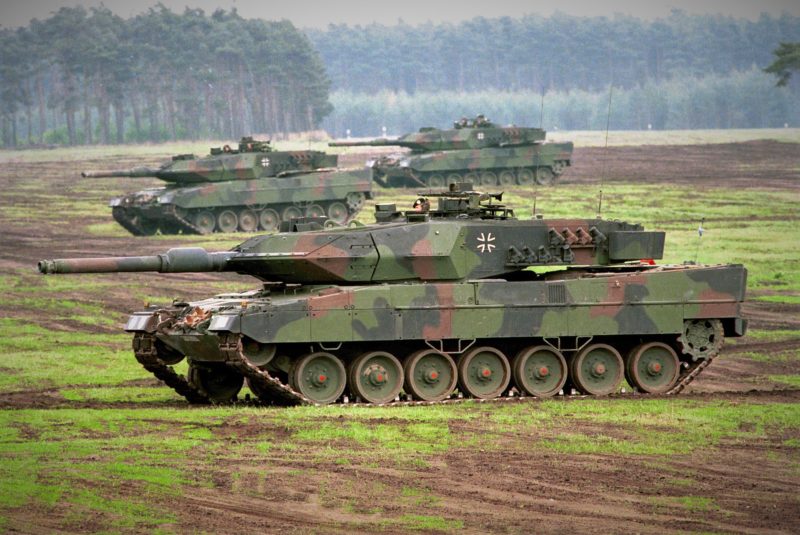 German tank Leopard 2 A5. Illustrative image, source: Flickr/Bundeswehr-Fotos 
The German Armed Forces will start the training of Ukrainian tank crews on the Leopard 2 main battle tanks next week, the training will take six to eight weeks, the German magazine Spiegel reports.
Spiegel says that according to its sources, the German Air Force has already brought the first groups of Ukrainian soldiers with military vehicles from Poland to Germany in the past few days.
"In the middle of next week, Leopard training will start at the Munster military training area in Lower Saxony, where Ukrainian units are already being trained on the Marder infantry fighting vehicle," according to the magazine.
In six to eight weeks, the Ukrainian soldiers will learn the basics of operating the Leopard tanks, and the interaction of Leopards with the Marder infantry fighting vehicles. If everything goes according to plan, the trained soldiers should return to the front lines in Ukraine together with the Leopard battle tanks by the end of March, Spiegel says.
https://twitter.com/EuromaidanPress/status/1623040983410610209
According to Spiegel sources, since the beginning of Russia's full-scale invasion of Ukraine in February 2022, around 1,500 Ukrainian soldiers have been trained in Germany on various weapon systems such as the Gepard anti-aircraft gun or the Panzerhaubitze 2000, which Germany later delivered to Ukraine.
Starting last week, Britain is already training Ukrainian soldiers on Challenger 2 tanks.
Read also: