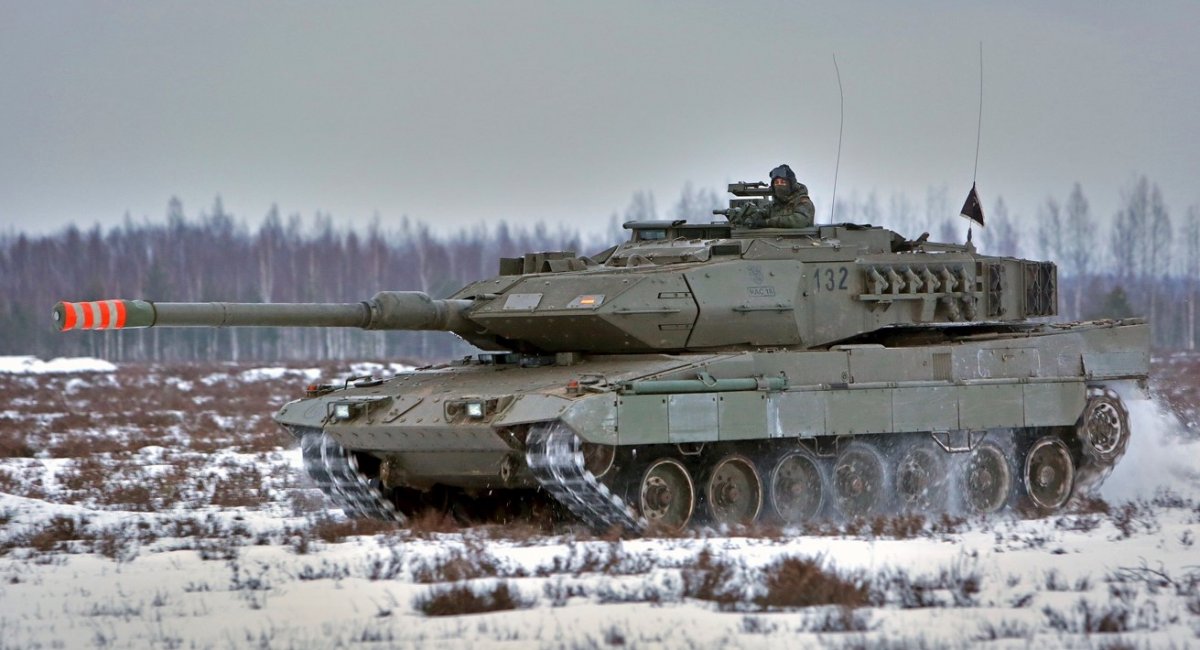 A Spanish Leopard 2E. Spanish Army file photo of a Leopard tank in Latvia 
Spain plans to send between four and six German-built Leopard 2A4 tanks to Ukraine, the newspaper El País wrote on 31 January, citing unidentified government sources, Reuters reports.
The actual number will depend on the condition of the battle tanks in storage and how many other countries will eventually supply to Ukraine, the sources told El Pais.
Read also:
Spain to send its Leopard 2 A4 tanks to Ukraine by spring, Spanish Defense Minister says