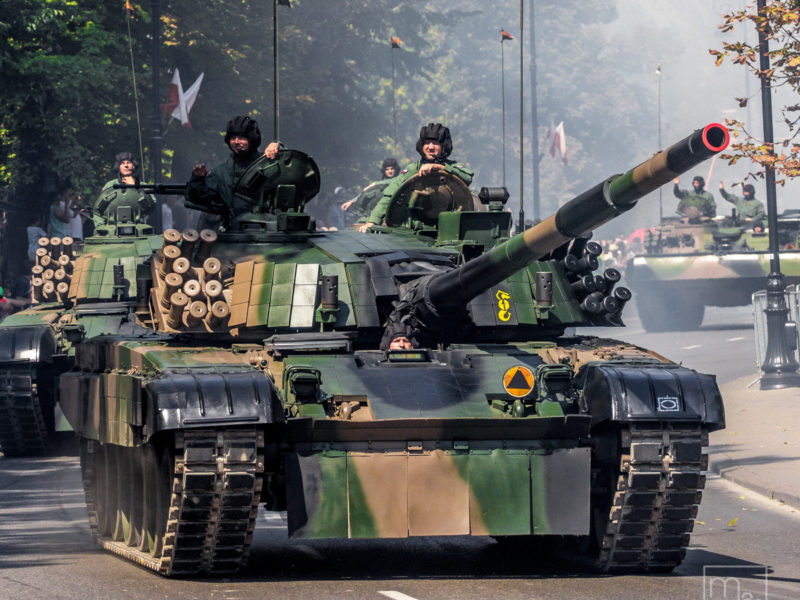 PT-91 Twardy tanks at Polish Army Parade in 2015. File photo: Flickr/Maciej Baranowski  
In addition to its 14 Leopard tanks, Poland is ready to send 60 other of its "modernized tanks" to Ukraine, including 30 PT-91, Polish Prime Minister Mateusz Morawiecki told CTV News.
The Polish PT-91 Twardy is a domestic development of the Soviet-era T-72M1 main battle tank.
"Poland sent 250 tanks as the first country half a year ago or even more than that. Right now, we are ready to send 60 of our modernized tanks, 30 of them PT-91. And on top of those tanks, 14 tanks, Leopard 2 tanks, from in our possession. And we have said to our partners in Western Europe how many tanks we've already delivered, and I have quoted President Zelenskyy (to explain) how important it is in this kind of war to have modern tanks. Russians have several thousands, or some say even more than 15,000, of the tanks in their stores," Morawiecki said.
Read also:
Poland to give Ukraine a company of Leopard 2 tanks as "part of an international coalition" – PAP
Tags: Poland, PT-91 Twardy, tanks