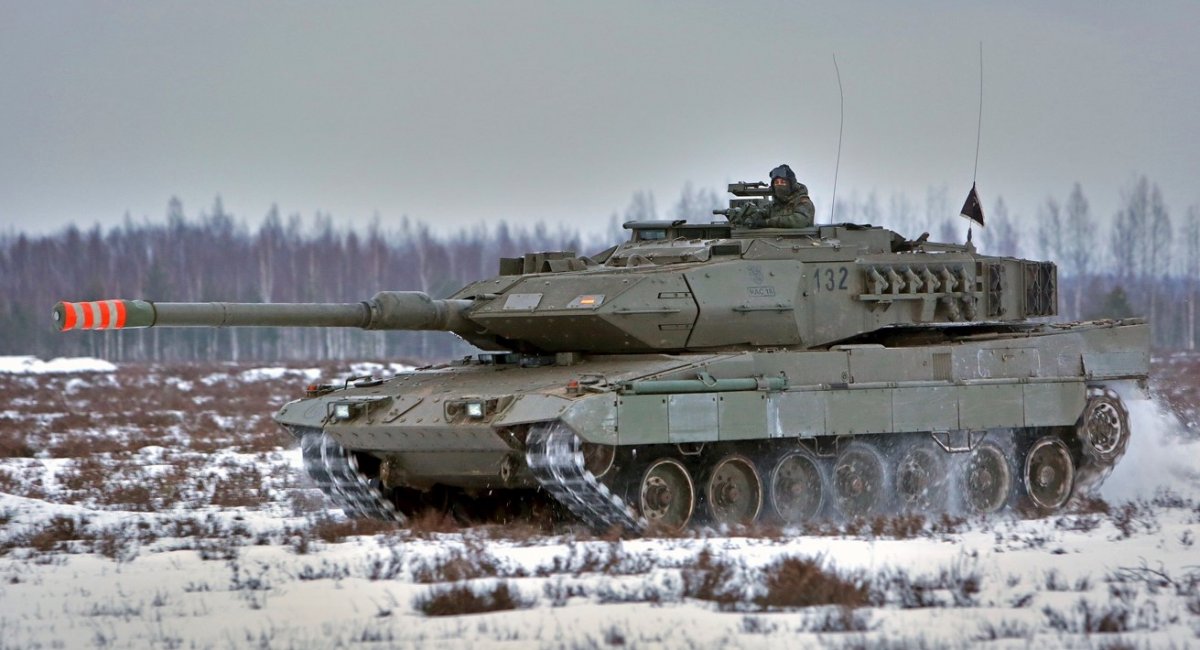 A Spanish Leopard 2E. Spanish Army file photo of a Leopard tank in Latvia 
Spanish Defense Minister Margarita Robles says that Spain is going to send its Leopard 2 A4 tanks to Ukraine "by spring," but doesn't specify how many of them will be shipped, according to RTVE.
Robles explained that the tanks that will be sent will be the Leopard 2 A4 currently in disuse at the Zaragoza base, which will go through a fine-tuning process in collaboration with the industry.
"It is not just about sending vehicles, but training the crews and maintenance," Robles said during a visit to the Spanish troops stationed in Latvia as part of the NATO deployment in that country.
Robles explained that Germany has sent a letter to Spain asking it to collaborate in the training of the Ukrainian crews.
According to RTVE, Spain has 347 Leopard battle tanks, of which 108 are of the 2A4 model that our country bought from Germany in the 1990s and which is the oldest currently in operation, and 239 of the so-called 2E, the Spanish version and one of the most modern ones. Of those 239, 219 are battle tanks and the rest are training vehicles.
How many Leopard tanks Spain has and what it can give Ukraine
Tags: Leopard 2, main battle tanks, Spain