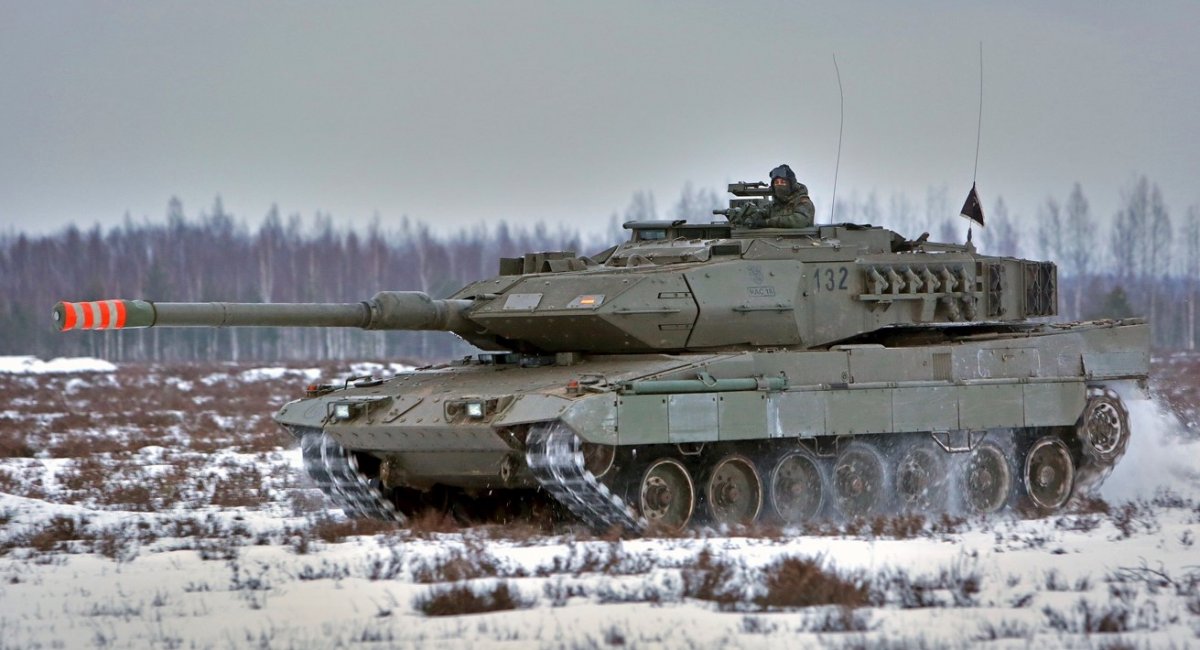 A Spanish Leopard 2E; Illustrative photo from open sources
Analysts of the Spanish portal Infodefense have counted how many Leopard tanks Spain has and what they could give Ukraine, Defense Express reports.
The analysts note that Ukraine's partners from the defense coalition will most likely transfer Leopard tanks of the 2A4 model to Ukraine, as it is the most widespread version. If Spain decides to give them to Ukraine, it must take them out from combat units: repairing tanks that have been in storage will take time, while Ukraine needs them "here and now," the analysts write.
Spain's most widespread Leopard model is, however, the Leopard 2E: it has 239 vehicles. But it's most likely that a decision on the 2A4 model will be made. Formally, Spain has 108 Leopard 2A4 tanks, and 53 of them are basically standing in storage at the Casetas industrial zone in Zaragoza, from where Spain planned to give them to Ukraine in the summer of 2022.
The other 55 vehicles in combat units are distributed between two cavalry regiments, Monteza and Alcantara, stationed in the Spanish cities of Ceuta and Melilla, respectively. However, these cities are actually enclaves on the Moroccan coast, and these positions are strategically important for Madrid. It is likely that in order to maintain the combat capability of the tanks of these "Moroccan" regiments, the Spanish military has extensively taken out parts from the stored Leopard 2A4s.
Therefore, Spain stands before a choice – whether to "sacrifice" the combat readiness of its troops on the Maroccan coast to give tanks to Ukraine.
300 tanks for Ukraine: who could give it the gear to beat Russia
Germany could send 19 Leopard tanks to Ukraine from available 212 – Spiegel
If Germany won't free the Leopards, Poland to build smaller coalition to send tanks to Ukraine – PM Morawiecki