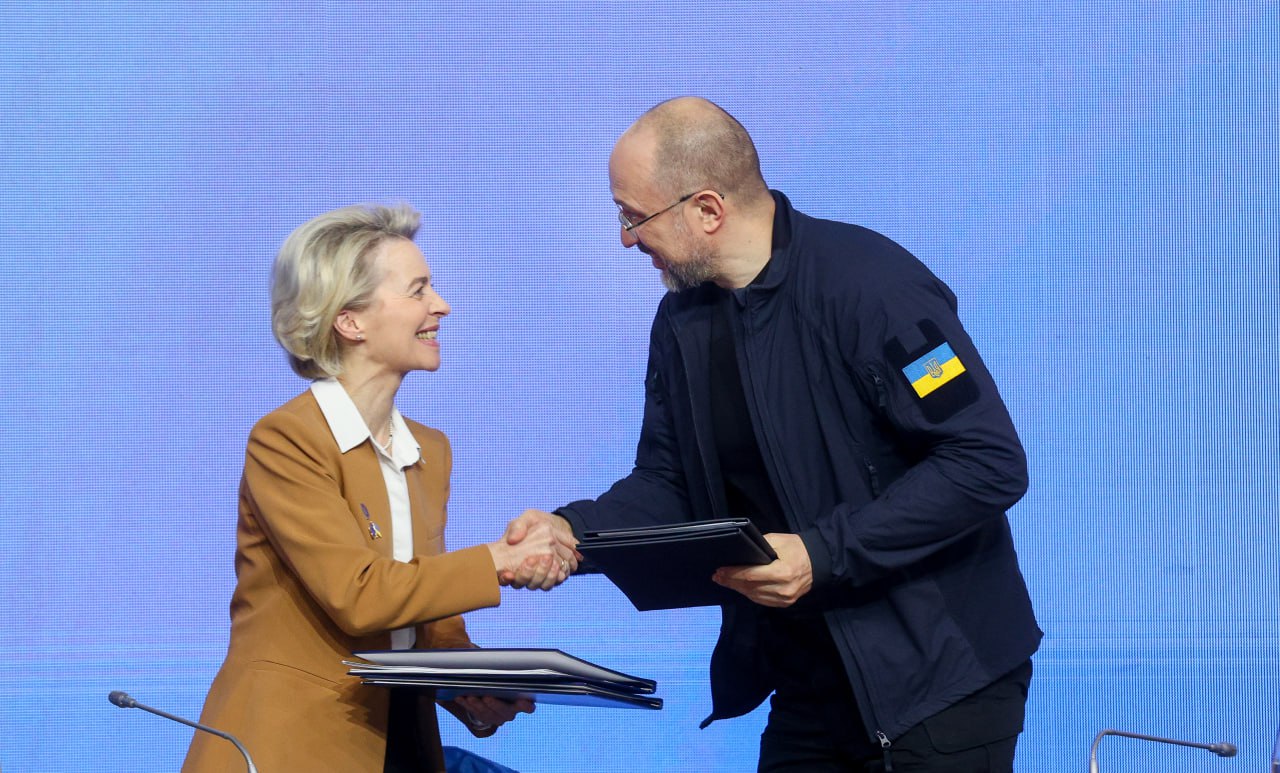 European Commission will provide Ukraine with €1 billion to rebuild civilian infrastructure, such as residential buildings, schools and hospitals damaged or destroyed by the Russian invasion, according to the EU-Ukraine joint statement following the EU-Ukraine Summit in Kyiv.
"We have already created a special department that will coordinate the process of restoration, which will begin immediately," the President of the European Commission Ursula von der Leyen said in Kyiv on 3 February.
The EU is fully committed to providing, together with partners, support to Ukraine's fast recovery and reconstruction, steady assistance in the restoration of Ukraine's critical infrastructure, such as the rehabilitation of schools for Ukrainian children, energy generators, and LED lightbulbs, among other measures. In this context, the EU has also announced a new package of up to €25 million to support the Humanitarian Mine Action.
"Russia's ongoing campaign of systematic missile and drone strikes against Ukrainian civilians, civilian targets, energy and telecommunications infrastructure, and other utilities, inflicts even more suffering on the Ukrainian people," the EU-Ukraine joint statement stressed.
European Union to support fast recovery of Ukraine – President of EU Commission
In the context of continued Russian attacks against civilian and critical infrastructure, which threaten the provision of basic services, the EU is fully committed to continue providing and coordinating the full spectrum of humanitarian aid and assistance to the Ukrainian society, in close cooperation with international humanitarian actors, the EU-Ukraine joint statement stipulated.
Overall assistance to Ukraine pledged at both EU and member state level so far amounts to nearly €50 billion.
Apart from the measures needed to help Ukraine get on track for fast recovery and reconstruction, the European Union will support the development of an International Centre for the Prosecution of the Crime of Aggression in Ukraine (ICPA) in The Hague that will coordinate the investigation of the crime of aggression against Ukraine, preserve and store evidence for future trials. This center would be linked to the existing Joint Investigation Team supported by Eurojust.
"Russia, and all perpetrators and accomplices, will be held to account. We agreed to continue working together to ensure full accountability, including by establishing an appropriate mechanism for the crime of aggression, the prosecution of which is of interest to the international community as a whole. Ukraine emphasized its preference for establishing a Special Tribunal," according to the EU-Ukraine joint statement.
Related:
Tags: aid for Ukraine, EU, EU-Ukraine summit, Russian invasion of Ukraine, Ukraine