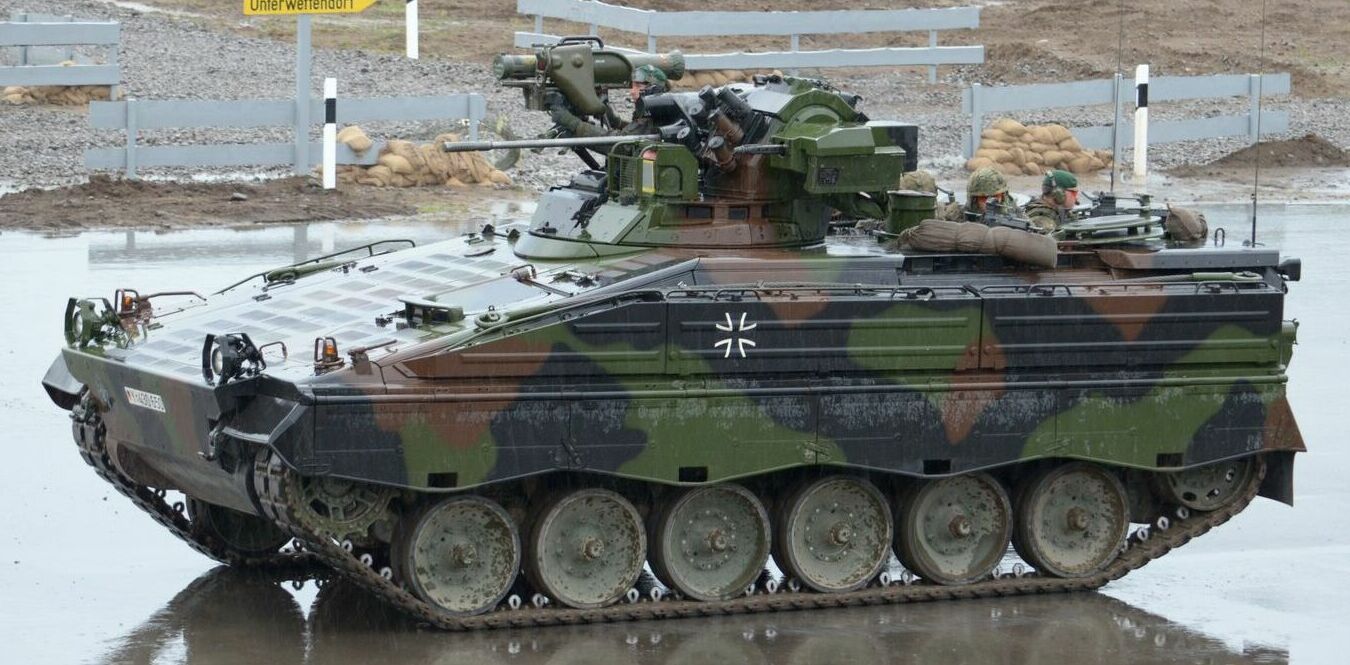 Marder IFV. Illustrative image: Wikimedia Commons 
The United States intends to provide Ukraine with Bradley infantry fighting vehicles, and Germany plans to transfer Marder armored vehicles, the White House informs following a call between US President Joe Biden and German Chancellor Olaf Scholz reads.
According to the statement, both countries plan to train the Ukrainian military to use the relevant systems.
Additionally, Germany will supply a Patriot air defense missile battery to Ukraine to provide defense against Russian missile attacks. The USA announced its donation of a Patriot missile battery earlier in December.
Germany's decision to supply a Patriot battery to Ukraine represents a drastic change from its November reluctance. Then, Poland implored Germany to supply the air defense system to Ukraine after a stray Ukrainian air defense missile landed in Poland during a Russian missile strike. After much discussion, Germany agreed to station its Patriot only at the Polish western border, arguing that these systems should be used only to defend NATO countries.
Media reported Thursday that Germany was considering delivering the Marder IFVs in close consultation with France and the USA.
According to Der Spiegel, Germany could supply up to 40 Marder IFVs.
French president Emmanuel Macron said on the evening of 4 January that France will supply AMX-10 RC armored fighting vehicles.
Will American Patriot missile systems help Ukraine close the sky?
When supplied, French AMX-10 RC, German Marders, and American Bradleys would become the first NATO-made infantry vehicles delivered for Ukraine in the already almost year-long Russian war against Ukraine.
Previously, Ukraine's Commander-in-Chief Valeriy Zaluzhnyi shared his estimate of what weapons Ukraine needs to regain territory occupied by Russia since 24 February: 300 tanks, 600-700 IFVs, 500 Howitzers.
https://twitter.com/EuromaidanPress/status/1603433875975323648?t=pyXrbU_bIU7uBIDL5vu-bg&s=19
"Russians are preparing some 200,000 fresh troops, I have no doubt they will have another go at Kyiv" – Gen. Zaluzhnyi