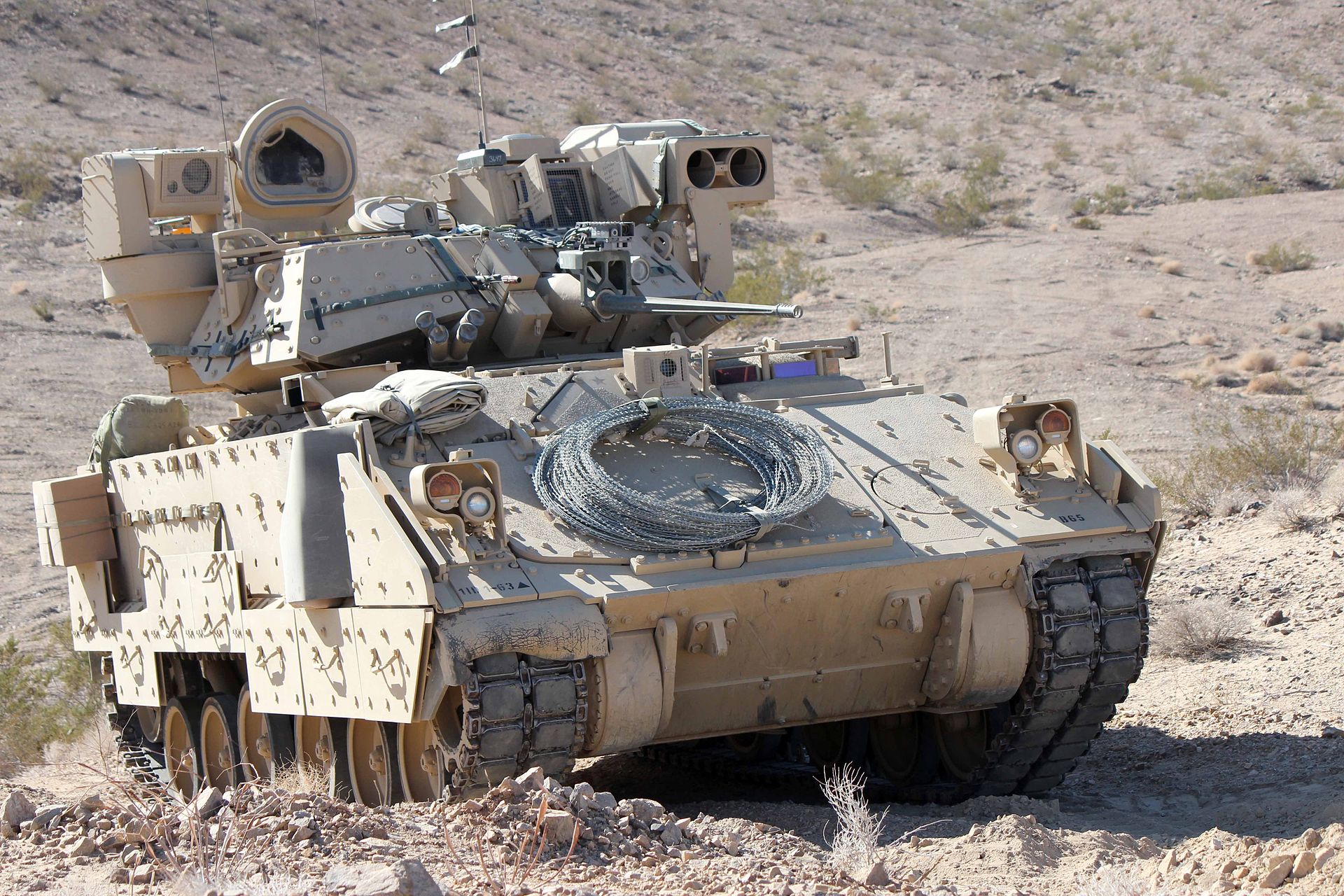 An M2 Bradley Fighting Vehicle is on display during a training exercise at the National Training Center in Fort Irwin, Calif., Feb. 18, 2013. (US Army photo by Sgt. Eric M. Garland II/Released, via Wikimedia Commons)
 
US President Joe Biden said on 4 January that sending Bradley Fighting Vehicles (BFV) to Ukraine was being considered to help the Ukrainians in combating Russia's invasion, according to Reuters:
"Yes," Biden said when asked on tarmac in Kentucky if the option was on the table.
The Bradley Fighting Vehicle is an American tracked armored fighting vehicle platform designed to transport infantry or scouts with armor protection while providing covering fire to suppress enemy troops and equipment. There are several Bradley variants including the M2 Bradley IFV and the M3 Bradley.
Earlier Ukrainian Deputy Foreign Minister Andrii Melnyk said that Ukraine was talking with US officials about taking delivery of Bradley Fighting Vehicles and is hopeful of getting them within the next few months.
Zelenskyy thanks Macron for decision to supply "light tanks and Bastion APCs to Ukraine"