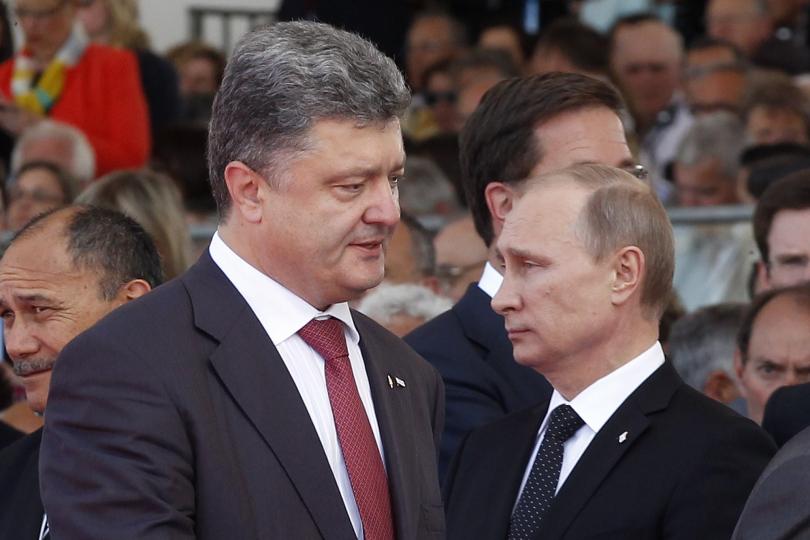 Europe considers Putin-dictator who keeps "all these Russians" under control more advantageous. This is because Europeans prefer a predictable dictatorship over an unpredictable democracy.
The head of European Diplomacy Federica Mogherini expressed confidence in the sanctions policy. She answered a specific question by a journalist from Die Welt who reminded her about the position of Hungary and Cyprus. She noted that differences regarding the effectiveness of the sanctions  policy have always existed in the EU but that the EU countries have always reached a consensus.
Because Federica Mogherini is an official and not a politician, she does not dole out promises — in contrast to the head of German diplomacy Frank-Walter Steinmeier.
Steinmeier, who questions the possibility of extending the sanctions against Russia, finds it necessary to demonstrate "Europe's fatigue" over the unproductive Minsk process, which is part of the political line adopted by the German Social Democrats and other Kremlin allies on the continent.
Federica Mogherini says that without progress in the implementation of the Minsk agreements it will be impossible to lift sanctions. This is logical because Europe has no other leverage over Moscow and its mercenaries in the Donbas.
However, we must not relax. Moscow will do everything possible to bring about the lifting of sanctions — if not now, then in winter. And here the interests of Ukraine and of Europe diverge.
If sanctions are not lifted or at least weakened, the default of Russian state companies seems quite real. And following this default there can be a collapse, not only of the Russian political regime but of the Russian state in its present form.
On the territory of the Russian Federation, which is not so much a country as fragments of the USSR, real states may finally emerge, some of which will even be civilized.
For Ukraine, such a development of events would represent a historical liberation. Mordor [fictional dark land from JRR Tolkien's Lord of the Rings books — Ed.] would end. But for Europe it would be a threat. The possibility of civil conflicts, new refugees (first of all to Ukraine, but we will be forced to allow them to pass through to more developed countries), the fate of nuclear weapons.
Better a dictator who keeps "all these Russians" under control. Because the neighboring countries find a predictable dictatorship preferable to an unpredictable democracy.
Putin does not need much to have the sanctions lifted — he needs to become a predictable dictator. Simply put, he must stop provoking external conflicts and take care of preventing internal ones.
But this is something the ruler cannot afford to do. After Crimea, his subjects love him not because he feeds them but because Russia frightens everyone.
"We can repeat it" is now their slogan. And if Putin were to give up the policy of "guns instead of butter," then how would he hold on to power? Especially since there is no more butter.
This contradiction should help us in the struggle to maintain sanctions. The Europeans will be able to lift them only if there are at least cosmetic concessions from Putin.
But for Putin, any concessions are a sign of weakness. We should not forget that the Minsk agreements — no matter what they think about them in Brussels, Paris and Berlin — are not a solution but a trap. And we are not the ones caught in the trap but the aggressor. We must not let him free himself.
Related:
Tags: Donbas war (2014-present), Minsk protocols / Minsk agreements, Minsk-2, Portnikov