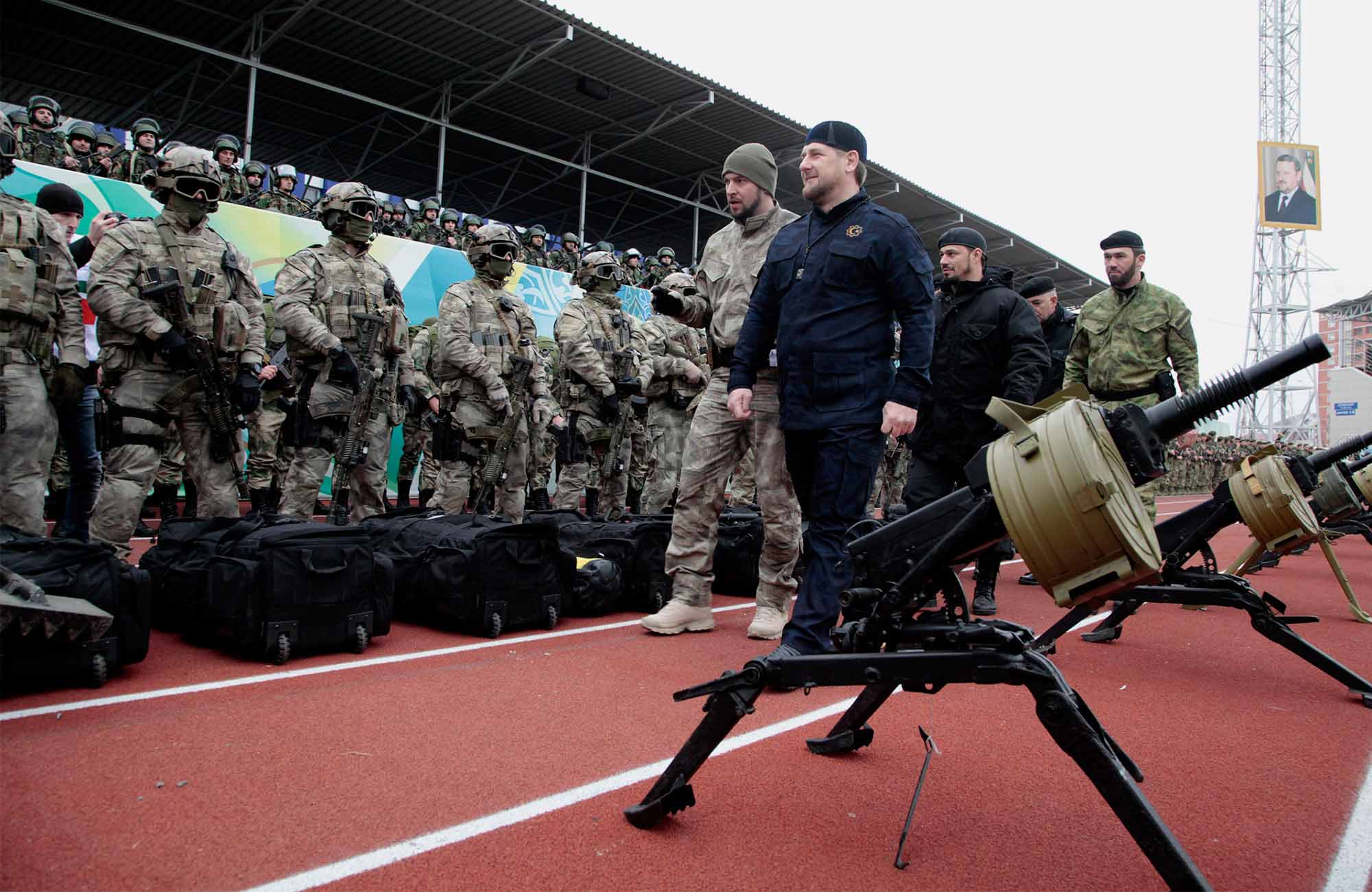 Ramzan Kadyrov and his personal army. 
Evgeny Prigozhin, the owner of the private Russian military company Wagner Group, announced that he would hand over the positions of his mercenaries in Bakhmut to the troops of Chechen leader Ramzan Kadyrov.
Kadyrov most likely can obtain all the necessary resources to take up Wagner's positions in Bakhmut, Prigozhin said, implying the alleged shortage of ammunition that Wagner Group has experienced recently during its offensive operations in Donetsk Oblast.
"On 10 May 10, at midnight, exactly when, according to our estimation, we will have fully exhausted our combat potential, our comrades-in-arms will replace us and continue the assault on the settlement of Bakhmut," Prigozhin said.
Ukrainian forces destroy Wagner PMC ammunition sites in Bakhmut
According to Prigozhin, only "a little more than two square kilometers" of Bakhmut are allegedly under the control of Ukraine's Armed Forces. Earlier this week, Evgeny Prigozhin announced Wagner Group would withdraw from Bakhmut by 10 May because of artificial shell shortages created by the Russian Defense Ministry.
In his video statement recorded yesterday, Prigozhin said that the Russian Ministry of Defense refused to provide them with enough artillery shells and gave only 10% of the needed amount. He also accused Russian military leadership of wanting to appropriate territorial gains in Bakhmut, thus artificially depriving the Wagner Group of shells. Therefore, Prigozhin warned that his units would withdraw from the frontline for recovery until they received a regular supply of ammunition.
The Chechen Republic of the Russian Federation leader, Ramzan Kadyrov, reacted to Prigozhin's ultimatum on the same day and assured in a video address that his troops would be ready to replace Wagner mercenaries in Bakhmut with no delay.
Ukrainian counterattack in Bakhmut forces Russian retreat from some positions
Ukraine's Eastern Group of Forces spox, Serhiy Cherevatyi, claimed that the Wagner Group was running out of fighters, not shells.
"Prigozhin has been trying to make outrageous statements to draw attention," Cherevatyi said.
According to Cherevatyi, Russians are still trying to occupy the city of Bakhmut entirely by 9 May 2023. The Russian forces have failed to capture Bakhmut since August 2022.
Related:
Tags: Bakhmut, PMC Wagner, Ramzan Kadyrov, Russia, Russian invasion of Ukraine