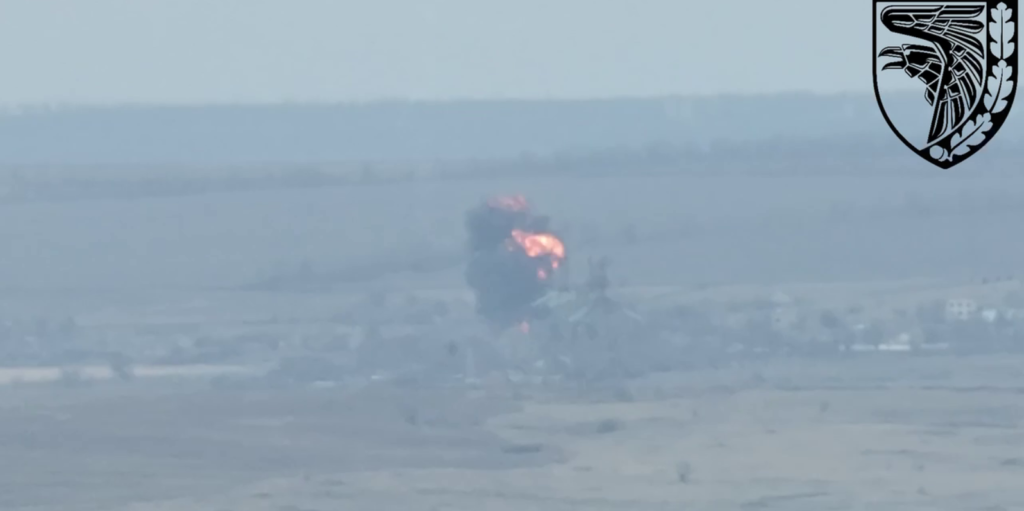 Servicemen of Ukraine's 93d separate mechanized brigade have downed a Russian Su-24 fighter jet near Bakhmut, the epicenter of battles in Ukraine's Donetsk Oblast.
A video first shared by the Telegram channel umftteam shows a fallen Russian bomber in flames; one crew member is shown descending on a parachute.
https://twitter.com/EuromaidanPress/status/1635996627352670211?
The incident has been confirmed by the Land Forces of Ukraine's Army.
Russian forces, including Wagner PMC mercenaries, are attempting to break through the defense and enter downtown Bakhmut, disseminating false information on social media to claim the capture of the east-Ukrainian city. Despite the looming threat of encirclement, the commander of Ukraine's ground forces, Colonel General Oleksandr Syrskyi, visited Bakhmut on March 11 to assess the situation.