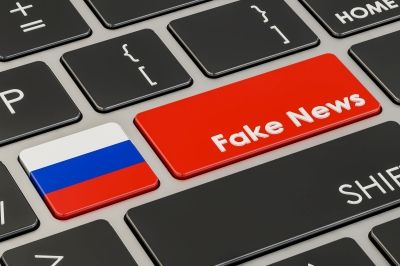 The new wave of Russian disinformation and fake news, an illustrative image/ Source: 5.ua 
The Russian occupiers have begun disseminating new disinformation on social media, posting messages alleging a defeat in Bakhmut and a decrease in Western weapon supplies, as reported in the Centre for Strategic Communication and Information Security (CSCIS) communique.
"The Center for Strategic Communications has documented a new information attack by the Russians: the adversary is distributing advertisements on Facebook via anonymous channels with the intent of causing Ukrainians to disbelieve in victory," states the CSCIS communique.
According to the data available to CSCIS, the disinformation campaign began on 11 March 2023.
Principal propaganda messages are:
Ukraine lost the battle for Bakhmut
The West does not believe in Ukraine
The Defense Forces' command has already fled, and "the guys are fighting back on their own."
The US is reducing its arms supply because it has allegedly caught Ukrainian authorities stealing supplies
According to the CSCIS, the Russian occupiers are attempting to undermine Ukrainian society's trust in the government by exploiting the alleged "lost battle for Bakhmut" disinformation and the fact that the allies will abandon Ukraine to face the enemy alone.
The occupiers disseminate fakes through newly created pages without description or content, typically using neutral names.
The accounts that develop such disinformation campaigns use IP addresses from other countries.
A poor translation of the text from Russian to Ukrainian and Kremlin terms such as "Westerners" and "defeatist sentiment" are also cited as evidence of the Russians' failed attempt to influence Ukrainians.
The CSCIS solicits to file complaints about such social media content.
Read also:
EU to launch platform to fight Russian, Chinese disinformation
Russian forces made no confirmed advances within Bakhmut on March 11 – ISW
Tags: Bakhmut, Fake news, Russian disinformation