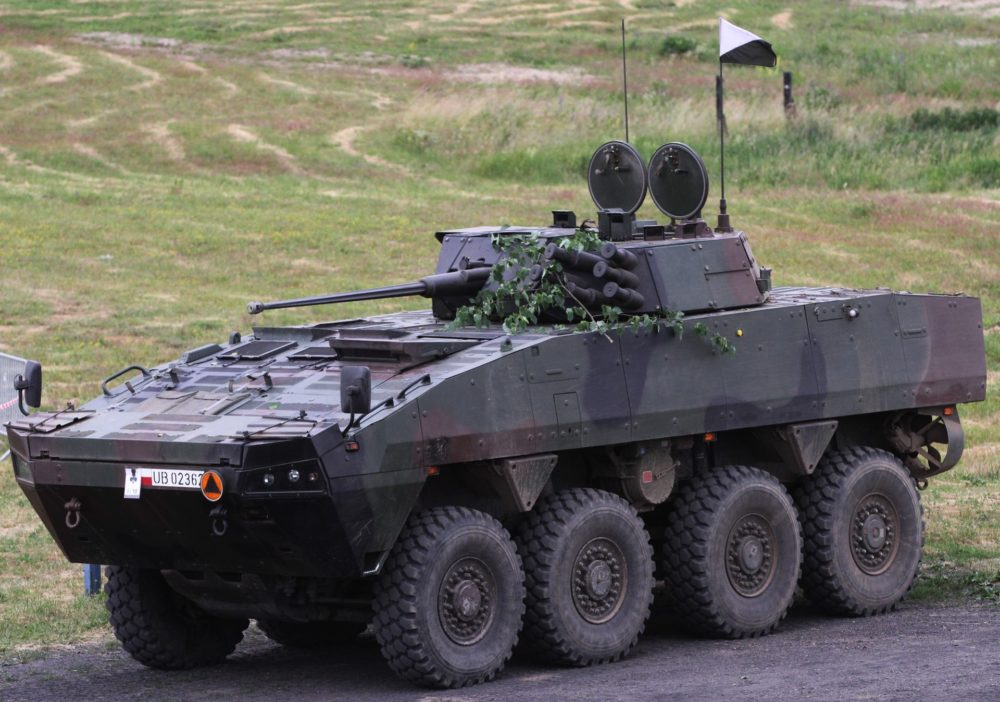 Polish-made KTO Rosomak armored vehicle. Photo: Wikimedia Commons 
On 1 April, Polish Prime Minister Mateusz Morawiecki reported on Twitter that the Ukrainian Army purchased 100 Polish KTO Rosomak armored vehicles. He said the Ukrainian order would be financed through EU and US funds. The PM didn't provide the contract's overall cost or further details.
The KTO Rosomak is a wheeled multi-purpose armored vehicle manufactured in Poland as a licensed variant of the Finnish Patria AMV vehicle.
Polska Agencja Prasowa reports that Morawiecki has announced the purchase of the Rosomaks in the southern Polish town of Siemianowice Śląskie while visiting the Rosomak S.A. plant, which manufactures the vehicles.
He said that for many months he had been striving to obtain EU funds for the purchase and production of weapons in Poland.
"And this was successful, these endeavors were crowned with success," Morawiecki declared, adding: "And today here in Siemianowice Śląskie I can say that we are receiving another order, I am bringing an order, which I received yesterday from Ukrainian Prime Minister Denys Shmyhal, for 100 Rosomaks, which will be produced here."
Read also:
Tags: KTO Rosomak, Poland