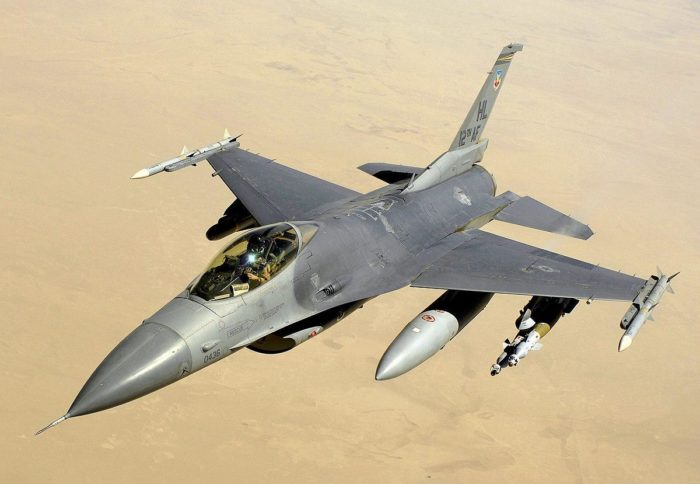 A F-16 fighter jet. Credit: Wikimedia Commons 
On 24 February, Polish Prime Minister Mateusz Morawiecki said in Kyiv that Poland is ready to train Ukrainian pilots on F-16 fighter jets but such a decision must be agreed "within a wider coalition," Suspilne reported.
The Prime Minister also said that Poland has already send first four Leopard 2 tanks to Ukraine. The tanks were handed over during Morawiecki's trip to Kyiv on 24 February, the anniversary of Russia's full-scale invasion of Ukraine. He also added that Poland will deliver 60 modernized PT-91 tanks to Ukraine in the near future.
Read also:
Poland delivered first four Leopard tanks to Ukraine – Polish PM (updated)
Denmark's Defense Minister "open" to looking at the donation of Danish fighter jets to Ukraine