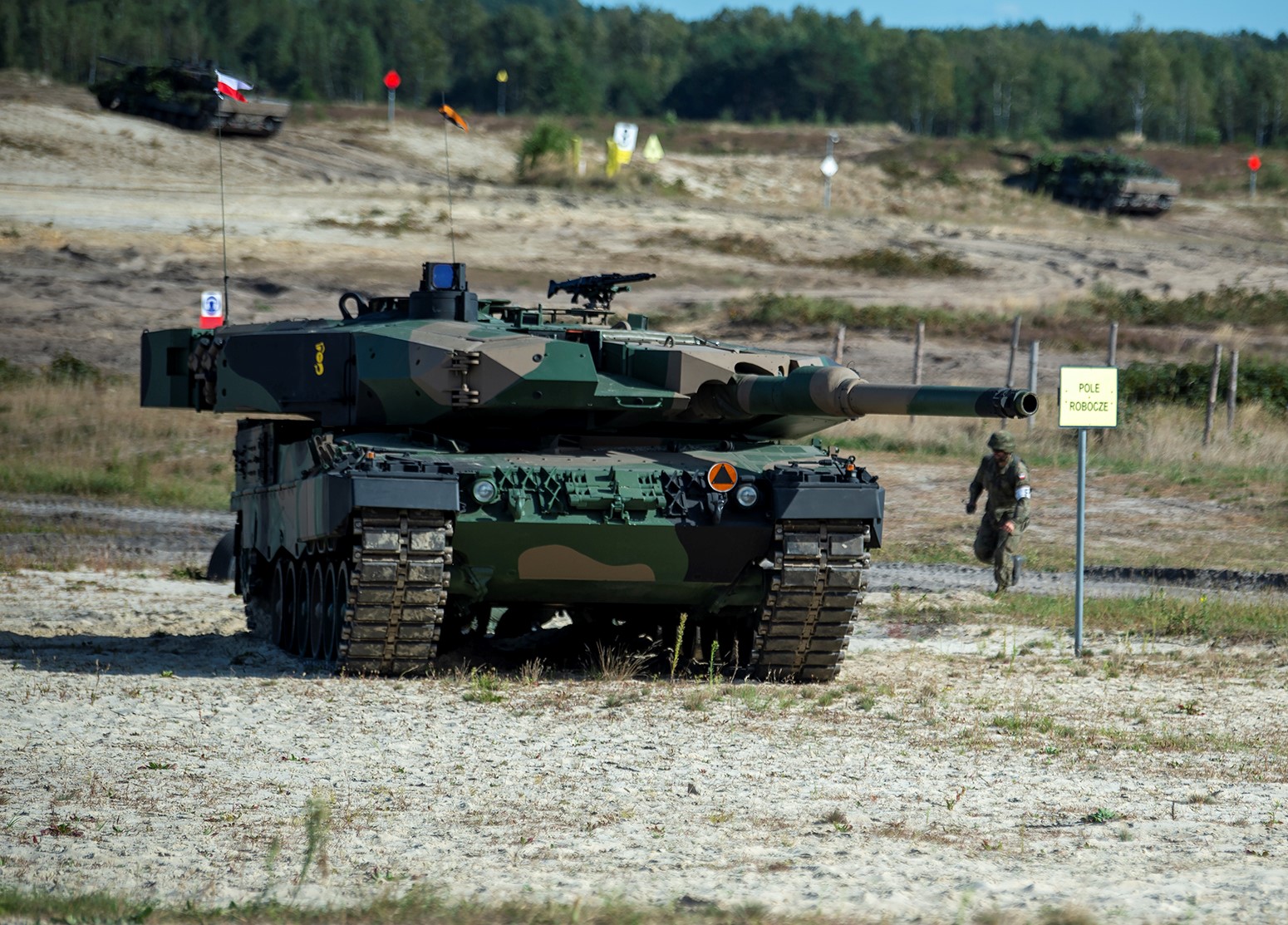 Polish Leopard 2PL tank at excercises, a modernized version of the older Leopard 2A4 tank, phased out by Germany and first acquired by Poland in the 2000s. Photo: gov.pl via Wikimedia Commons 
Poland is sending Leopard 2 battle tanks to Ukraine on Friday, the first of 14 vehicles the government has promised, according to an official who declined to be named, Bloomberg says.
Polish PM Mateusz Morawiecki arrived in Kyiv

On Mikhailivska Square, he met with his Ukrainian counterpart Denys Shmyhal.https://t.co/FJ9ZRYgAdS pic.twitter.com/xeu0L8Zs0n

— Euromaidan Press (@EuromaidanPress) February 24, 2023
According to the Bloomberg source, Polish Prime Minister Mateusz Morawiecki is going to announce the delivery during his trip to Kyiv to mark one year since the Russian full-scale invasion.
Update:
"The first batch of Polish Leopard [mark 2 tanks] have already arrived in Ukraine," Poland's Defense Minister Mariusz Błaszczak said in Warsaw on 24 February, TVP World reported. "Simultaneously, Ukrainian soldiers are trained by Polish, Norwegian, and Canadian instructors in the training center in [the Polish locality of] Świętoszów" on how to operate the tanks, he stressed.
Update:
On 24 February, Polish Prime Minister Mateusz Morawiecki announced in Kyiv that Poland was the first European country to deliver the first four Polish Leopard 2 A4 tanks to Ukraine, TVN24 reported. These tanks are already in Ukraine, confirmed Ukrainian President Volodymyr Zelenskyy.
Read also: