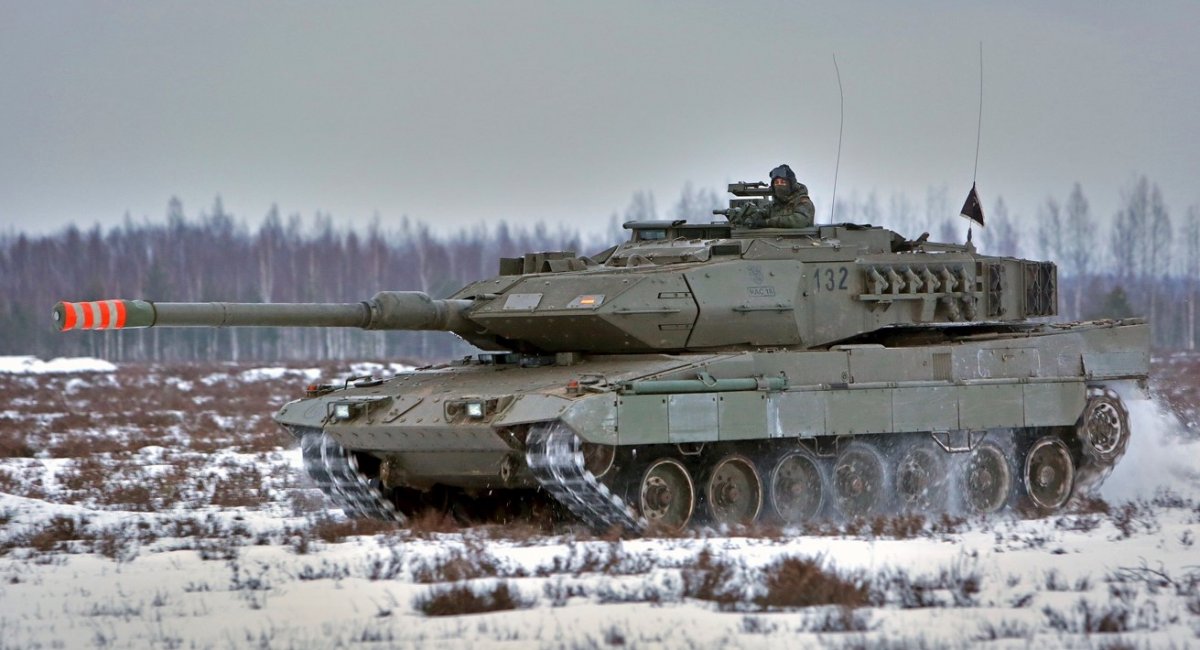 A Spanish Leopard 2E. Spanish Army file photo of a Leopard tank in Latvia 
Spain plans to send six main battle tanks Leopard 2 to Ukraine in the coming days, with delivery to be completed by the end of April, Spain's Defense Minister Margarita Robles announced, according to El Pais.
In addition to the tanks, Spain will also provide Ukraine with 20 armored personnel carriers.
"There are four more Leopards that are already being repaired so that they can be delivered as soon as possible," Margarita Robles said.
Spain had committed to sending ten German-made main battle tanks Leopard 2 of the Spanish Armed Forces to Ukraine after the repair.
Related:
Tags: Leopard 2, main battle tanks, military aid to Ukraine, Russian invasion of Ukraine, Spain