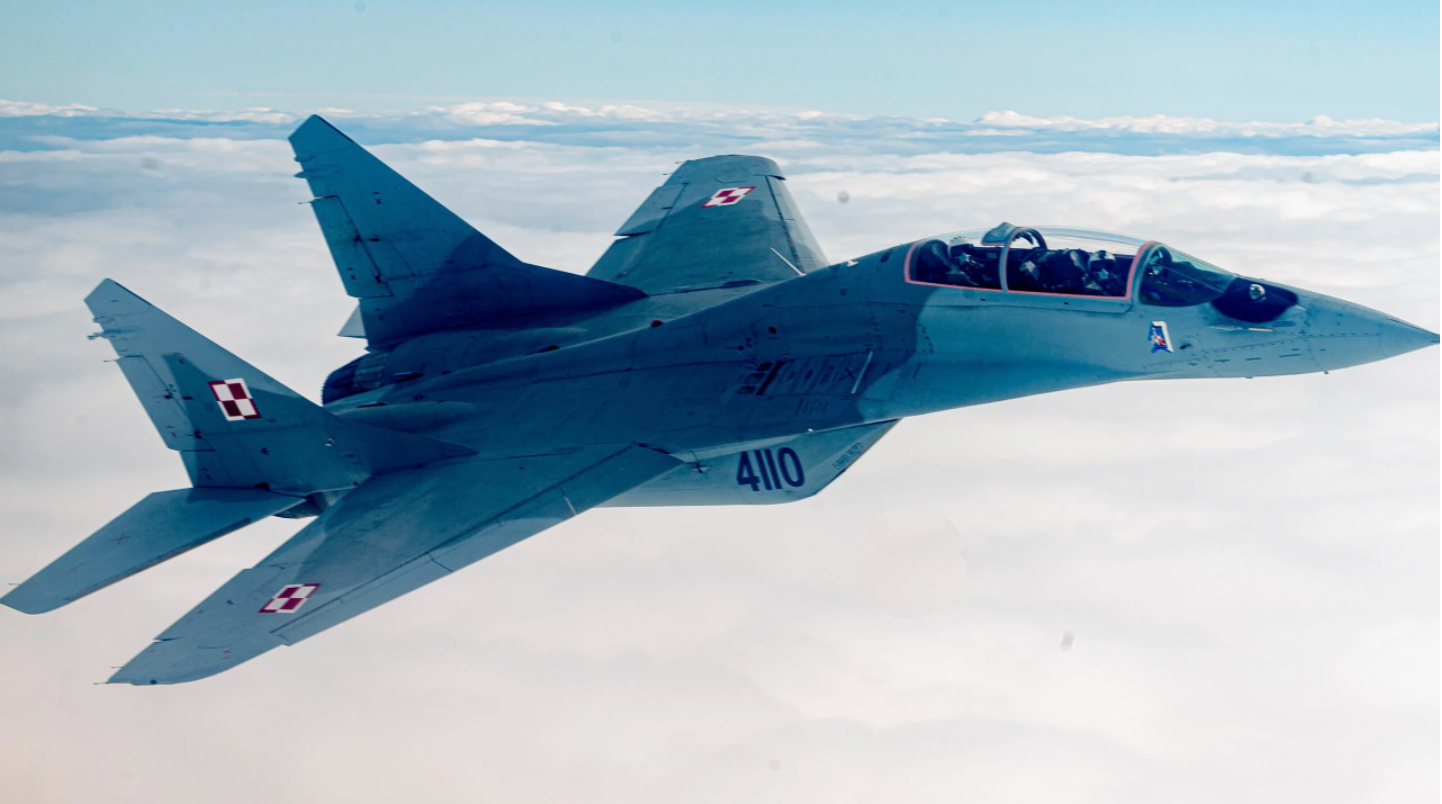 A Polish air force MiG-29 fighter jet, Sept. 21, 2021. Illustrative photo: US Air Force/Edgar Grimaldo. 
At a news conference in Warsaw, Poland's president Andrzej Duda announced that his country would send Ukraine at least four Soviet-era MiG-29 fighter jets in the coming days, The Guardian reports.
"Firstly, literally within the next few days, we will hand over, as far as I remember, four aircraft to Ukraine in full working order," he said adding that the rest are being serviced and prepared for handover.
Poland is going to replace the MiG it donates to Ukraine with Korean FA-50s and American F-35s, according to Duda.
Duda's announcement makes Poland the first NATO member country to send warplanes to Ukraine. Previously, Ukraine's allies reportedly sent only spare parts for aircraft, which allowed the Ukrainian Air Force to repair about 20 aircraft in April 2022.
Ukraine's military has increased the size of its fleet of fixed-wing aircraft after receiving spare parts and repairing damaged aircraft, the Pentagon said on Tuesday.
On 14 March, Polish Prime Minister Mateusz Morawiecki said Poland might deliver an unspecified number of MiG-29s to Ukraine "within the next four to six weeks."
Read also: