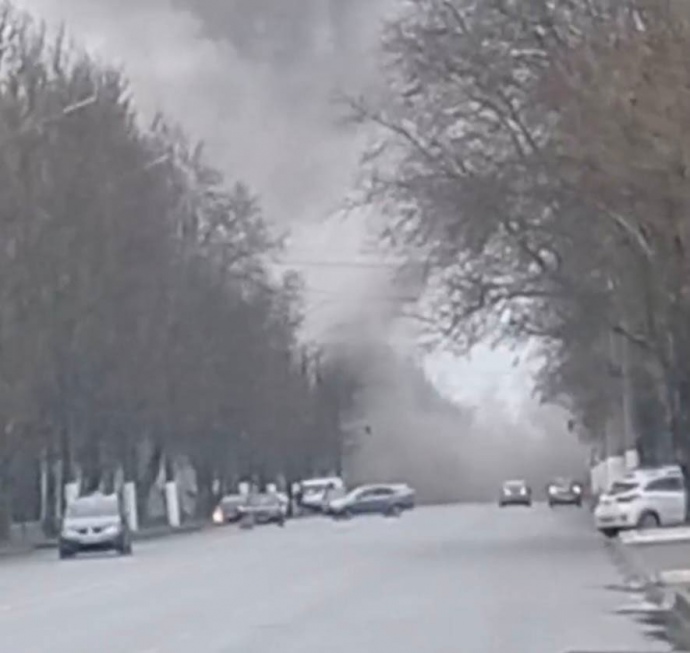 Smoke in occupied Melitopol after explosions were heard on 27 March. Photo: TG channel of mayor Fedorov 
Several buildings that the Russian Melitopol occupiers had turned into military bases were destroyed on the morning of 27 March 2023 after explosions struck the city.
The explosions were first reported by Ivan Fedorov, the legitimate mayor of Melitopol, a Ukrainian seaside city seized by invading Russians at the onset of the Russian invasion more tham a year ago, on 26 February 2022.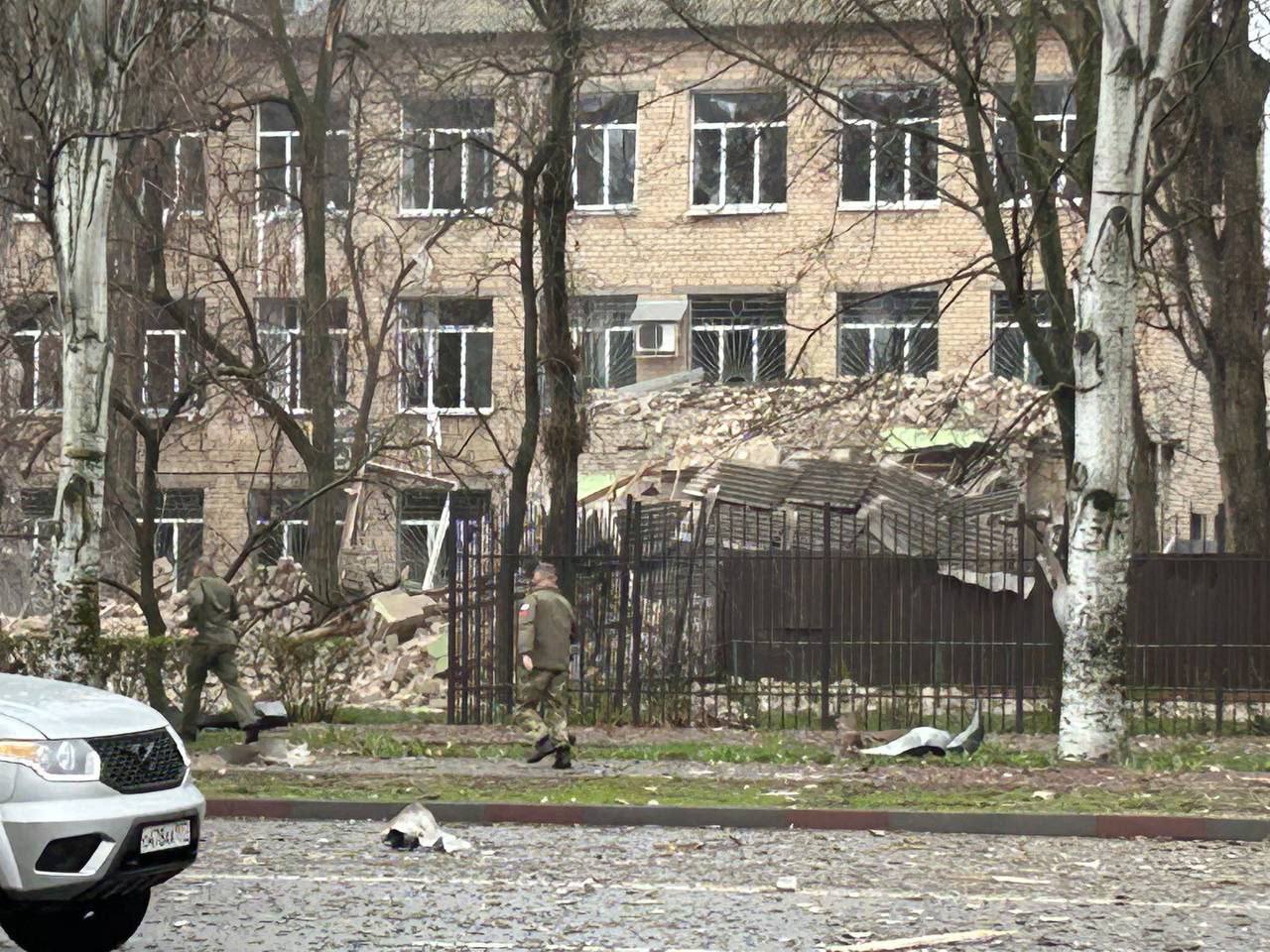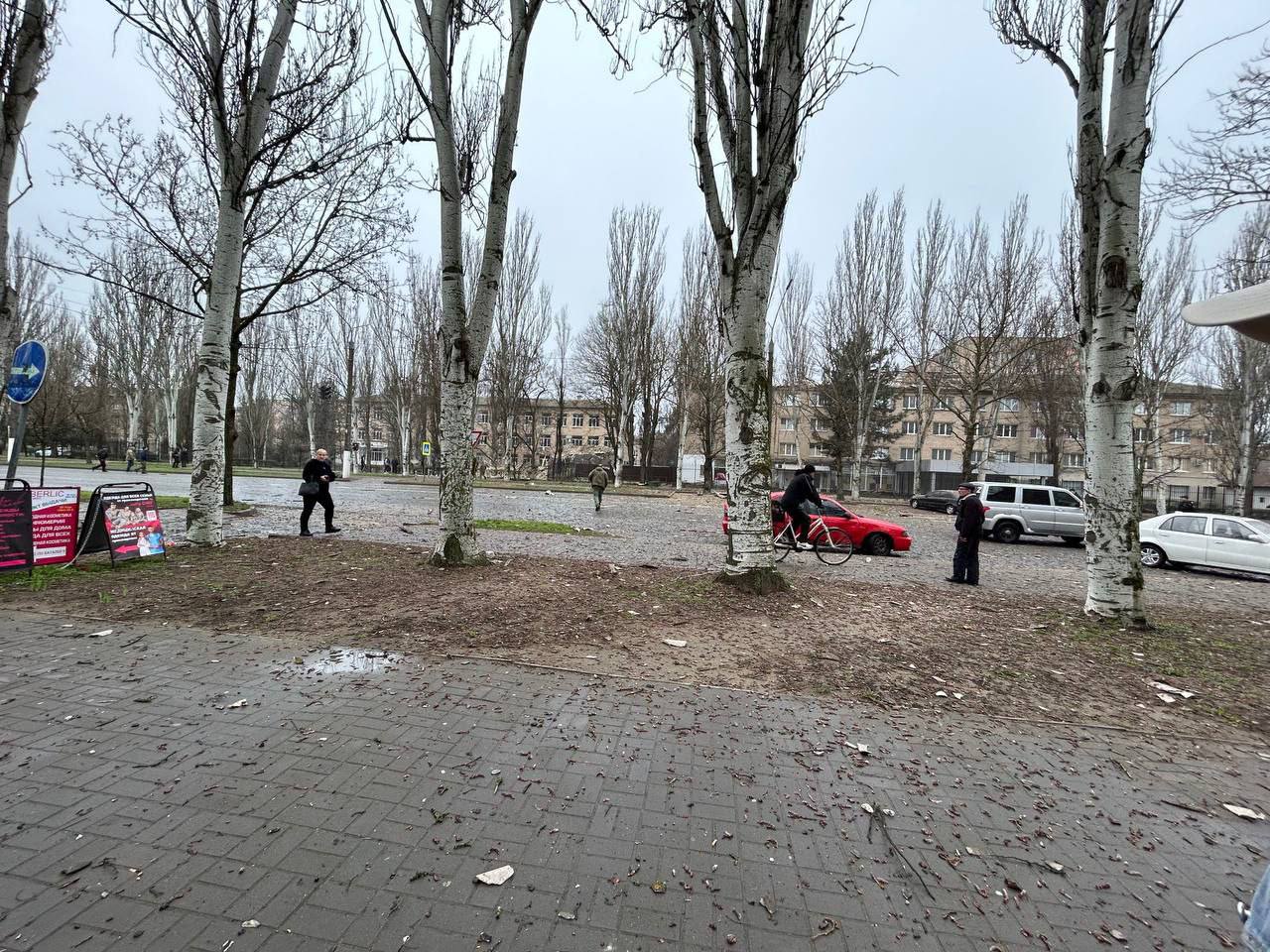 Aftermath of the explosions, shared by Ivan Fedorov
Later, the media RIA Melitopol provided details on what exactly was hit, detailing that five explosions were heard.
According to the media, one wing of a building used as the "State Security Service" was destroyed, where the Russian occupiers arranged their barracks. Another part of the building was destroyed down to the foundation, and the central office of the "State Security Service" was partially destroyed.
Another explosion targeted the airport, from where a cloud of smoke rose, according to RIA Melitopol.
Yet another explosion was heard at the locomotive depot, where the Russians had set up a repair base at an electric shop. This shop was reportedly destroyed, and all the Russian equipment was trapped under the rubble, no longer fit for use.
The resistance movement Atesh, which comprises Crimean Tatars and Ukrainians, said that their agents reported "many" killed Russians, without specifying the exact number.
Melitopol, which was turned into a military base by the invading Russians, is no stranger to Ukrainian partisan activity.
On 16 March, a quisling who transported Russian soldiers and Wagnerites assassinated in occupied Melitopol. A car bomb targeted another quisling in December 2022, and in November 2022, explosions damaged Russian barracks in occupied Melitopol, and in September 2022, an explosion was reported to destroy a Russian military base near hte city, while another explosion destroyed a railway used by the Russians to bring reinforcements.
Also in September, partisans blew up Putin party's HQ in occupied Melitopol, and a senior collaborator was killed in a car bombing incident that month, as well.