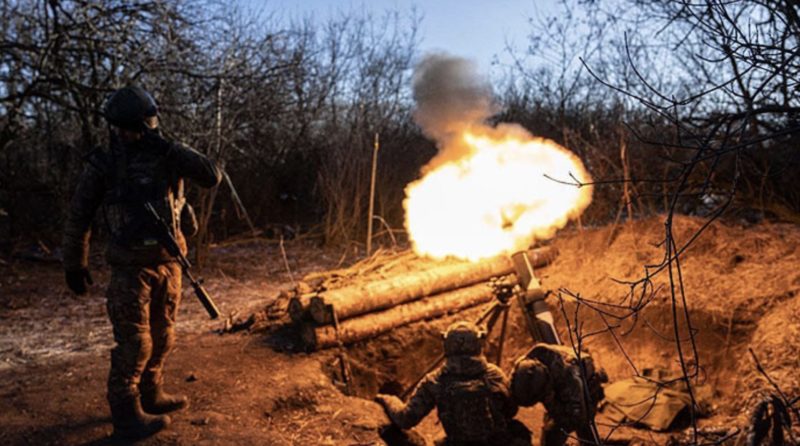 According to intelligence, Ukraine is about to enter a very active phase of the war/ Source: General Staff of the Armed Forces of Ukraine, Facebook 
Ukrainska Pravda reports, citing the live broadcast on the Freedom channel, that according to the representative of the Main Directorate of Intelligence of the Ministry of Defense, Andrii Yusov, Ukraine is on the verge of entering a "very active phase" of the war. February and March are expected to see intensified operations at the front.
"We are on the eve of a very active phase. February and March will be intense," commented Yusov.
Yusov explained that the situation at the front is currently difficult because Russian forces continue offensive operations.
He noted that the Russians understood that international support for Ukraine was growing and that the next Ramstein was imminent. Hence, they continued to send partially mobilized soldiers and criminals from the Wagner Group and other private military companies into battle.
According to Yusov, Russian losses are significantly greater than the Ukrainian army's. However, Russians have no choice but to fight "in numbers."
"The skill and motivation of Ukrainian soldiers, along with their domestic equipment and weapons and those provided by international allies, are what will ultimately turn the tide of these offensive actions," concluded the representative of the Main Directorate of Intelligence.
Read also:
Russo-Ukrainian War. Day 328: The war is in a "decisive phase" – NATO Secretary-General
Ukraine is planning a major offensive in spring – head of Ukraine's Defense Intelligence
Russia likely considering new mobilization wave – British intelligence
Tags: Defence Intelligence, Russo-Ukrainian war, Ukraine offensive