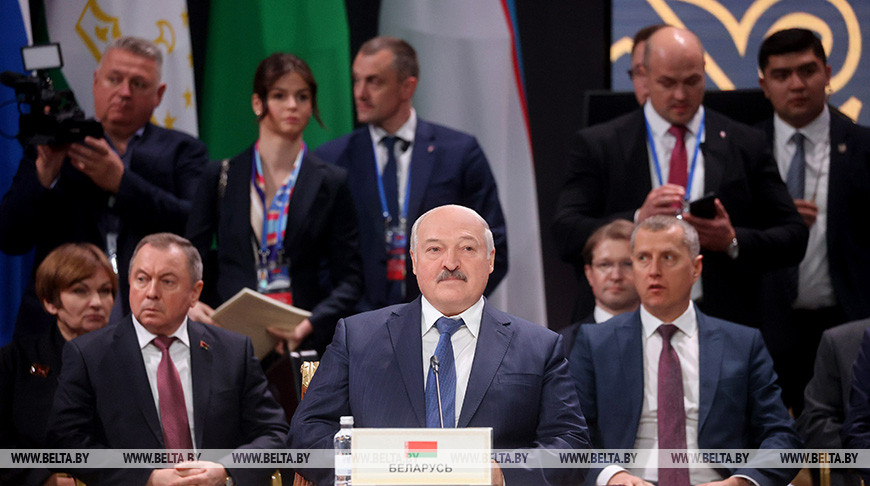 Belarus ruler Aliaksandr Lukashenka (in the center) at the session of the CIS Heads of State Council in Astana, Kazakhstan, on 14 October 2022. Photo: BelTA
 
Belarus plans to move military equipment and forces on December 7 and 8 in what it said was a counter-terrorism exercise, amid fears that Russia may mount a new attack on Ukraine from the territory of its Belarusian ally, Reuters reported. Belarus has said it will not enter the war in neighboring Ukraine. Still, President Aliaksandr Lukashenka has previously ordered troops to deploy with Russian forces near the Ukrainian border, citing threats to Belarus from Kyiv and the West.
"During this period, it is planned to move military equipment and personnel of the national security forces," the state BelTA news agency cited the country's Security Council as saying. "The movement of citizens (transport) along certain public roads and areas would be restricted and the use of imitation weapons for training purposes is planned," BelTA reported not mentioning what parts of the country could be affected.
Read also:
Belarus announced tender for printing of 50,000 copies of mobilization order – General Staff
Belarus is indignant that Ukraine is strengthening its border
Belarus, Russia forms grouping of troops – Ukraine's General Staff
Tags: Belarus