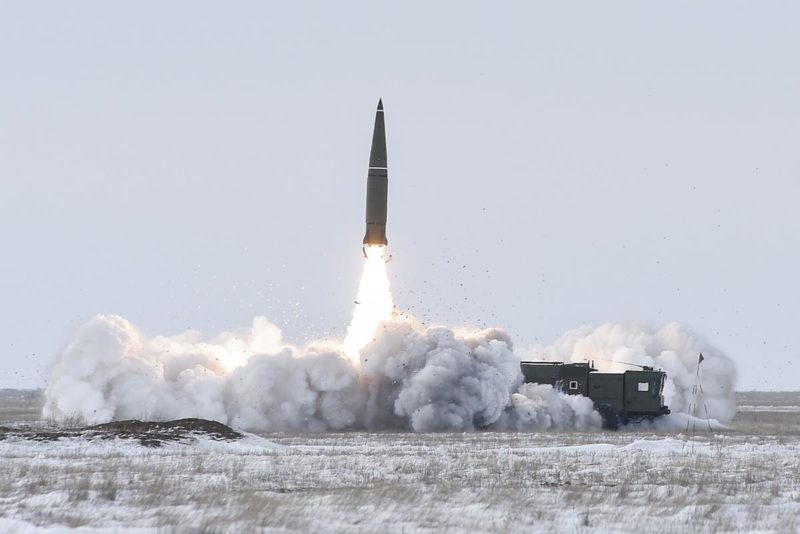 Launch of Russian ballistic missile. Source: Wikipedia 
During its full-scale invasion of Ukraine, Russia fired more than 4,000 missiles at Ukraine, Yurii Ihnat, the spokesman of the Air Force of Ukraine, told Suspilne.
"More than 4,000 missiles have been launched in Ukraine, all types of missiles. But that [figure] doesn't include the S-300 [surface-to-air missiles often used by Russian in their secondary ground-attack role], MLRS, air-based missiles such as the Kh-59, Kh-58," he said.
Ihnat says that countering the Russian missiles, Ukraine spent a lot of air defense ammunition.
"It's good that we also have friends in the West who had these complexes in service. Slovakia provided us with one S-300 complex. And, in accordance with it, a certain amount of ammunition," he noted.
Read also:
US parts found in Russian Kh-101 precision missile used to shell Ukrainian cities
Russo-Ukrainian War. Day 274: Russia launches 70 missiles on Ukraine, Ukraine's air defense shoots down 51
Iran's transfer of missiles to Russia might have slowed down, but we should for everything – Ukraine Air Force spox
Russia's missile stockpile was dwindling as per officials but this week's assaults raise questions about that – NYT