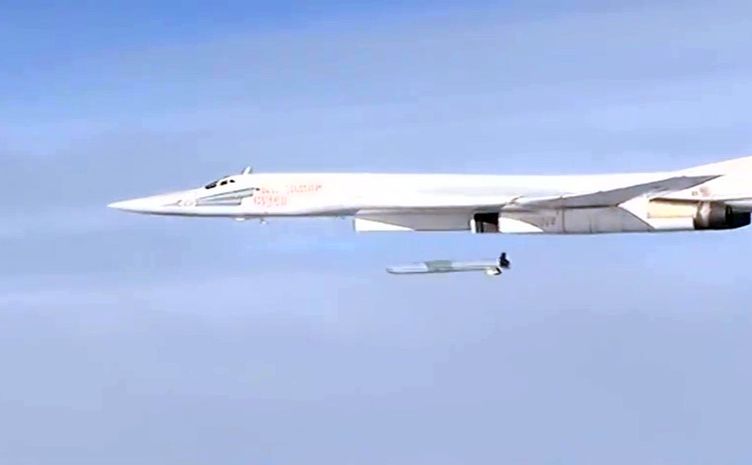 Launch of a Russian Kh101 missile. Photo from open sources 
Russia launches fewer missiles at Ukraine with every new massive missile attack, while the intervals between such attacks grow, according to Ukraine's Defence Intelligence of the Ministry of Defense official Andrii Yusov.
Russia employed "everything that can move" during the last massive attack on Ukraine's critical civilian infrastructure on 28 December 2022, Yusov said. Apart from 70 cruise missiles, Russia launched 16 kamikaze drones Shahed and surface-to-air missiles S-300 to target civilian infrastructure in Ukraine yesterday and later on in the middle of the night.
"Russian missile potential keeps shrinking, we can see that. Russia cannot maintain high intensity when it comes to the frequency of missile strikes and the number of missiles launched at a time. Ukraine's energy infrastructure perseveres and will not be destroyed by Russian attacks," Yusov said.
Related:
Tags: air defense, Russian invasion of Ukraine, Russian missile attacks