President of Ukraine Volodymyr Zelenskyy has met with wounded Ukrainian soldiers undergoing treatment and rehabilitation at Staten Island University Hospital in New York.
Zelenskyy spoke with the hospital staff and military personnel. According to him, the head of the medical facility told him that he had "never seen people who wanted to return home as much as the Ukrainian soldiers."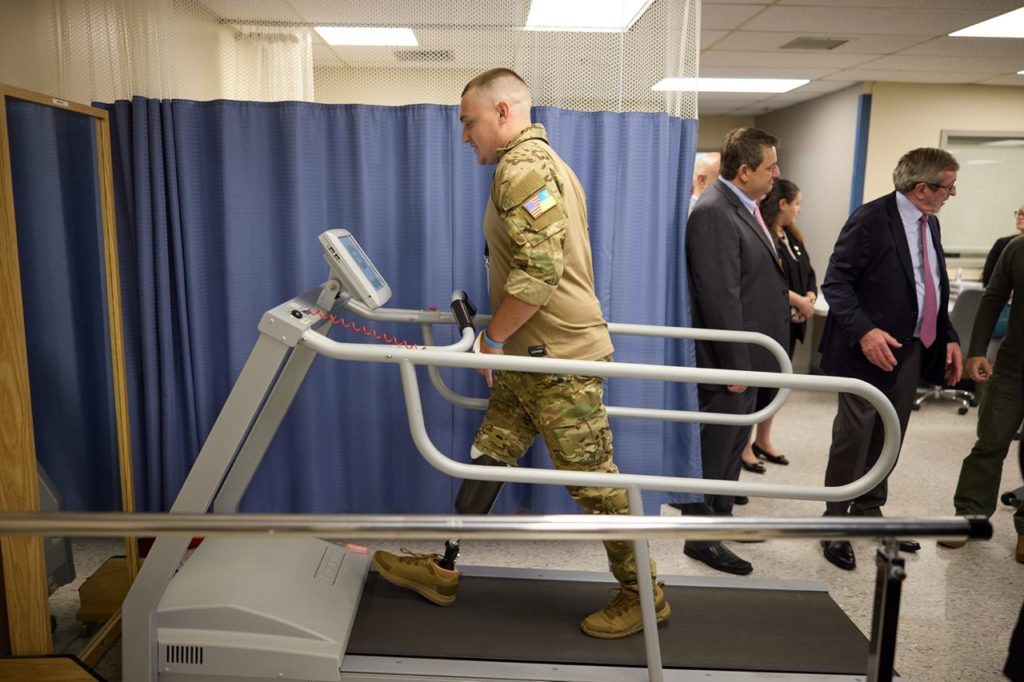 I started my visit to the U.S. with the most important thing: meeting our wounded warriors at Staten Island University Hospital.

I thanked them all for their service and wished them a speedy recovery.

I also thanked and awarded medical personnel and the Kind Deeds foundation. pic.twitter.com/VPO5ytor7s

— Volodymyr Zelenskyy / Володимир Зеленський (@ZelenskyyUa) September 18, 2023
The President awarded the defenders the Order of Courage, III class. In addition, the Order of Merit, III class, was awarded to Rebecca Gonzalez, a physiotherapist at Staten Island University Hospital Ocean Breeze; Michael Dowling, President and CEO of Northwell Health Corporation; and Peter Leone, a senior physiotherapist at Staten Island University Hospital Ocean Breeze.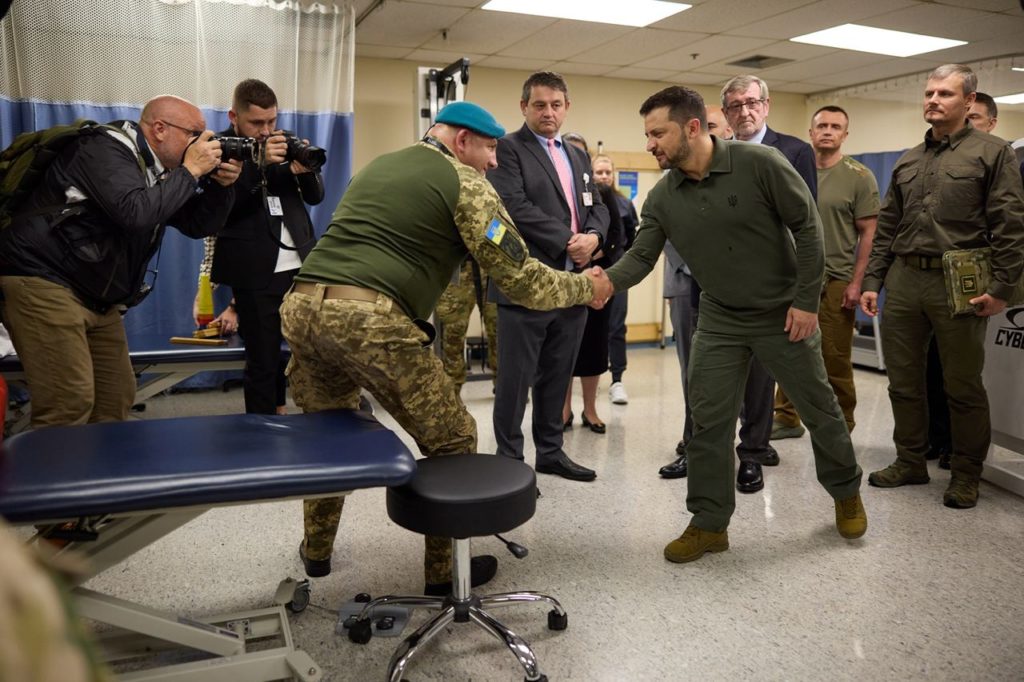 The nonprofit organization Kind Deeds supports prosthetics and rehabilitation of Ukrainian soldiers. Volodymyr Zelenskyy presented the Golden Heart Award of the Head of State to the founder of Kind Deeds, Oleksandr Rubtsov.
On 18 September, Zelenskyy arrived in the US to attend events at the UN General Assembly and meet with US officials, including US President Joe Biden.
Read also: