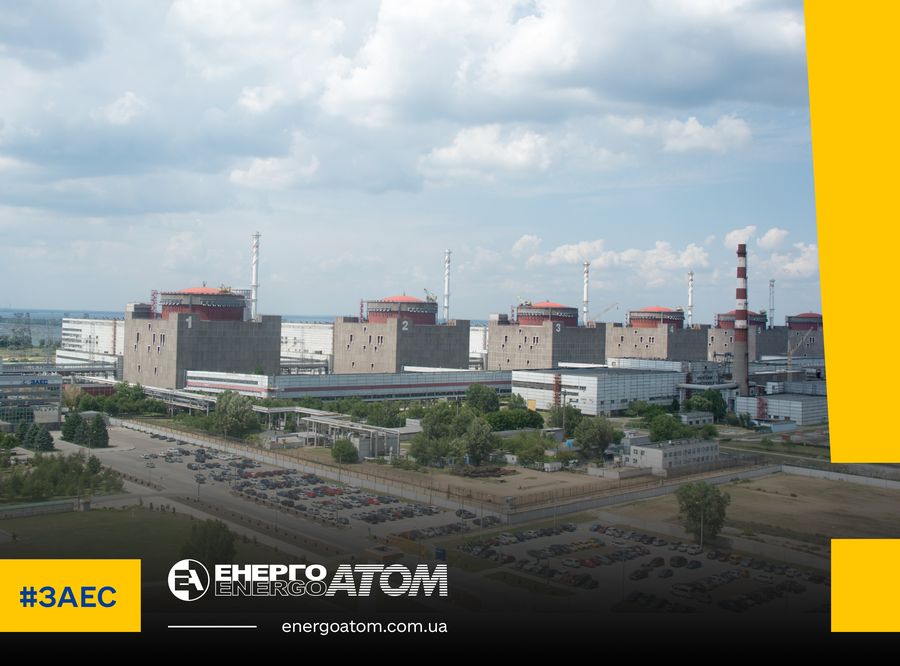 Zaporizhzhia Nuclear Power Plant. Photo: Energoatom 
A Russian shelling attack overnight into 22 May damaged the last power line that connects the occupied Zaporizhzhia Nuclear Power Plant (ZNPP) to the Ukrainian power grid leading to the loss lost external power supply, the Ukrainian nuclear power operator Energoatom reported. The line powered the NPP systems, including the nuclear fuel cooling pumps and nuclear power units.
"After the loss of external power […] all diesel generators at the NPP were automatically switched on. They have enough fuel for ten days," Energoatom says.
The nuclear plant has been operating in blackout mode for the seventh time since the beginning of its occupation by Russians on 4 March 2023.
The Zaporizhzhia NPP is Europe's largest nuclear power station.
Energoatom says that the Russian occupation of ZNPP and the fact that it is run now by the Russian illegitimate and unprepared managers, who bears no responsibility for the nuclear and radiation safety of the facility, near the nuclear plant to a disaster.
"That is why Zaporizhzhia NPP must be immediately returned under the full control of the legitimate operator, [National Nuclear Power Company] Energoatom, with the subsequent return of the plant to normal operation and restoration of nuclear and radiation safety." the statement reads.
In a Twitter post, International Atomic Energy Agency (IAEA) chief Rafael Grossi commented on the situation at Zaporizhzhia NPP:
"Nuclear safety situation at the plant extremely vulnerable. We must agree to protect plant now; this situation cannot continue," he said.
Update:
The Ukrainian grid operator Ukrenergo says it has restored the power line that supplies Zaporizhzhia NPP "using backup schemes." Last night's Russian air attack on Dnipro had damaged a power line in Dnipro district of Dnipropetrovsk Oblast, cutting off the Zaporizhzhia Nuclear Power Plant from electricity, according to Ukrenergo.
Read also:
Tags: blackout, Energoatom, Zaporizhzhia NPP